Death Stranding Fans Just Got Unexpected Movie News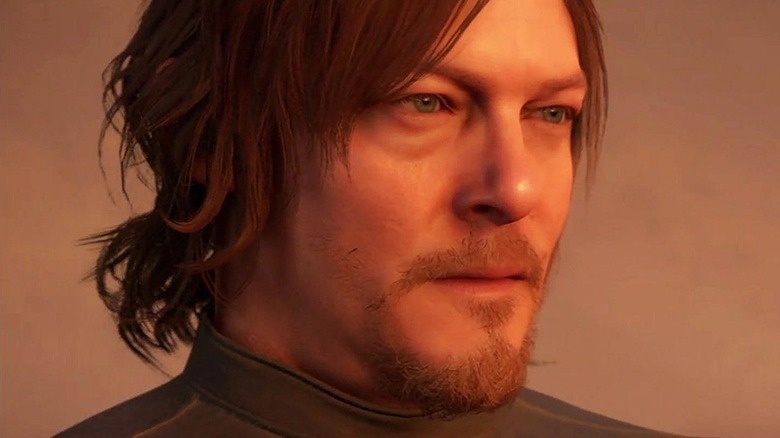 Sony Interactive Entertainment
After a successful first entry (per Metacritic), the "Death Stranding" series has received tons of exciting updates, including news of a sequel tentatively named "Death Stranding 2." However, no information about the series' future is perhaps more intriguing than the announcement of a film adaptation slated to be released sometime in the future.
Anyone familiar with his creative process knows that video game director Hideo Kojima has always had a flair for the dramatic when it comes to his work. The "Metal Gear Solid" series — which will receive a film adaptation of its own starring Oscar Isaac — has long been known for its cinematic approach to the gaming medium. The same can also be said for other popular Kojima projects such as the ill-fated "Silent Hills" reboot with its now-killed teaser "P.T.," and "Death Stranding" which itself initially polarized both critics and gamers with its unique "walking simulator" gameplay.
All things considered, Kojima's projects might as well be tailor-made for the silver screen. And soon, "Death Stranding" will be given an official film treatment, as it's been announced that the film based on the IP will eventually see a full theatrical release.
Studio behind Barbarian will head up Death Stranding film with Kojima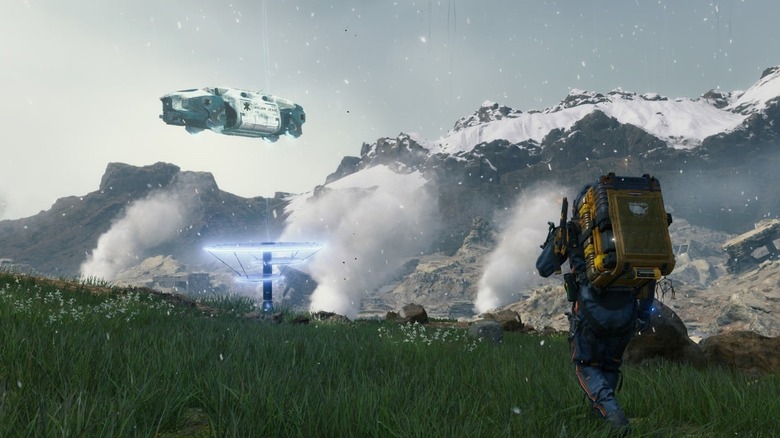 Sony Interactive Entertainment
On December 15, 2022, Deadline announced that a film adaptation of "Death Stranding" was currently in development. The film will be a joint production between Hideo Kojima's Kojima Productions and Alex Lebovici's Hammerstone Studios, the latter of which will handle the film's financing. Not many details are known about the project; however, according to Deadline, the "Death Stranding" film "will introduce new elements and characters within the 'Death Stranding' universe."
"I couldn't be more excited about this new partnership with Hammerstone Studios," Kojima told Deadline about the film project. "This is a pivotal moment for the franchise and I'm really looking forward to collaborating with them in bringing 'Death Stranding' to the big screen." Hammerstone Studios was previously responsible for the movie "Barbarian," a well-received horror film starring Georgina Campbell, Bill Skarsgaard, and Justin Long (per Metacritic) released in the summer of 2022. Other past Hammerstone releases include 2020's "Bill and Ted Face the Music" and 2018's "The Public," among others.
Lebovici expressed excitement over collaborating with Kojima on the "Death Stranding" film adaptation and promises that the film will transcend the traditional video game-to-film adaptation formula. "Our goal is to redefine what a video game adaptation could be when you have creative and artistic freedom," Lebovici said. "This film will be an authentic 'Hideo Kojima' production."