Warzone 2.0: The Best Places To Find Hidden Caches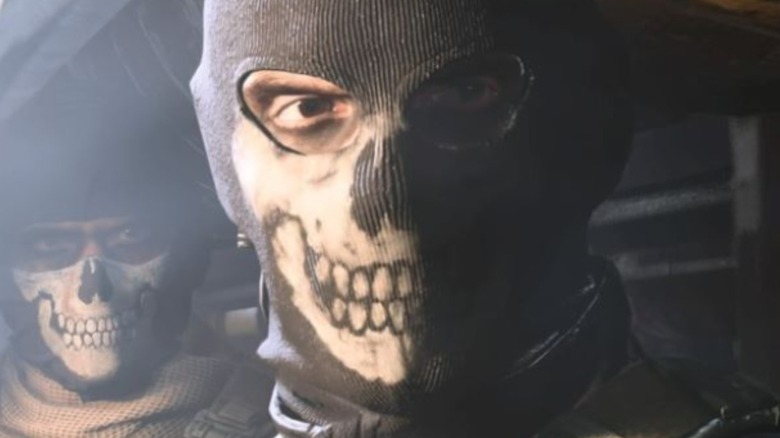 Activision
There is a ton of loot to be found in "Call of Duty Warzone 2.0." In both DMZ and Battle Royale mode, Al Mazrah is full of weapons, cash, armor, and other important items, such as the heavily sought-after Building 21 Keycards. However, players shouldn't expect to dive right into Building 21 after getting a keycard, as Activision closed it down barely a day after it launched.
Although loot in Al Mazrah is random, some specific places and chests have a higher chance of awarding players with high-tier loot. And being the first one to make it to these high-tier loot hotspots will give players a considerable advantage in the match. One of the more popular chest types that contain high-tier loot is the Hidden Cache.
Hidden Caches are barrels of high-tier loot that poke out of the ground. The catch is that these loot troves, as the name suggests, are hard to find because only a small portion of the barrel pokes out of the ground. Additionally, they can only be found in specific locations. Nevertheless, here are the best places to find Hidden Caches in "Warzone 2.0."
The Oasis, Airport, and Cemetery are among the best places to find hidden caches
One of the best places to find Hidden Caches in "Warzone 2.0" is the Oasis. Players can find this area at the top of the map Northwest of Taraq Village. On the outskirts of the numerous bodies of water, there are a handful of Hidden Caches for players to scavenge. And because this location is far from the maps more major locations, there's a low chance of running into other players.
Another great spot to find Hidden Caches is at the Al Malik Airport at the bottom right corner of the map. However, players won't find these caches inside the Airport's various corridors and terminals. Instead, players must make their way to the eastern tip of the runway to find the trove of Hidden Caches to loot.
Finally, the Al Samman Cemetery is another excellent spot to find Hidden Caches. This cemetery is located north of Sawah Village and just South across the river from Sa'id City. Additionally, the cemetery is close to another Hidden Cache spot on the island in the Southernmost part of the map. Many call this island one of the best regain spots after escaping the Gulag in Warzone 2.0 due to its accessibility and abundance of loot.