Is Wild Hearts Coming To Nintendo Switch?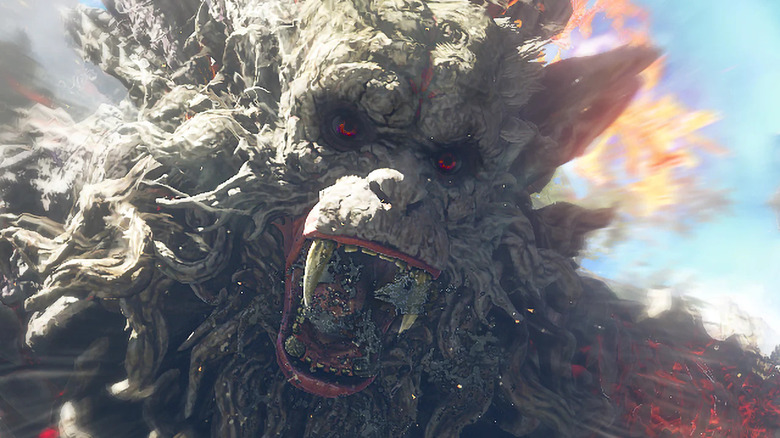 Electronic Arts
"Wild Hearts" is currently looking to challenge "Monster Hunter" for dominance of the sub-genre of action RPGs that the latter pioneered. Coming in February of 2023, the game promises a new kind of monster hunting experience, emphasizing the use of inventing and building structures in its reveal trailer. Fans of "Monster Hunter" and of action RPGs in general will likely be excited to check this one out when it releases. The question is — which gamers will have that opportunity?
As has become standard in the video game industry, fans may want to hold off on getting too invested in a game until they find out if they'll be able to play it. So, before they start planning hunting tactics, owners of a Nintendo Switch will want to find out if "Wild Hearts" is actually coming to their console of choice.
Regrettably, the answer will be a disappointment for many RPG fans who primarily play on Nintendo's hybrid console.
Wild Hearts isn't set for availability on the Nintendo Switch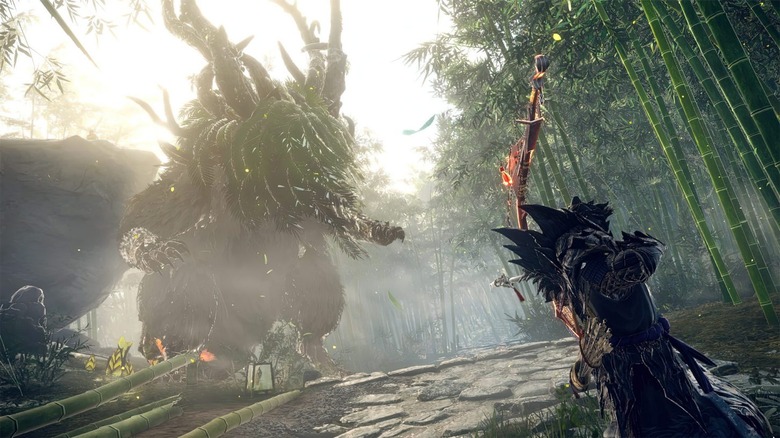 Electronic Arts
According to the FAQ on the "Wild Hearts" website, the game will not be coming to the Nintendo Switch, and there don't appear to be plans to change this in the future. Currently, the game is listed as only coming to the PlayStation 5, Xbox Series X/S, and PC. While cross-play between these platforms will be supported, and PC users will have a host of options for accessing the game (including Steam, Origin, and Epic Games Store), it doesn't look like Nintendo will be getting any love.
With "Wild Hearts" set to release in February of 2023, it's very unlikely that any changes will be made to launch plans or any other platforms added to the lineup. Further, the fact that its console release is limited to the latest PlayStation and Xbox would seem to indicate that the game is being designed for the new generation of consoles, so the Switch may not have the graphics or processing power to keep up. Sadly, this means that Nintendo fans shouldn't hold their breath for a future release on the Switch either.
While this isn't the answer they'll want to hear, Switch users can, at least, console themselves with the fact that the critically acclaimed "Monster Hunter Rise" is currently available on the Switch and that. Playing "Wild Hearts" may not be in the cards for Nintendo fans, but there's still plenty of monster hunting fun to be had.