Project Downfall: The Crystal Dynamics Post-Apocalyptic Game That Never Saw The Light Of Day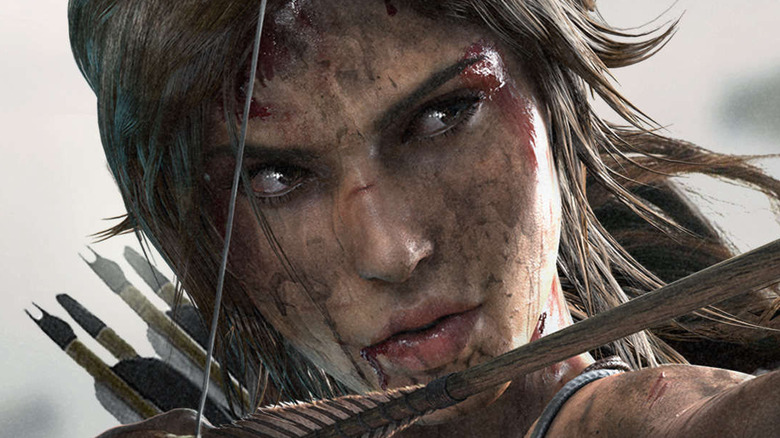 Square Enix
Before making the decision to continue developing within the "Tomb Raider" franchise, Crystal Dynamics was in the early stages of a post-apocalyptic survival game. Code-named "Project Downfall," the game would have featured a handful of ambitious design choices in an effort to create an immersive survival experience. Development for "Downfall" was eventually put on hold to focus on the next "Tomb Raider," but Crystal Dynamics recently unveiled plenty of details on the would-be game.
The studio briefly discussed the project in a documentary produced by the YouTube channel Noclips – Video Game Documentaries. Shortly after the release of 2008's "Tomb Raider: Underworld," Crystal Dynamics was acquired by Square Enix as part of the "Final Fantasy" publisher's purchase of Eidos-Montreal. At the time, Crystal Dynamics had a sizeable portion of the studio working on "Downfall." Their goal was to juggle the development of both "Downfall" and the next "Tomb Raider."
Unfortunately, the studio recognized that its staff was just spread too thin. Complicating the matter even further was the fact that one of the games they were working on was a brand-new IP. Because of this, they made the tough decision to shift all of their attention to "Tomb Raider."
Project Downfall featured base building and supernatural horrors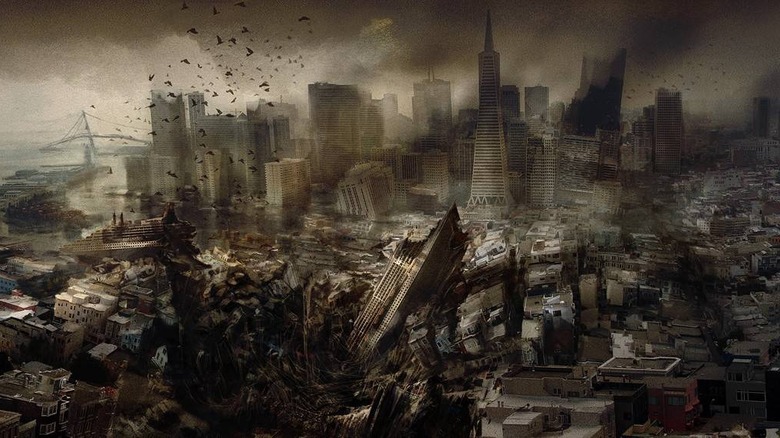 Square Enix
During the production of the documentary, Noclips discovered the pitch documents for "Downfall." The game would have taken place in a modern San Francisco that was ravaged by an earthquake. As a result of this quake, most of the human population suddenly vanished and creatures had risen from the rubble. Together with other survivors, the player would have had to uncover the mystery behind mankind's disappearance.
One of the core design elements was the inclusion of "nightly sieges" at the player's base. Creatures would regularly attack the base and even adapt their methods as the player progressed through the game and acquired new abilities. Because of the massive earthquake, the city would have also been subject to frequent aftershocks that would further destroy buildings and provide new pathways. There was even an element of underground exploration.
According to one of the developers, the studio knew right away that it had to "double down" on one project or the other. Crystal Dynamics opted to move forward with what would become 2010's "Lara Croft and the Guardian of Light." The game, which featured multiplayer for the first time in the franchise, was well-received by critics and surely reinforced to the studio that the right choice was made. Still, details from the pitch documents give the impression that the "Tomb Raider" developer may have been on the verge of another hit IP.