Hitman: World Of Assassination - What's Included?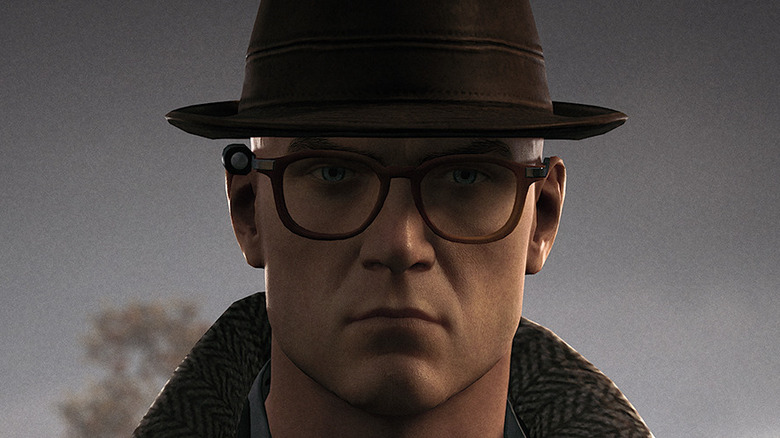 IO Interactive
For a while, developer IO Interactive has been behind the reboot of the classic "Hitman" gaming franchise. Beginning with the episodic "Hitman" released in 2015 and ending with 2021's "Hitman 3," IO Interactive's reimagining of the stealth shooter has been dubbed as the "World of Assassination" trilogy. And soon, the divisive third title will be making its transition from being a standalone title to an all-inclusive package that shares this new story arc in its entirety.
Beginning on January 26, "Hitman 3" will become known as "Hitman: World of Assassination" and will no longer be sold on its own. Instead, it will also be bundled with "Hitman" and "Hitman 2." Obviously, this is a huge development that can change how players experience the rebooted trilogy as a whole. But what exactly will be included in "Hitman: World of Assassination" and how will it encompass all of the content released in previous series' entries? Luckily for consumers, everything will be available in two convenient packages.
Access to all three Hitman games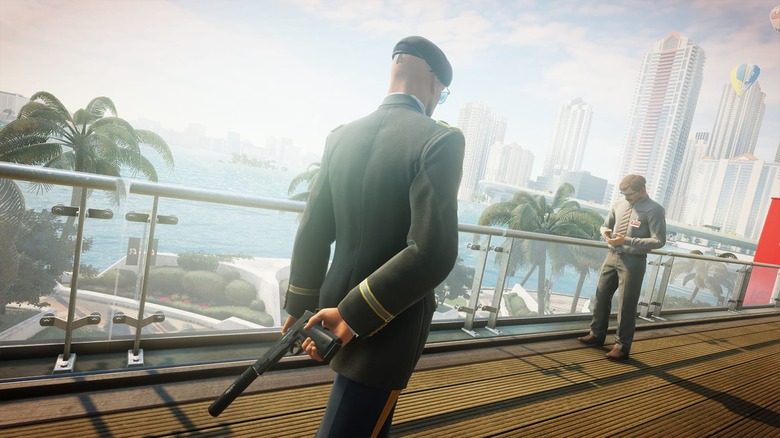 IO Interactive
One of the more popular aspects of "Hitman 3" becoming "Hitman: World of Assassination" is it now being bundled in by default with the previous two games of the rebooted series — the episodic "Hitman" and "Hitman 2." This puts all three games into an attractive $70 package. "We're approaching these changes with a no compromises approach. We want to make absolutely sure that the experience of entering or enjoying the World of Assassination is simple and straightforward," IO Interactive said in its press release. This all-encompassing version of the trilogy will also include the Game of the Year Access Pass for the first game, along with the standard access pass for the second. This will be a free upgrade for anyone who already owns "Hitman 3."
However, there is a catch to this. According to IO Interactive itself, "Hitman" and "Hitman 2" will no longer be available for individual purchase and will instead only be available as a package deal. However, as of right now, fans seem to be warm on this idea due to the value of the package.
Bonus content with the Deluxe Pack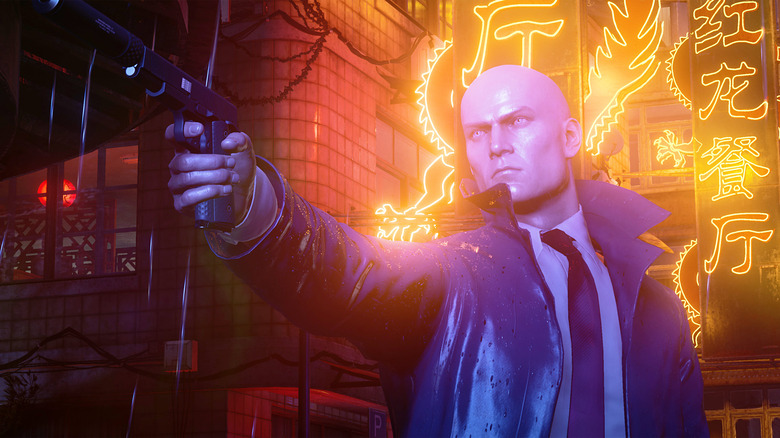 IO Interactive
Alongside of the massive announcement that all games from the "World of Assassination" trilogy would be combined into a singular experience, IO Interactive also announced a "Deluxe Pack." The "Deluxe Pack" will apparently be available for an additional $30 and include the content featured in "Hitman 3: Deluxe Pack" and its "Seven Deadly Sins Collection" expansion, as well as the Expansion Access Pass for "Hitman 2." This means that for around $100, players can experience every bit of content contained within the "World of Assassination" trilogy, bonus content and all.
In total, the "Deluxe Pack" includes two destinations, two sniper maps, six deluxe escalations and contracts/challenges, and the aforementioned "Seven Deadly Sins" expansion. Like the decision to bundle the whole experience, IO Interactive conceptualized the "Hitman: World of Assassination Deluxe Pack" to further streamline players' options when purchasing the series' content. "We want the experience for new players to be straightforward and concrete. We believe the above changes will achieve that," IO Interactive said.