How To Fix The SSL Error On PS5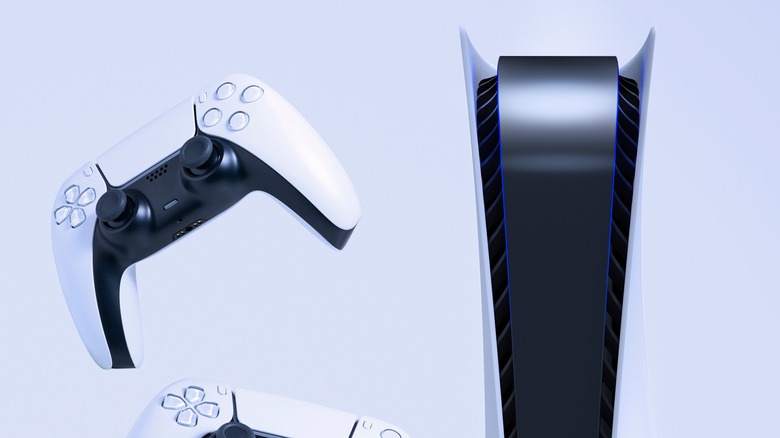 Miguel Lagoa/Shutterstock
Some PS5 users have reported encountering an error when they attempt to play certain games. This typically pops up with a message that says "cannot communicate using SSL" or the more generic "something went wrong." An error code in the top left corner of the screen followed by the words "SSL connect error" accompanies these statements. The problem appears to be most common when launching EA titles like "Madden NFL 23" and "Apex Legends."
SSL stands for "Secure Sockets Layer." It's the basic technology used to protect data transferred between one system and another over the internet (per DigiCert). SSL encrypts the transferred information on one end of the communication and then decrypts it on the other. Without this security layer, hackers or other insidious forces could gain access to the data. PlayStation 5 games that rely on internet connectivity will cease to work when SSL fails to function. But don't worry just yet! Players can take a few simple steps to try and get their console up and running again when they encounter an SSL error.
Link your EA and PSN accounts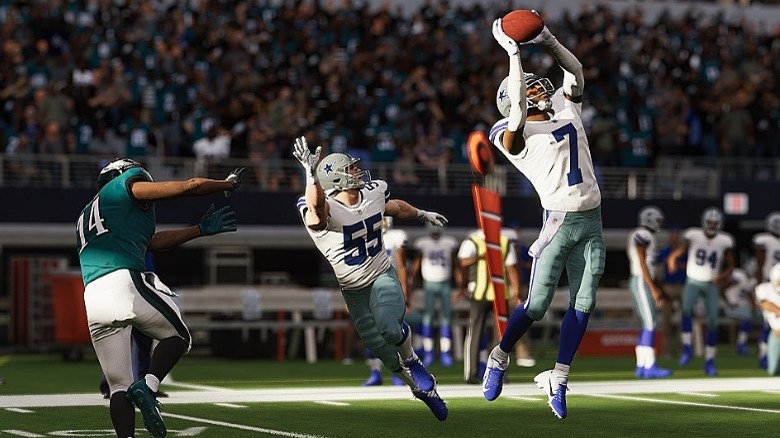 EA Sports
One of the best methods PS5 players have found for fixing the SSL error involves visiting EA's website and ensuring that their EA and PSN accounts have properly linked. Users should start by going to EA.com, clicking on the profile image in the top right corner, and logging into their EA account. This will redirect them to another login page where they should select the PlayStation icon to indicate their platform. The site will then prompt them to log into their PSN account as well.
After the login window has closed, players can double check their PSN account connection by clicking on the profile icon again, choosing "Account Settings," and then navigating to the "Connections." This should solve the SSL error, allowing EA and PSN to communicate properly. If it doesn't, players can try uninstalling and reinstalling the problem game, as a corrupted file could also lead to the issue. Otherwise, they might have wait until EA rolls out a patch targeting the error.