PS5 Boss Shares Promising Update About Console Shortages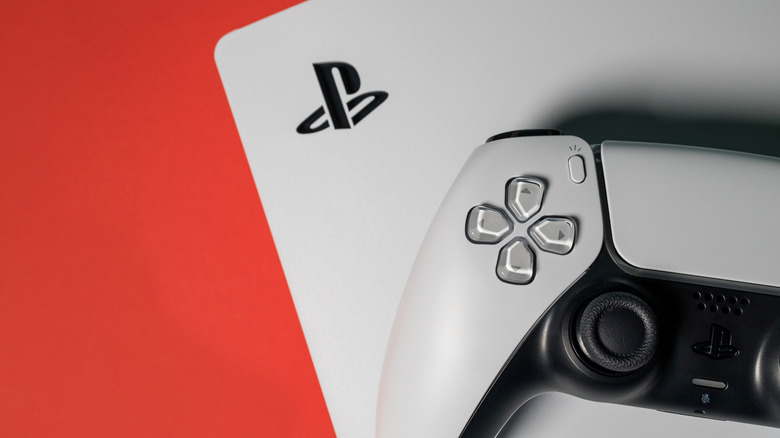 Tom Eversley/Shutterstock
Although the PlayStation 5 is a little over two years old, gamers can still run into trouble when attempting to get their hands on one. Covid-19 and the subsequent chip shortage left Sony struggling to produce enough consoles to fill shelves (per Skynews). And many of the ones that did hit shelves were nabbed by scalpers to sell online at higher prices (via gameindustry.biz).
Throughout the PlayStation 5's lifetime, Sony has made a few promises that the supply issue was being worked on. For example, PlayStation head Jim Ryan said the company fixed all the PS5 stock issues in December 2022. But soon after, gamers complained that they still couldn't find one in stock near them.
On January 4, 2023, Jim Ryan, president & CEO of Sony Interactive Entertainment, took the stage at CES to announce that "everyone who wants a PS5 should have a much easier time finding one at retailers globally." Whether this statement is true or not will only be revealed in time.
In addition, the PlayStation head revealed that after Sony made improvements to the supply chain in December, it became the highest-selling month for the console. This put the total number of PlayStation 5 consoles sold to over 30 million.
Having the PlayStation 5 readily available to everyone is no doubt good news for gamers if true — especially for those who want to get their hands on the system before the PlayStation2 VR launches and highly anticipated games such as "Final Fantasy 16" and "Marvel Spiderman 2" follow suit.