How The Game Boy's Green Screen Helped Make The Console A Success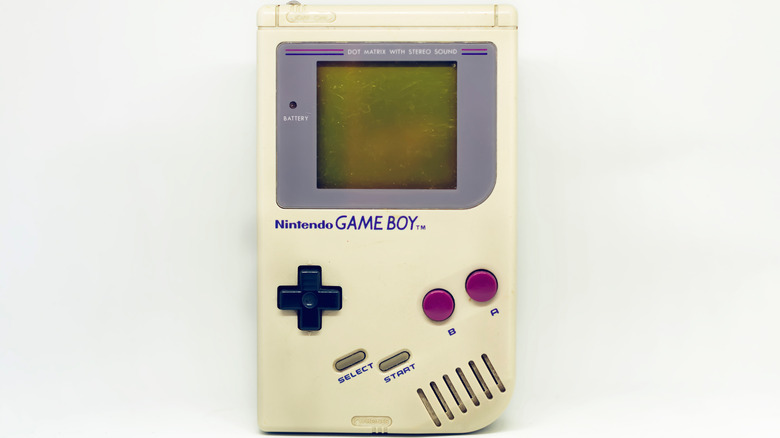 rarrarorro/Shutterstock
The Game Boy had many choices for its screen, including touchscreen, but it settled on its unsettling bright green one. What seemed like a strange design choice for its time might actually be the reason why Nintendo is still here today, though, even if its last game was "Pokémon Yellow." The Game Boy was criticized for its lack of a colored display like that seen in Atari Lynx and Sega Game Gear. However, the iconic screen was actually the result of a conservative plan to utilize lateral thinking — a.k.a. keep costs low while still creating a reliable device that consumers would want.
The Game Boy designer Gunpei Yokoi and his team followed the philosophy of prioritizing practicality over new technology. As described in David Sheff's book, "Game Over: How Nintendo Conquered The World," this philosophy involved relying on either older or cheaper technology that was easier to work with than wrestling with newer technology just for the sake of impressive presentation. Apparently, that led to the more cost-effective and less complex dot matrix display used for the original Game Boy.
"The Nintendo way of adapting technology is not to look for the state of the art but to utilize mature technology that can be mass-produced cheaply," said Yokoi. So the dot matrix kept costs down, but why that particular color for the screen?
Why the green screen?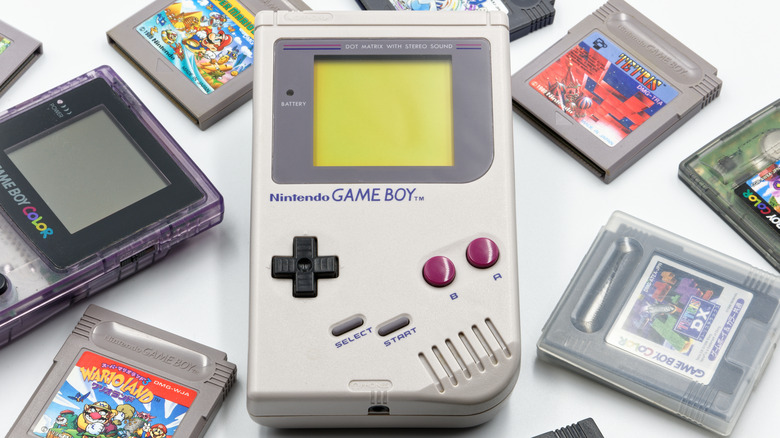 Matthieu Tuffet/Shutterstock
More developers understood how to use dot matrix displays – they were invented way before the advent of the Game Boy. Hiroshi Yamauchi, the then-president of Nintendo, also decided against colored screens because they would have required four to eight AA batteries to operate. The Sega Game Gear, which notoriously had poor battery life, used a colored backlit screen and only lasted a couple of hours on six AA batteries.
The Game Boy's green screen had another purpose besides cost efficiency — lighting. In an age where backlight was nearly impossible to figure out while keeping costs low, the green color made it arguably easier to see game graphics while playing games in dimly lit areas. According to Den of Geek, the black stood out more against green screens than white or gray ones. The lack of a colored display also made lighting less complicated. 
These design choices might've made the Game Boy seem less advanced in comparison to its competitors, but made it more accessible to people, quite a bit sturdier, and more affordable for Nintendo.