The Rarest Back Bling In Fortnite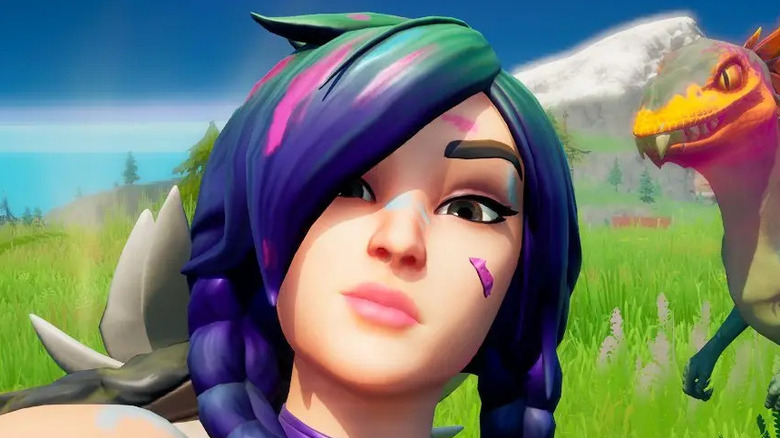 Epic Games
Enough with the victory royales — these days, the true method of proving one's "Fortnite" hotshot status is by showing off the coolest cosmetics in their inventory. While they serve no in-game benefit, having an exceptionally rare "Fortnite" pickaxe, skin, contrail, and so on is a symbol of pride for the select few who possess them. That idea is no different when it comes to back blings, items that can be equipped onto the back of a player's skin for an additional aesthetic twist.
Since "Fortnite" first debuted its battle royale mode in 2017, numerous back blings have been added to the game by way of the Item Shop, the Battle Pass for each season, and free event distributions. Some back blings are relatively common among the player base — while others, especially the ones that were exclusively available in the game's earliest seasons, are significantly more rare. However, there's one back bling in particular that could arguably be considered the most elusive of them all.
The Penguin back bling is a lost cosmetic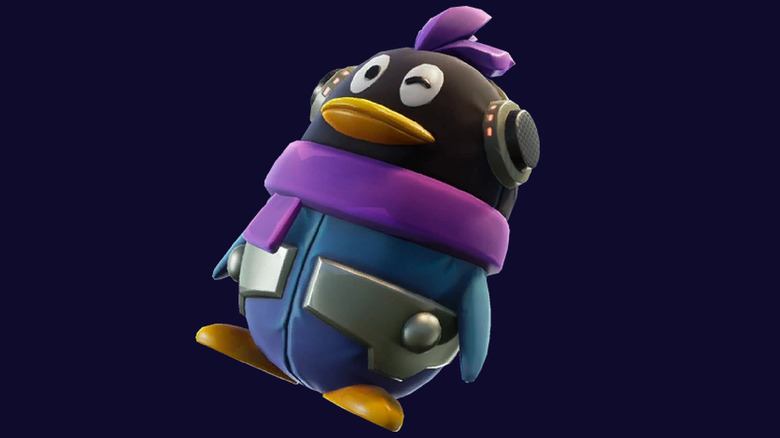 Epic Games
While there are a couple back blings out there that could be argued as the rarest of the rare across the entire history of "Fortnite," nothing can truly compare to the Penguin back bling. This cute little animal cosmetic based on Tencent's QQ instant message service mascot is so rare that absolutely no "Fortnite" player out there has it — at least, not anymore.
The Penguin back bling debuted in 2018 as a promotional item during the launch of "Fortnite's" Chinese version. While the cosmetic itself was technically free during this period, only Chinese players had a chance to obtain it. Even then, there was no shortage of hoops to jump through. Players would not only have to create a QQ account, but they would also need to amass over 24 hours of "Fortnite" playtime, in addition to referring a friend to create an account on the servers and then having said friend play for 10 hours.
Unfortunately, the efforts of those who completed this extensive process would eventually prove to be completely for naught. "Fortnite's" Chinese version shut down in late 2021, meaning that there are no longer any players in the entire world with a legally obtained Penguin back bling. As such, the Penguin back bling is something of a lost cosmetic, and it's all but resigned to being but a small footnote in the extensive "Fortnite" timeline.