Illustrated Review: Putting It All Together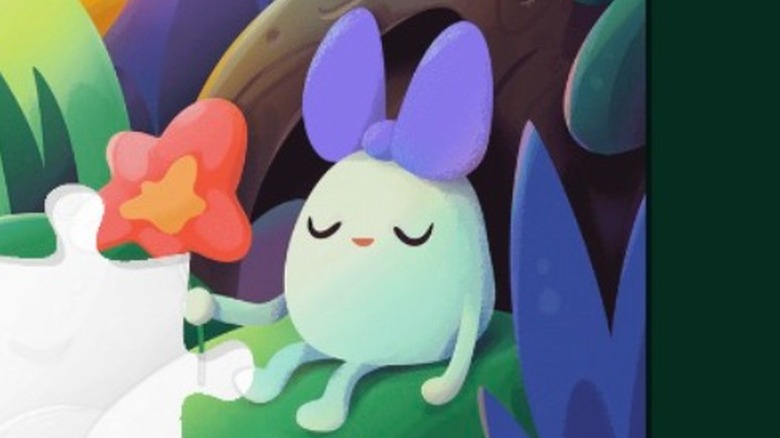 BorderLeap
An Apple Arcade code was provided to SVG for this review. "Illustrated" is available now exclusively on Apple Arcade for iPhone, iPad, Mac, and Apple TV.
"New year, new you!"
It's a popular saying for this time of year, but for many people, the idea of starting fresh and changing habits can be daunting, especially after the whirlwind of a busy holiday. They're not necessarily wrong, either. The stress from the daily hustle and bustle can easily impact moods and derail any plans for self-improvement. That's why it's so important to take a step back every so often and find the calm amidst all of the chaos.
Advertisement
"Illustrated" — a new puzzle game developed exclusively for Apple Arcade — provides just that kind of escape needed after a hectic holiday season. Featuring beautiful artwork from renowned artists across the globe, the iOS title is perfect for anyone looking for a relaxing and stress-free experience. The game doesn't bring many new elements to the table, instead relying heavily on tried and true mechanics. But that's kind of the point — it's a jigsaw puzzle game through and through. With its simple gameplay design, "Illustrated" is easy to pick up and enjoy, whether you have a few minutes or a few hours to spare.
It's all coming together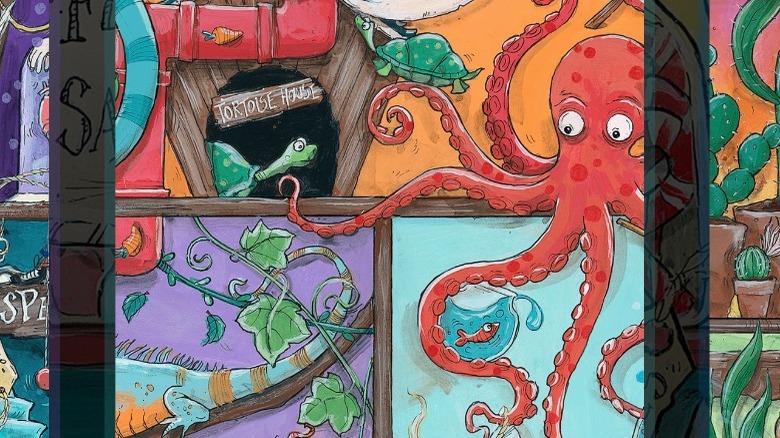 BorderLeap
"Illustrated" seeks to capture a unique art experience that blends the beauty and skill of literal jigsaw puzzles with the soothing work of real-life artists. Providing a fusion between visual arts and game-play, "Illustrated" teams up with well-known international artists such as June Tran, Barbara Denef, and Francisco Fonseca, with you responsible for reassembling their works.
Advertisement
In addition to these contemporary artists, the game also features a special collaboration with the Van Gogh Museum in Amsterdam — allowing you to engross yourself in puzzles exhibiting famous works from Van Gogh's life as you piece together each puzzle.
"Illustrated" puts a modern-day spin on the traditional jigsaw puzzle, making it easy to access and play at any time regardless of your mood or the amount of free time you have available — all without having to pick up (or run the risk of losing) any pieces! Gameplay involves arranging the scattered puzzle pieces on a board in order to match the stunning work of art that was originally created by each artist.
Puzzles can be completed in one of two modes: Story or Illustration. In Story Mode, you work your way from the middle of the puzzle outward, whereas, in Illustration Mode, you start at the outside edges and work your way in. You're able to easily toggle between the two modes as you go, and you're not limited to where you can place pieces. You're even able to leave incorrectly placed pieces on the board (which are red-hue in color until put in the right spot), or you can drop them back to the shelf where pieces await to be placed.
Advertisement
Encouraging mindfulness and relaxation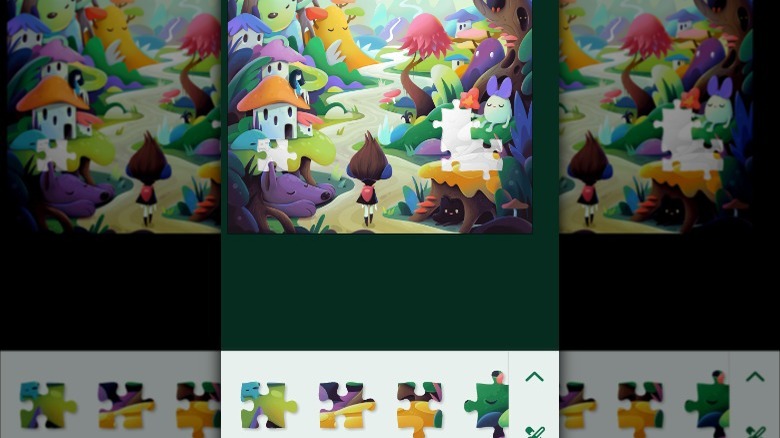 BorderLeap
As you progress, you'll be able to unlock even more challenging puzzles that encourage you to think more creatively. You can also compete with friends on a leaderboard in order to see who can finish puzzles quickest while earning rewards and unlocking achievements along the way.
Advertisement
It's easy to come into the game with a mentality of: "This is a puzzle game, so I need to solve everything as fast as I can." But that's not the point of "Illustrated." And, frankly, that's not the point of physical jigsaw puzzles, either. The beauty of this game is that there aren't any time constraints or strict rules to abide by; instead, all you have to do is relax and enjoy the process.
Playing "Illustrated" can be the ultimate escape for those looking to turn down their minds and relax while they play. Featuring more than five hours' worth of tranquil music that builds as you place puzzle pieces, "Illustrated" provides a sense of solace through its stylized, impressionistic visuals and comforting soundscapes. Sometimes the music manages to stop playing entirely, but this is likely an issue that the BorderLeap team can easily fix. Even so, with its puzzle genre style, it allows users to take a break from traditional fast-paced play and instead focus their brains on simple tasks. By playing "Illustrated," gamers get an opportunity to step away from it all and focus on taking in the sights and sounds of these beautifully crafted visual masterpieces.
Advertisement
A great way to wind down after a long day
BorderLeap
"Illustrated" is a solid puzzle game for anyone looking to relax while enjoying some beautiful artwork. Its combination of calming music, soothing visuals, and thought-provoking gameplay encourages players to slow down and appreciate the simple things in life. It feels like the perfect kind of mobile game to take with you on an airplane — just zone out with your headphones on and let the puzzles transport you to an art-filled world.
Advertisement
"Illustrated" doesn't necessary feel overtly unique in its gameplay or design, but it is a great distraction that can provide hours of entertainment with each unique puzzle you complete — and if you don't finish a puzzle, your progress is saved so you can pick up right where you left off. The soothing gameplay that emphasizes artistry rather than speed immerses you in beautiful visuals and engaging puzzles. With its calming soundscape and stunning artwork, it's a great way to kick back and have some stress-free fun.