Is Star Wars: Jedi Survivor Coming To Nintendo Switch?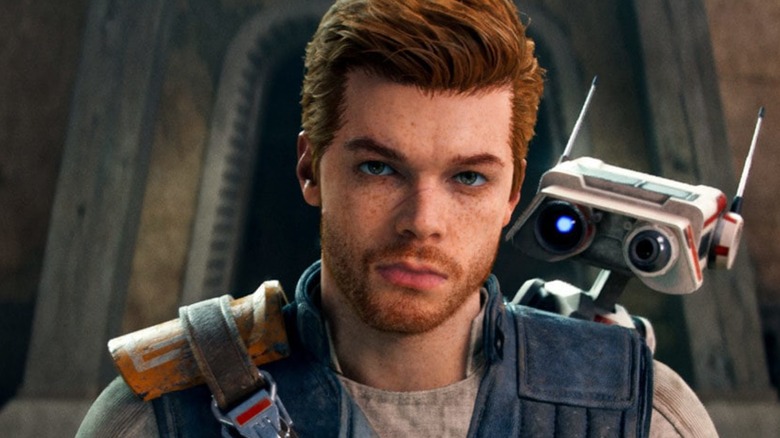 Electronic Arts
"Star Wars: Jedi Survivor" is finally on the way to "Star Wars" fans and gamers. The highly anticipated follow-up to "Jedi: Fallen Order" arrives on March 17 and is already looking to be a worthy successor to a game that won praise from critics for its solid combat and story. Fans are ready to wield a lightsaber – or two – against the forces of the Empire again, and owners of the Nintendo Switch are no exception. The question, of course, is whether or not they'll be able to.
In 2019, "Fallen Order" was released for PC and current and next-gen PlayStation and Xbox consoles, leaving Nintendo fans out of luck. Many are no doubt hoping this will change for the sequel and that they'll finally get a chance to join in on the fun.
Sadly, while neither EA nor Respawn Entertainment seems to have made an official statement about the Nintendo Switch, things don't look good for Switch users.
Jedi Survivor will be restricted to the latest consoles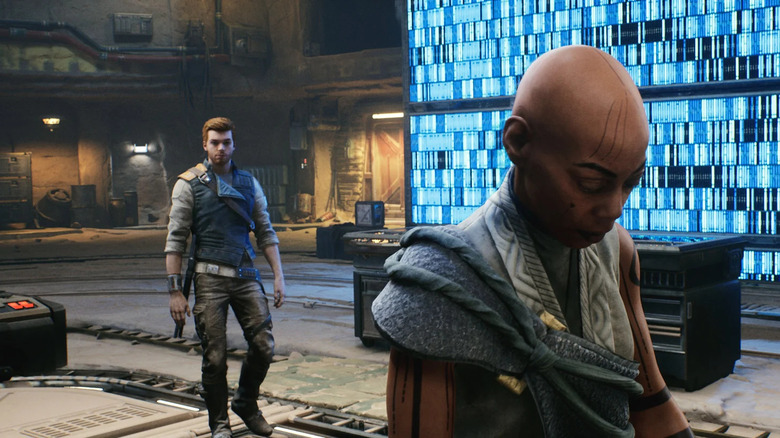 Electronic Arts
Currently, "Jedi Survivor" can be found for preorder on the Xbox store, PlayStation store, and Steam as both a standard and deluxe edition and is only confirmed for the PC, PlayStation 5, and Xbox Series X/S.This leaves out the Nintendo Switch as well as last gen consoles.
Some Nintendo Switch owners — and Xbox and PlayStation users that haven't made the jump to the next generation yet — may be holding out hope that "Jedi Survivor" will come to other consoles eventually, but they probably shouldn't hold their breath.
In an interview with StarWars.com, "Jedi Survivor" director Stig Asmussen discussed the game's development and specifically highlighted the various benefits of working on newer consoles. He singled out ray tracing, processing power, and the haptic feedback of the PS5 controller as strengths of the latest generation and emphasized how these things make "Jedi Survivor" a better game.
This statement strongly indicates that the game is being designed, from the ground up, for the latest consoles and that the older ones, including the Nintendo Switch, just won't be able to handle the game. This would mean that Switch users won't be able to play "Jedi Survivor" on launch day or at any point in the future. This will certainly be a disappointment for many but it's not entirely unexpected as the industry moves towards committing fully to next gen consoles.