Is Fire Emblem Engage Co-Op?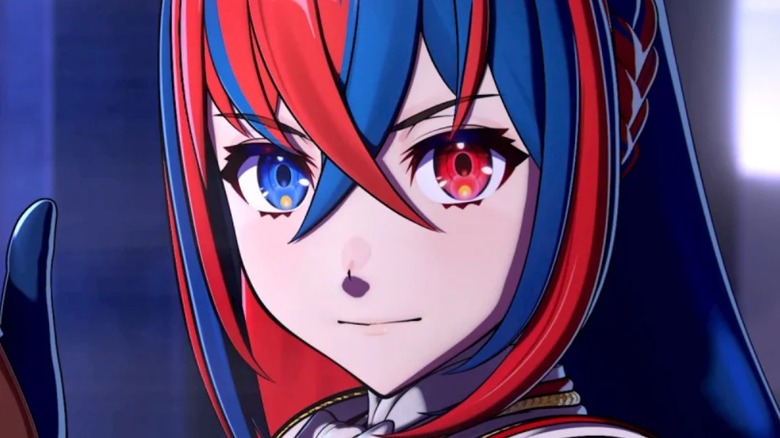 Nintendo
"Fire Emblem Engage" is finally out, but before gamers fork out their money on the title, they likely have some questions about what kind of experience the tactical JRPG title will have in store for them. For players who wish to go at it alone, there is good news: "Fire Emblem Engage" packs in a lot of content, and critics have been virtually unanimous in praising the game's tactical combat (though the story might be somewhat lacking). However, a big question on "Fire Emblem" fans' minds is whether or not the title will allow them to play through the experience with their friends.
The previous entry into the "Fire Emblem" series, "Fire Emblem Warriors: Three Hopes," did have a co-op mode that was available to players who completed the tutorial of the game (via TheGamer). But will "Fire Emblem Engage" also allow its players to join a friend and take on a massive new adventure together? Luckily for them, there does seem to be a co-op function in the game. While details are still sparse, here's what we know about it so far.
Fire Emblem Engage features an online-only co-op mode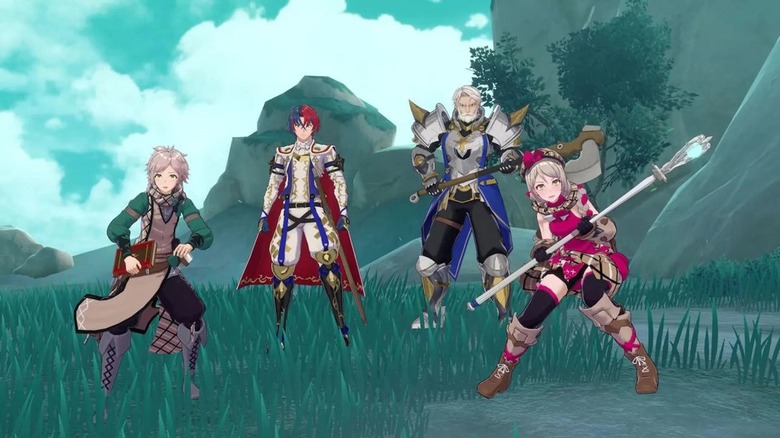 Nintendo
As noted by the official "Fire Emblem" Japanese Twitter page, "Fire Emblem Engage" will have some sort of co-op mode in the game via what is called a "Tie-in Trial." As translated by Twitter, the co-op mode will be an online-only "trial that aims to clear by cooperating with other online players and playing one map while taking turns like a relay." As of right now, there doesn't seem to be many details regarding this co-op mode outside of its basic function. Prima Games also mentioned that no other feed other than the game's Japanese Twitter account advertised this feature.
A co-op mode won't be the only multiplayer mode in "Fire Emblem Engage," though. According to Attack of the Fanboy, there is a game mode called "Towers of Trials," where players can compete against other players and AI-populated squads as opposed to ones made up of other human players. The report makes no mention of human players being able to occupy the other squad slots in this mode, though, implying it is strictly a 1v1 endeavor.
If you're looking to play "Fire Emblem Engage" with your friends, there appears to be some hope in that regard, even if there's not a traditional co-op mode. However, if you're looking to participate in PvP, there might not be much to that end.