Call Of Duty Legend Scump Is The Son Of A Former Pro Athlete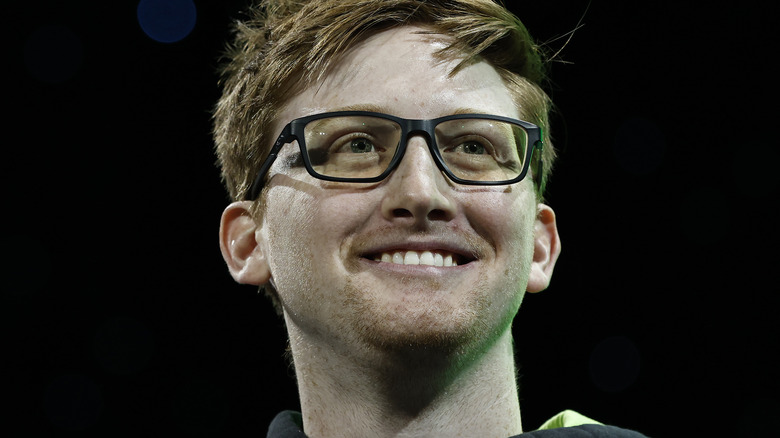 Michael Owens/Getty Images
Everyone knows Seth "Scump" Abner as being one of the most celebrated decorated "Call of Duty" pros in eSports history, capable of pulling off even the most ludicrous feats within the series' various entries. However, what many might not know is that Scump is also the son of a former professional athlete.
Scump's dad is Shawn Abner, a former professional baseball player who spent about 5 years in the MLB. Due to being a highly rated prospect, Abner chose to skip college and was drafted number one overall in the 1984 MLB Draft by the New York Mets, Shawn Abner was expected to be one of baseball's premier talents over the coming years due to the promise he showed both at the plate and in the outfield. Unfortunately, Abner's prolific power hitting and fielding in high school were never replicated at the professional level, and he is widely considered to be one of sports' biggest draft busts in history (via Bleacher Report).
Shawn Abner's baseball career fell well below expectations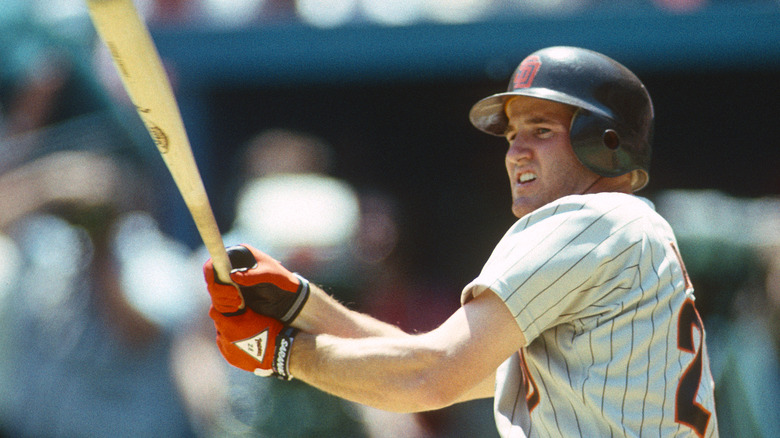 George Gojkovich/Getty Images
Abner would spend a total of two years in the Mets' farm system before being traded in an 8-player deal to the San Diego Padres in 1986. Abner would finally make his MLB debut for the Padres in 1987, appearing in 16 games and hitting a respectable .277 in 47 total at-bats. It was a promising start for a young budding pro but unfortunately, things would soon take a turn for the worst. Abner would hit an abysmal .181 the following season, followed by an equally bad .176 in 1989. Abner — once the best prospect in baseball — consistently failed to crack the starting lineup and was mostly used as a backup with the Padres (via Baseball-Reference).
In 1991, Abner was traded to the California Angels, where he failed to make an impact and after only one season, the outfielder would sign with the Chicago White Sox in 1992. Abner's final season in the Bigs proved to be a solid one, hitting .279 though he still failed to replicate the power he was known for before his drafting. Despite seemingly being headed for a big turnaround after a mostly quality season, Abner injured his knee in a pickup basketball game during the 1993 offseason. After the injury, Abner never found his stride and failed to make another MLB appearance until his retirement.