Hogwarts Legacy: Who Is Simon Pegg's Character, Phineas Nigellus Black?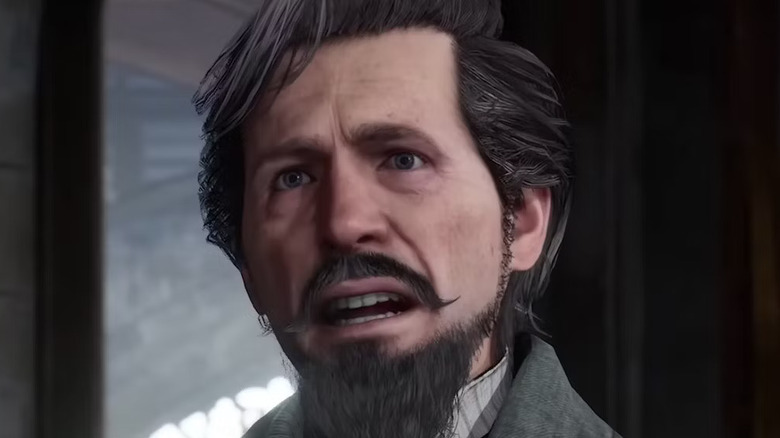 Warner Bros. Interactive Entertainment
Ahead of the February 10 release of "Hogwarts Legacy," the developers have revealed some of the voices players will hear in the upcoming action RPG. Arguably the most notable is Simon Pegg, the English actor who's starred in movies like "Shaun of the Dead" and "Hot Fuzz," in addition to being one of the main characters of the "Mission: Impossible" series. In "Hogwarts Legacy," Pegg will be playing Phineas Nigellus Black, Hogwarts' headmaster.
Also involved in the game are Sebastian Croft, Luke Youngblood, and Lesley Nicol. Croft will be one of the voice options for the player's created character. Youngblood – who played Lee Jordan in two "Harry Potter" films – has returned to the Wizarding World as Everett Clopton. Nicol is best known as Mrs. Patmore in "Downton Abbey" and plays Matilda Weasley, Hogwarts' deputy headmistress and a Gryffindor.
The official YouTube channel for the game recently published a video of Pegg briefly talking about the kind of personality players can expect from Phineas Nigellus Black. Despite his life occurring prior to the events of the books and movies, the character actually has a rich history that's still felt in the present day.
The Slytherin headmaster cared little for his students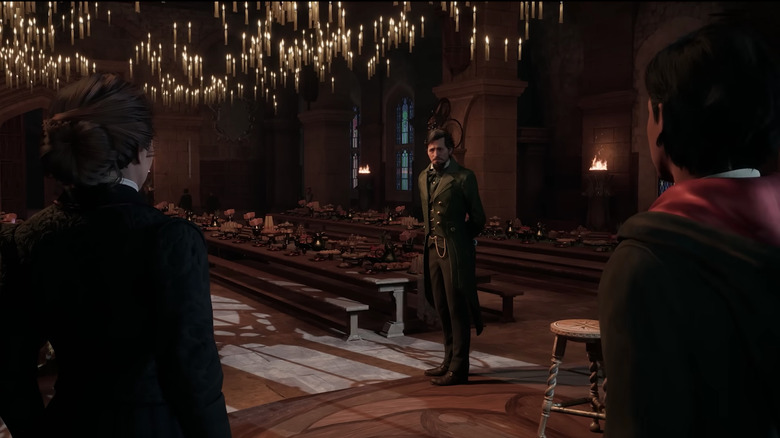 Warner Bros. Interactive Entertainment
The last name may ring a bell to those familiar with the source material, and that isn't just a coincidence. Phineas Nigellus Black is the great-great-grandfather of the Sirius Black that Harry Potter eventually meets. As Pegg mentioned in the video, Phineas is regarded as the "least popular headmaster in the history of Hogwarts." He began his teaching career as another one of Hogwarts' questionable professors. When offered the role of headmaster, he accepted, but his decision was based solely on the prestige associated with it. Pegg added he "doesn't have any interest in children's education or being in any way a role model." In the few in-game clips available so far, Phineas displays an arrogant attitude toward his students.
Phineas is referenced in the books and also appears in the movies. Though he is dead by the time the events of Harry Potter's life unfold, he can be seen as a talking portrait in Albus Dumbledore's office. As portraits, deceased headmasters must offer counsel to current ones, but Phineas had no interest in helping Dumbledore. Dumbledore was actually a student of his long ago, so it will be interesting to see the earliest stages of their relationship as it intersects with the adventures of the player.