Why The Upcoming Hogwarts Legacy Cast Sounds So Familiar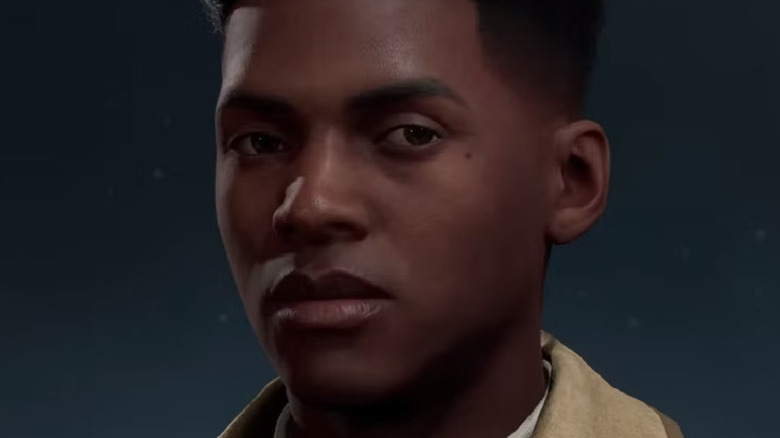 Warner Bros. Games
There's no shortage of "Harry Potter" games, but through all these years of movie adaptations, mobile apps, and LEGO spin-offs, there's never been something quite like "Hogwarts Legacy." Even after the now-departed lead designer caused an uproar thanks to divisive comments, fans eagerly await the RPG as it will let players roam the wizarding school of Hogwarts and beyond in an 1800s setting. Like the open world of "Pokemon Legends: Arceus," the story of "Hogwarts Legacy" takes place long before the events of the mainline series, but that doesn't mean players won't recognize characters and connections to the books along the way. In fact, some voices may sound particularly familiar, as the game is packed with well-known voice actors and former cast members alike.
"Hogwarts Legacy" comes out on February 10, 2023, but it was only one more prior that the voices of major characters were finally revealed. Lots of recognizable names are now listed on the game's IMDB page – notably including Simon Pegg of "Sean of the Dead," Lesley Nichol of "Downton Abbey," and Luke Youngblood, who played Quidditch announcer Lee Jordan in the movies. Other members of the cast revealed so far include actors from "Wandavision" and "Doom Patrol," as well as "Call of Duty" alums and the voice actor for Ron Weasley in the "Wizards Unite" mobile game.
There are several big names you'll likely recognize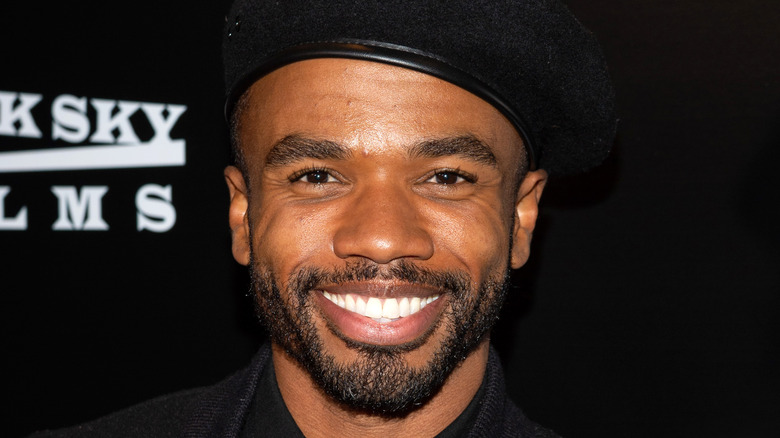 Amanda Edwards/Getty Images
Simon Pegg has been a well-known face in movies and TV for more than two decades, though most know him from classic comedies like "Shaun of the Dead" and "Hot Fuzz." He also played Chief Engineer Scotty in 2009's "Star Trek" and its two sequels. Pegg will be playing the least popular headmaster the school has known, Professor Phineas Nigellus Black.
Lesley Nichol has been in a variety of iconic British shows since the '80s, including "Blackadder" and the BBC adaptation of "The Lion, The Witch, and The Wardrobe." Most would probably recognize her from "Downton Abbey" though, in which she played the house's cook Mrs. Patmore throughout the entire series. Nichol plays Professor Matilda Weasley, the school's deputy headmaster.
Comedian Asif Ali, who played Norm in "Wandavision," will voice fellow student Amit Thakkar — possibly a rival of the player. Sohm Kapila, an actress who's appeared in countless well-known shows like "The Walking Dead," "NCIS," and "Coronation Street," will play the school's Astronomy Professor Satyavati Shah.
"Harry Potter" fans worried about "Hogwarts Legacy" may be happy to learn that Luke Youngblood will be returning to the franchise once again. He played ecstatic Quidditch commentator Lee Jordan, a role he reprised in spirit for HBO's "Harry Potter" game show "Tournament of Houses." Youngblood will be playing a new character, Everett Clopton, a student who we can only hope has as much charisma as Gryffindor's most energetic announcer.
Voice actors for Nearly Headless Nick, the Sorting Hat, and other students include freshmen and industry alum alike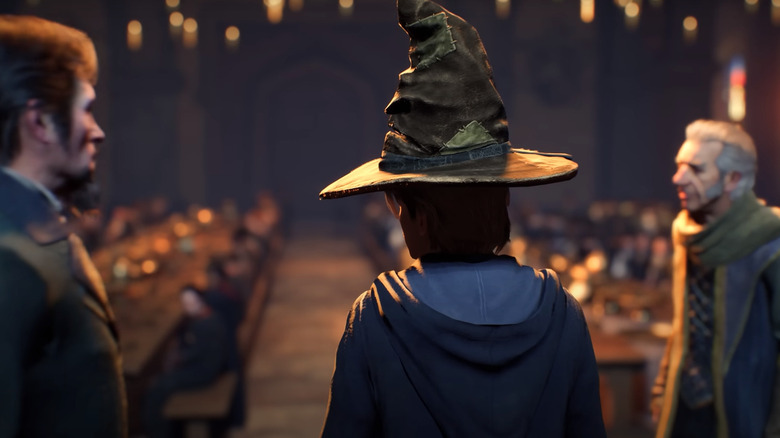 Warner Bros. Games
Most of the other voice actors that were revealed in "Hogwarts Legacy" are veterans of the voice acting or gaming industry. Both Kandace Caine and Jason Anthony voiced characters in "Call of Duty," for example. Caine plays Divination Professor Onai, while Anthony — who voiced Ron in "Wizards Unite" — voices Nearly Headless Nick and the Sorting Hat. In the films, John Cleese played Nearly Headless Nick while Leslie Phillips voiced the Sorting Hat — some pretty big shoes to fill.
The player characters are voiced by relative newcomers to the voice acting industry, Sebastian Croft and Amelia Gething. Croft played the young version of Ned Stark in "Game of Thrones," and was nominated for a BAFTA for his work in the children's comedy-history show "Horrible Histories." Gething is a social media star with 7 million followers on TikTok and her own comedy show on BBC, "The Amelia Gething Complex."