Dane Cook Just Learned About Warzone 2.0 Stream Snipers The Hard Way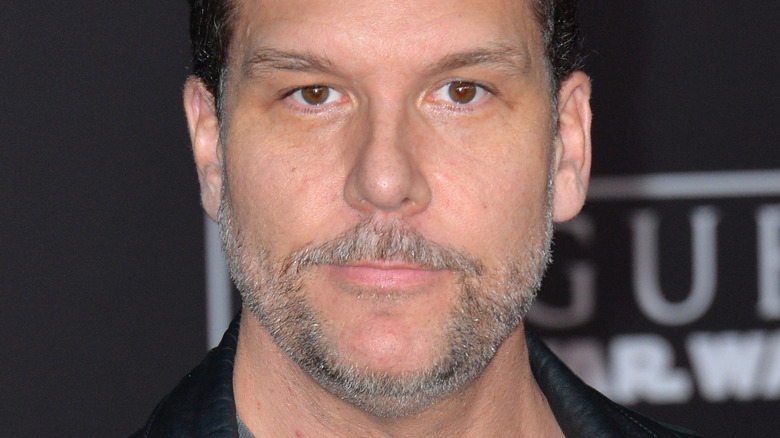 Featureflash Photo Agency/Shutterstock
It wasn't long into Dane Cook's streaming career before he learned an unfortunate truth about playing games on the internet as a celebrity.
It's been several weeks since Cook, famous for his popular stand-up routines and comedy specials, surprised fans when he started streaming "Call of Duty: Warzone 2.0" on Twitch. The comedian has been an active presence on the platform ever since, and though he's strictly remained devoted to streaming the latest "Call of Duty" battle royale game, he's already managed to garner a solid base of over 36,000 followers. However, it seems that rapid rise in popularity isn't all it's cracked up to be in the streaming world.
Advertisement
During one of Cook's more recent "Call of Duty: Warzone 2.0" streams, the personality found himself falling victim to a vicious stream sniper. The encounter led to a bizarre situation in which Cook was powerless to fight back against the online aggressor, and the incident left the streamer shocked.
Cook saw the (blinding) light
During Dane Cook's "Call of Duty: Warzone 2.0" Twitch stream on January 22, the comedian encountered an ostensible stream sniper who had managed to make it into his game. The ensuing conflict wasn't pretty, as Cook could do nothing but stop and stare as a lengthy series of flashbang grenades were thrown directly at him. All told, Cook was flashbanged eight times in quick succession, continuously lighting up his screen with a blinding white light before he finally managed to escape out of a window.
Advertisement
Despite Cook's lack of exposure to incidents like this one, his reaction to the stream sniping was surprisingly low-key. "Wow, this is just crazy," the streamer stated flatly. "I've never seen anything like this." However, it's far from the first documented case of stream sniping, especially in "Call of Duty: Warzone 2.0." Last month, Dr Disrespect uploaded a 10-minute video of the numerous times he's encountered stream snipers while playing the game. Though "Call of Duty: Warzone 2.0" has features, like a Streamer Mode, to help mitigate these incidents, these measures clearly aren't always effective enough.
It seems that Cook is going to have to be wary of stream snipers while he continues to build up his streaming career, as he appears to have become a prime target for bad actors. Thankfully, whereas other streamers like xQc have raged over stream snipers in the past, Cook seemingly knows how to keep a cool head during these frustrating incidents.
Advertisement