What The Critics Are Saying About The Dead Space Remake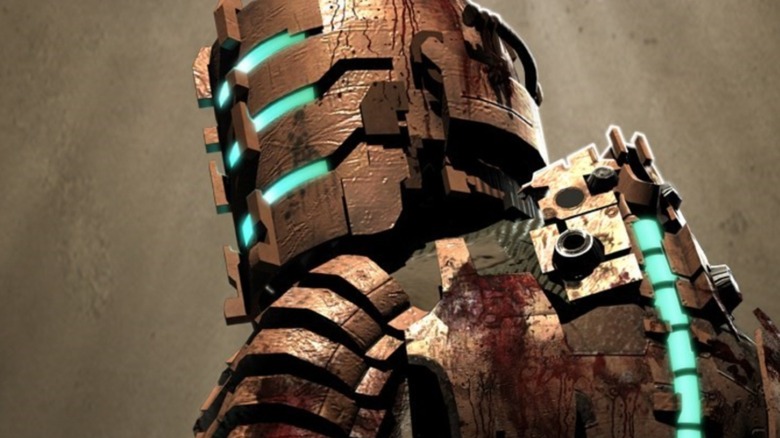 Electronic Arts
"Dead Space" launches on January 27. For the uninitiated, "Dead Space" (2022) is the remake of the critically acclaimed 2008 title by the same name. The original space horror wowed gamers with its unique setting and gory presentation. The plot centers around Isaac Clarke, a systems engineer on a mining spaceship, who has to battle his way to safety after an outbreak erupts and the dead begin coming back to life, transforming into monsters called Necromorphs.
Advertisement
Some may have been skeptical about the remake, as artist/director Glen Schofield didn't spearhead the title. Instead, Schofield was busy creating a spiritual successor to "Dead Space," called "Callisto Protocol," which was met with mixed reviews when released late last year. Still, "Callisto Protocol" succeeded in putting gamers in the mood to dismember and destroy creepy space monsters once again. And now that the early reviews for "Dead Space" (2022) are out, it's time to find out if the remake makes "Dead Space" worth revisiting.
The remake improves on the original in every way
IGN's Tristan Ogilvie awarded "Dead Space" a 9/10, stating that the remake "enhances the original in almost every way." Ogilvie was particularly impressed with the graphics, with the intricately detailed main character and the eerie detailed environment making for incredible visuals. There were also some quality-of-life improvements Ogilvie mentioned in his review. For example, players can now travel by shuttle freely to every tram section, and there are now upgraded flight controls for the zero gravity sections.
Advertisement
Richard Wakeling at Gamespot gave "Dead Space" the "superb" rating of 9/10. Wakeling wrote that not only is the combat as satisfying and enjoyable as it was in the original, but it's even better thanks to the reworked weapons. And like IGN's critic, Wakeling was blown away by the game's visuals. Wakeling also wrote that the rewritten dialogue and voice acting improved the story. He did have one complaint, however. He noted that the side quests required a lot of backtracking and thus weren't as interesting as the main story.
Marcus Stewart at Game Informer awarded "Dead Space" with yet another 9/10, arguing that the remake made the "Dead Space" experience "stronger and more terrifying than before." Stewart noted that combat was fun and that there was enough variance in enemy types to remain entertaining throughout. And like the rest of the critics on this list, Stewart approved of the changes made to the dialogue and voice acting.
Advertisement