A Space For The Unbound Review: An Emotionally-Charged Nostalgic Adventure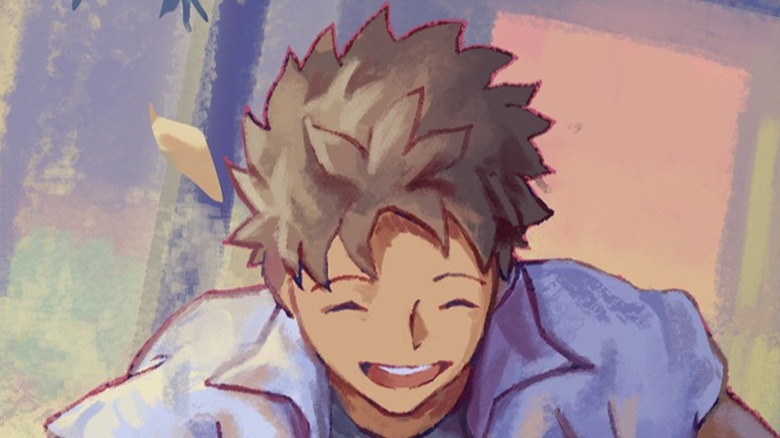 Mojiken
A Steam review code was provided to SVG for this review. "A Space for the Unbound" is available now on PS4, PS5, Xbox One, Xbox Series X|S, Nintendo Switch, and PC.
Have you ever found yourself yearning for a simpler time, where long summer days provided an escape from the stress of everyday life? If so, then "A Space for the Unbound" may be just what you need as an escape from the modern world. This game is a delightful homage to nostalgia-driven whimsy, with a unique art style and engaging story.
Advertisement
Leave it to Toge Productions to be able to combine an endearing narrative and a pixelated art design to create a beautiful product that is more of an experience than a video game. Having published "Coffee Talk" — 2020's pixelated title hyperfocused on characters, relationships, and, the ups and downs of real life — the Indonesia-based indie studio is back with "A Space for the Unbound." Developed by Mojiken, "A Space for the Unbound" is a 2d, pixelated adventure game that — despite some pace-breaking moments — effectively delivers on the emotional themes that it attempts to convey.
A nostalgic return to the 90s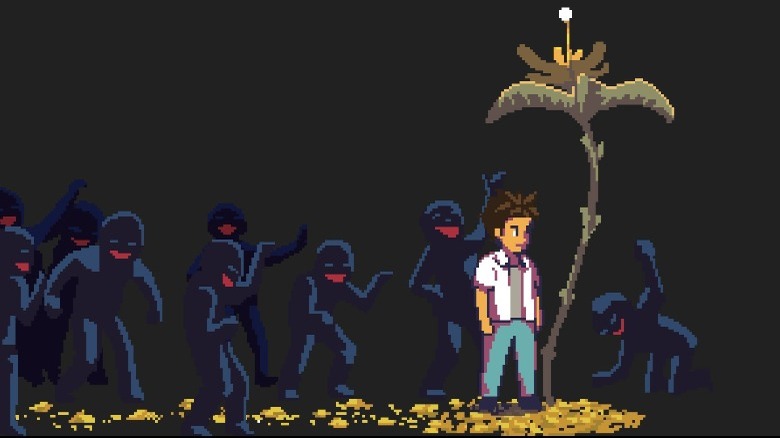 Mojiken
In "A Space for the Unbound", Mojiken Studios has created an immersive indie game featuring two high school sweethearts living in the vibrant town of Loka. As strange supernatural events begin to take place around them, Raya reveals her special powers and gifts to Atma, enabling him to use a mysterious notebook with the ability to "Space Dive" into other people's minds.
Advertisement
Atma uses this newfound power to help his friends and acquaintances in town who are facing various issues that touch on the deeply emotional topics of abuse, bullying, grief, and the trauma derived from it all. Alongside Atma's journey of helping people face their demons and mental health issues, players will explore a colorful 90s-style setting with an original soundtrack.
The story of "A Space for the Unbound" allows players to explore the innermost thoughts and feelings of characters without ever having met them before, teaching valuable lessons about empathy along the way.
Immersed in emotion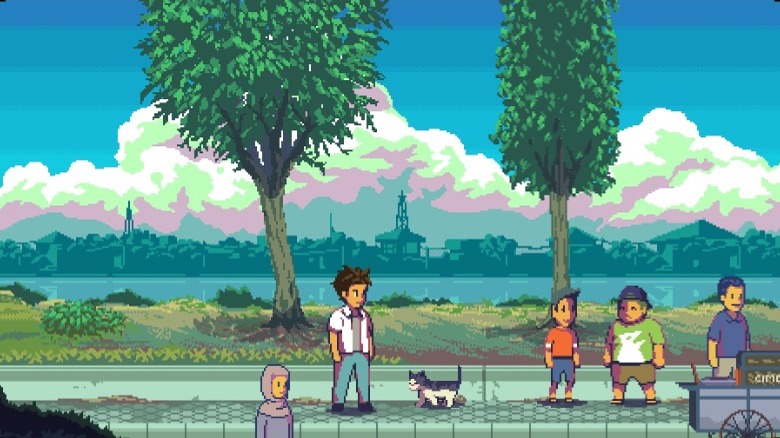 Mojiken
A Space for the Unbound is more than just a beautiful game; it is also an emotionally charged narrative full of wit and heartfelt moments that will leave you thinking long after your journey ends. Its combination of captivating visuals and thoughtfully crafted storyline creates an experience that resonates with players on a deep emotional level — a rare feat for any video game.
Advertisement
Gameplay-wise, "A Space For The Unbound" will feel familiar to any adventure game enthusiast — especially those who enjoy 2D pixel art adventure games. You spend much of your time searching for items and returning them to the right people or place to progress through each scenario. Talking to characters around town provides hints and directions, but it's all pretty linear and straightforward. There's not a ton of challenge in this regard, but that's something that isn't really missed when it comes to the overall experience.
There are, however, some moments that feel unnecessary — or at least unnecessarily disruptive. Some tasks that aren't directly contributing to the story are a bit pace-breaking. Without divulging details of the story, there are moments of intense build-up and anticipation that are met with tasks that feel a bit out of place instead of adding to the compelling and necessary story development. In these moments, it's best to empathize with the characters dealing with the inconvenient moment — a good payoff doesn't necessarily come when it's expected, even in real life. Rather, you sometimes need to trudge through the mundane to appreciate the bigger picture.
Advertisement
A heartfelt journey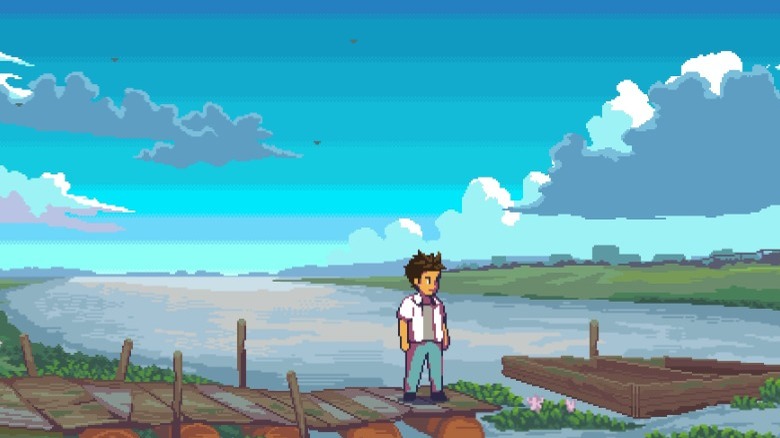 Mojiken
Overall, "A Space for the Unbound" is a beautiful and heartfelt game that celebrates nostalgia while providing an emotional journey along the way. Its profound narrative of facing inner demons accompanied by its vibrant pixel art visuals makes it another solid game to come from Toge Productions.
Advertisement
Its imaginative world (inspired be real life) filled with charming characters, nostalgic visuals, and wonderful soundtrack makes it difficult not to get lost in its whimsical atmosphere as you unravel the mysteries of Loka and the people who reside there. If you have been searching for something special that will provide hours of entertainment as well as meaningful insights into human relationships — or, quite simply, if you're a fan of "Coffee Talk" — then "A Space for the Unbound" will likely be right up your alley.