The Heartbreaking Death Of The Last Of Us Actor Annie Wersching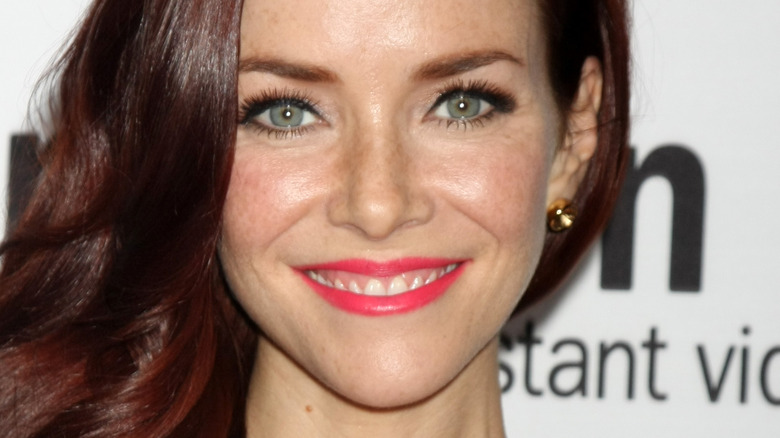 Kathy Hutchins/Shutterstock
Fans of television and video games are heartbroken to learn that actress Annie Wersching has passed away at the age of 45. According to her publicist (via Deadline), Wersching was diagnosed with cancer in 2020. Her husband, actor Stephen Full, also shared a statement with Deadline. "There is a cavernous hole in the soul of this family today," actor Stephen Full, Wersching's husband, told Deadline. "But she left us the tools to fill it. She found wonder in the simplest moment. She didn't require music to dance. She taught us not to wait for adventure to find you."
Over the course of her impressive acting career, Wersching took on notable roles in television shows such as "24," "Bosch," "Star Trek: Picard," and "Runaways." In the gaming world, she was known for playing Tassyn in EA's "Anthem," but especially as Tess in "The Last of Us." Though Wersching did not reprise the role in the HBO's hit TV adaptation, her contributions to the franchise won't soon be forgotten.
Wersching's performance in the game has been praised by critics and fans alike, with Tess being one of the many complicated human beings brought to life through a dedicated motion capture and voice performance. When Naughty Dog released 2022's remaster of the first game, "The Last of Us Part 1," the developer was extremely pleased to show off the character's "glow up." In fact, the remaster allowed Naughty Dog to render a character model that looked even more like Wersching and preserved even more of her original performance.
The gaming world reacts to Annie Wersching's death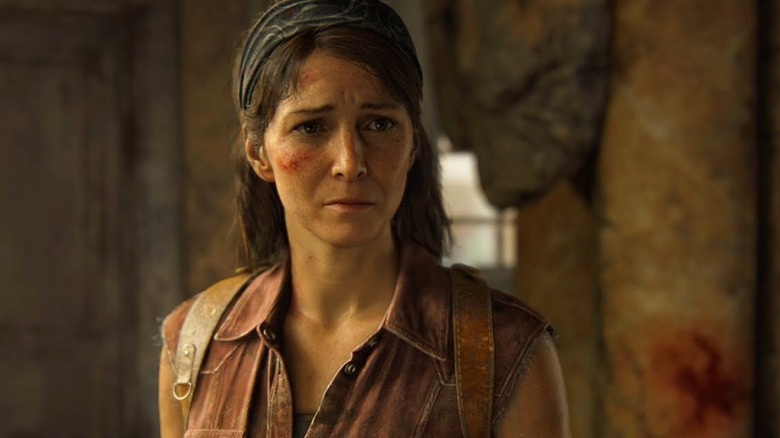 Naughty Dog
Many tributes poured out when news broke of Annie Wersching's passing. Neil Druckmann — co-president of Naughty Dog and co-director of "The Last of Us" — posted a heartfelt goodbye to Wersching. "Just found out my dear friend, Annie Wersching, passed away. We just lost a beautiful artist and human being," Druckmann said on Twitter. "My heart is shattered. Thoughts are with her loved ones." Druckmann also shared a GoFundMe page to support her family that was organized to help Wersching's family with funeral and medical costs.
Fans on Twitter looked back her performance as Tess and highlighted what a huge impact the character made in her relatively limited screentime. Some even dug up behind-the-scenes footage of her work on the first game, showing that it took much more than special effects to make "The Last of Us" so compelling. It's clear that Wersching's work on "The Last of Us" left an indelible mark on fans of the series.