PSVR2 May Already Be In Trouble, According To New Report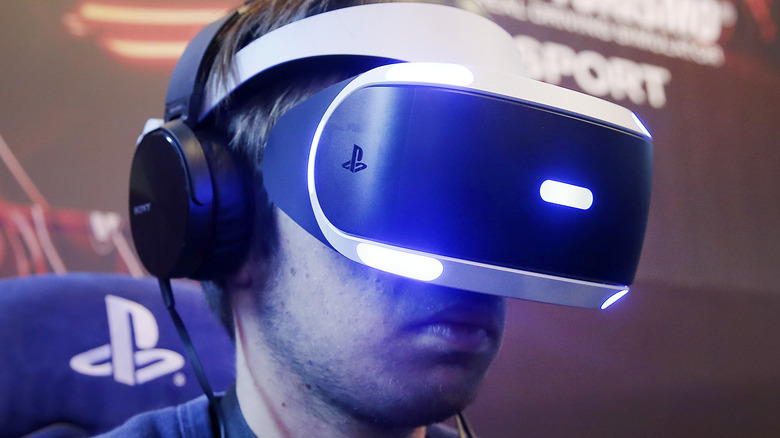 Chesnot/Getty Images
The PlayStation VR2 is due to launch on February 22, 2023. However, a recent report suggests that Sony's follow-up to the successful PSVR might already be in trouble before consumers get their hands on it.
Advertisement
According to Takashi Mochizuki of Bloomberg, the PSVR2 has missed all projections in terms of preorder numbers. In turn, Sony has decided to cut down production on the headset, slashing its launch units to 1.5 million after previously aiming to have 2 million units available on launch day. This number of initially available units is said to be subject to change based on demand. When the PSVR was first made available for preorder, Sony had seemingly anticipated high sales and was prepared to begin putting customers on wait lists. However, many local retailers have not needed to use any such system.
According to experts, this kind of low demand was inevitable. "The PSVR2 will be no more than an expensive accessory for the PS5," Macquarie Capital analyst Damian Thong told Bloomberg. UBS Securities analyst Kenji Fukuyama was equally skeptical of the PSVR2's success, saying that the device's large design will make wearing it on one's head for prolonged periods an unpleasant experience. Fukuyama also pointed out developers' reservations about making games compatible with it. "That platform is not attractive for software makers to create games because it doesn't promise strong sales. Augmented or mixed reality, not virtual reality, may turn out to be the future," Fukuyama said.
Advertisement