Say Goodbye To The PlayStation Plus Collection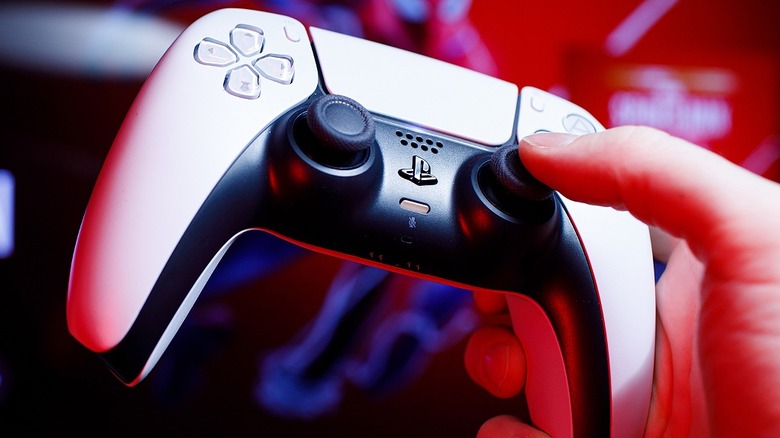 Girts Ragelis/Shutterstock
Sony has announced that the PlayStation Plus Collection will be shuttered very soon, much to the surprise of PS5 players. The collection of hit PlayStation games has been available as an incentive for PS5 players ever since the console launched in 2020, allowing PS Plus members a chance to download and play AAA titles such as "The Last of Us Remastered" and "Fallout 4" as part of their subscription. Now, according to a new blog post from the gaming giant, players only have a few short months to download these games.
Advertisement
Sony broke the news as part of this month's PlayStation Plus blog, in which the company revealed that the monthly free PS Plus games will include "Evil Dead: The Game" and "Destiny 2: Beyond Light." At the tail end of the blog post, SIE's Adam Michel explained, "On May 9 the PlayStation Plus Collection will no longer be offered. If you haven't redeemed the titles in this collection yet, you can still do so until May 9, which will enable you to access those titles even after this date for as long as you remain a PlayStation Plus member."
Although the opportunity to still download these games prior to the shutdown date — and to play them afterwards — takes some sting out of the announcement, PS Plus subscribers are already expressing their disappointment online. Some people have remarked that this is a bummer for the folks who haven't even managed to get their hands on a PS5 yet, while others are expecting PlayStation to eventually add the former PS Plus Collection games to future free game lineups.
Advertisement