Why Cloud Imperium Won't Release A 1.0 Version Of Star Citizen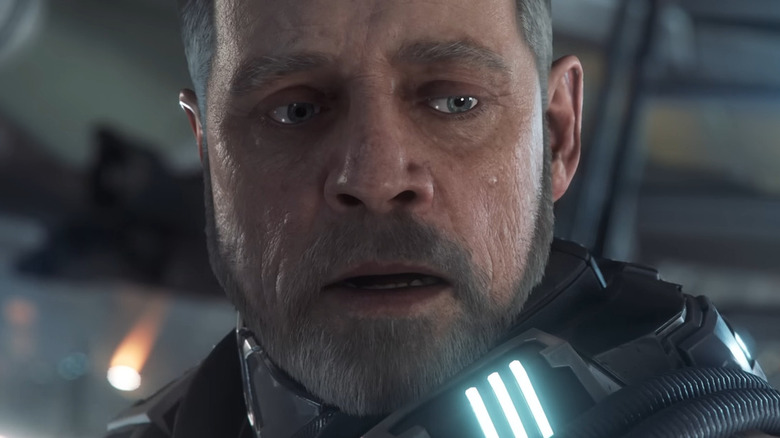 Cloud Imperium Games
Created by former "Wing Commander" director Chris Roberts and his studio Cloud Imperium Games, "Star Citizen," an ambitious open-world space exploration game, has remained in crowdfunded development since the early 2010s. Instead of a full-fledged launch, several small "modules" have rolled out — essentially alpha versions of many of the title's modes. To this day, a 1.0 version of "Star Citizen" has yet release, an occasion that may never come to pass.
Advertisement
Yes, "Star Citizen" is somewhat playable right now via early access which requires players to pay at least $45 for an all-encompassing experience. However, the game is also riddled with technical issues such as bugs and glitches, and many players have complained that the title is virtually vacant with little to do. The project needs more work. But if the past is anything to go by, it doesn't look likely that "Star Citizen" will ever become what its ambitious concept suggested it could be.
Former devs point to micromanagement problems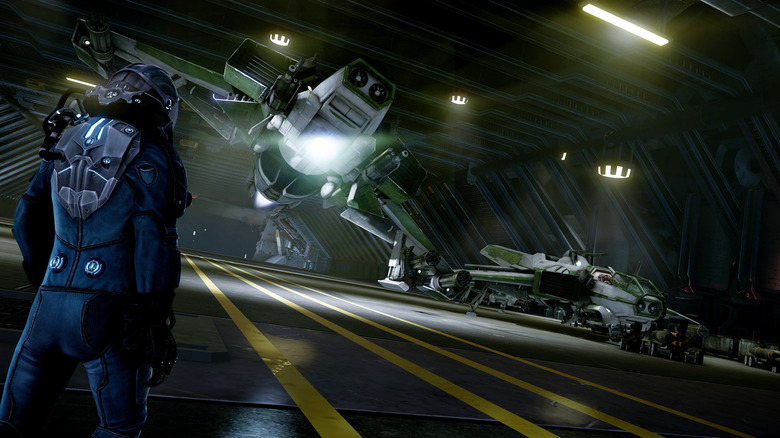 Cloud Imperium Games
In May 2019, Matt Perez and Nathan Vardi of Forbes published an examination of the development of "Star Citizen" and the working conditions at Cloud Imperium Games. While researching the topic, both Perez and Vardi spoke to former employees of Cloud Imperium who claimed that after the game entered early access, Chris Roberts hindered progress by micromanaging the team and wasting the resources afforded to them through crowdfunding.
Advertisement
Kotaku did its own investigation and reported on statements from previous "Star Citizen" developers. According to them, Roberts' plans were in a constant state of flux and open to influence from other games — he even wanted the team to model the characters in "Star Citizen" in a similar way to those seen in "The Order: 1886" and to develop an inventory system like the one in "Kingdom Come: Deliverance (via PCGamesN).
According to a 2002 study, micromanagement can lead to "symptoms such as low employee morale, high staff turnover, reduction of productivity and patient dissatisfaction," and is considered one of the key reasons staff members quit or otherwise become unproductive. This type of environment does not foster progress. If the accounts of Roberts' behavior prove accurate and he can't pivot away from such practices, "Star Citizen" may never be good enough in his eyes for a full release.
Advertisement
A beta and full release aren't on tap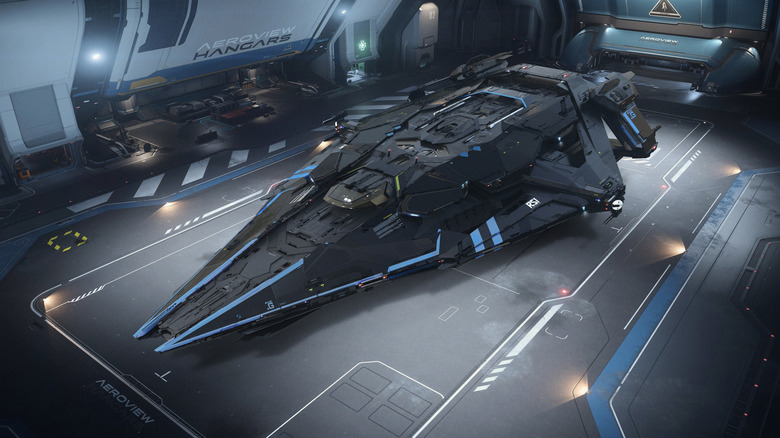 Cloud Imperium Games
In late 2020, the official "Star Citizen" website — Roberts Space Industries — released a roadmap that promised the addition of several features to the game, as well as a timetable for when it would transition from its alpha phase to the beta phase. At first, it appeared like a rather transparent gesture that made some fans hopeful for the future. But Cloud Imperium Games later walked back its approach to roadmaps, instead directing players to a "Progress Tracker" which puts greater emphasis on upcoming features with much broader and more tentative timetables attached to them.
Advertisement
"Because our focus was very vocally shifting from delivery to progress, we also intentionally decided to minimize the importance of the Release View," the CIG team said. "We no longer wanted you or our developers to focus so much on when a feature was coming out, but to instead focus on what we were working on in the moment and what we planned to tackle next."
While several different features and improvements are listed on the Progress Tracker, there's no mention of a beta release or when the full game is expected to be finished. The more broad release view of the progress tracker shows no word on these launches either. Even if Cloud Imperium intends to eventually release "Star Citizen" in full, it's not currently on the publicly viewable agenda.
Advertisement