This Unreleased Game Has Raised $400 Million In 10 Years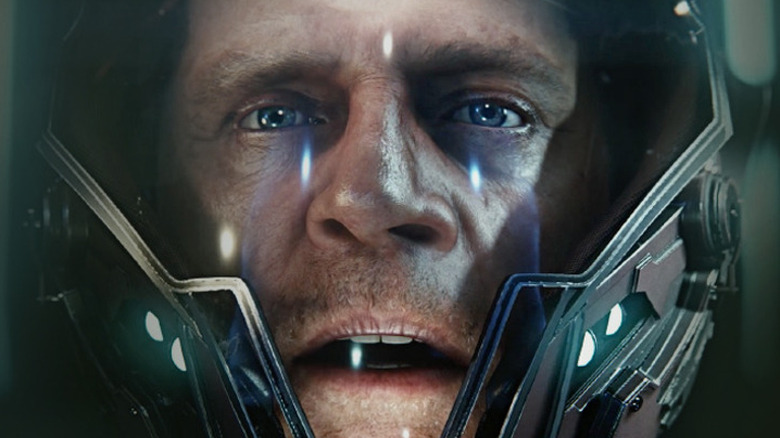 In an age of delays and pushbacks, one title has continued to rake in player money despite never seeing a full release. This far into the industry's history, most video games follow a pretty standard production schedule, but "Star Citizen" was promised almost a decade ago and it doesn't show any signs of approaching its finish line. Despite that fact, the title has raised over $400 million (according to the game's official website) through crowd-funding, leaving customers wondering when the full game will actually release. "Star Citizen" is costing more to make than most blockbuster films, but the future of the title is anyone's best guess.
Advertisement
"Star Citizen" is an ambitious multiplayer space sim that hopes to offer players the ability to freely explore the in-game universe, alone or with friends, and live out their best sci-fi lives — in its finished form. Whether that means starting a mercenary group or rolling up your sleeves to make some money as a miner, "Star Citizen" promises to be open to anyone's preferred playstyle.
The title is also set to include extensive solo content in the future. This includes a separate single-player experience called "Squadron 42," which is full of Hollywood stars such as Gillian Anderson, Gary Oldman, Mark Hamill and Henry Cavill, adding even more fanfare to Star Citizen's banner. That said, the big question on everybody's mind is when or if "Star Citizen" will actually launch, especially after so much money has been sunk into it.
Advertisement
Where is Star Citizen?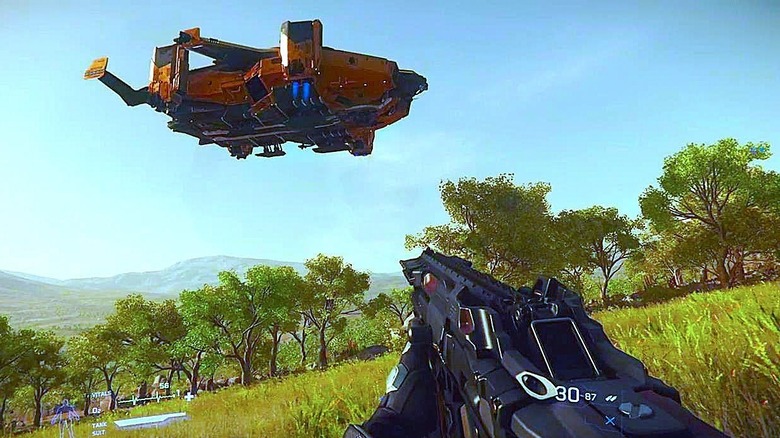 Originally beginning its crowdfunding in 2012, "Star Citizen" went on to become the largest crowdfunding project in history (per Forbes). Though the title is playable in some capacity, near-constant milestone setting and over-focus on disclaimer-causing cosmetics have resulted in little more than a glorified Alpha version of the game. Portions of "Star Citizen" have been released in "modules" to give backers a sense of how the game will play, but this is far from the unified vision of the game initially promised to players.
Advertisement
Even with $400 million invested, "Star Citizen" still supposedly has more features and options that need to be implemented before the title can be considered finished. Last year, when responding to player criticism on the Roberts Space Industries forums, "Star Citizen" creator Christopher Roberts said, "This is the game I've dreamed of my whole life. Now I am in a position to realize it, I am not willing to compromise it's [sic] potential because it is taking longer than I originally envisioned." Roberts went on to say, "I can promise you the gameplay I described is not a pipe dream, nor will it take 10 to 20 years to deliver."
With such lofty ambitions, "Star Citizen" may never truly be "finished," but it'll undoubtedly see a release one day. When that will be, no one can say for sure, but after a decade of development and hundreds of millions raised for the game, fans can only hope it's not too far away.
Advertisement