How Long Does It Take To Beat Deliver Us Mars?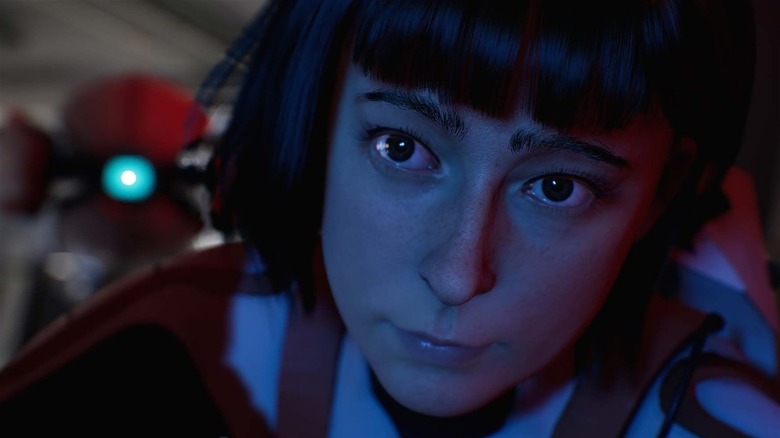 Frontier Foundry
The sequel to the 2018 title "Deliver Us the Moon," "Deliver Us Mars" is another space-centric sci-fi from Netherlands-based studio KeokeN Interactive. The first title in the "Deliver Us" series was only about five hours long (via HowLongToBeat), so players want to know if the sequel will follow suit and be similarly short.
According to the game's official site, "Deliver Us Mars" released on February 2, 2023, for PS4, PS5, Xbox One, Xbox Series X|S, and PC. Set 10 years after the original, "Deliver Us Mars" carries on the story of humanity in the midst of a desolate Earth. As described on its site, "'Deliver Us Mars' is an atmospheric sci-fi adventure, taking you on a suspense-fuelled, high-stakes mission to recover the ARK colony ships stolen by the mysterious Outward."
As the game's Steam description goes on to explain, these ships have the power to heal the Earth, so the stakes are high. The game is focused on exploration, allowing players the opportunity to swim, fly, drive, and wander around Mars. It was created to be suspenseful, intentionally crafted, and immersive — but are there enough hours in the game to truly dig into it?
"Deliver Us Mars" has a fairly approachable price point. Players considering putting down some money on the title naturally want to understand how much playtime their investment will yield. Overall positive reviews on both Metacritic and Steam suggest the title has promise, but understanding the time it will take is an important factor for gamers to frame their expectations. Here's the data available so far.
Deliver Us Mars takes about 8 hours to beat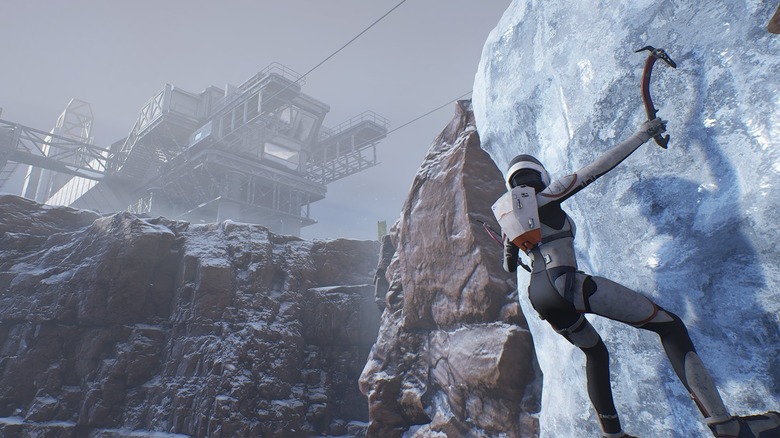 Frontier Foundry
"Deliver Us Mars" is a game players can beat within a day. Of course, playstyles and completion times leave ample room for variability. That being said, here's what various sources uncovered about the stats.
According to James Herd at Gamer Journalist, "Deliver Us Mars" takes six to eight hours to beat. The outlet pointed out that this isn't much longer than the original, though the price for the sequel is a touch higher. Along similar lines, Alex Hopley at Gamereactor estimated that "Deliver Us Mars" takes eight hours to beat on average. Taking all of this information into consideration, it seems players won't have to set aside much time to get through "Deliver Us Mars" in its totality.
That being said, there is still more data to be gathered. At press time, HowLongToBeat playtime estimates were unavailable given the fact that it has not been out long — though one player reports the game takes seven hours. As more folks work through "Deliver Us Mars," there may be more variability among their playtimes. All of these details taken into account suggest "Deliver Us Mars" will be a short, sweet title, give or take a few hours from the ballpark eight-hour estimate. Perhaps it will be one of the next sci-fi titles that blows players away as it grows post-release.