Tears Of The Kingdom Trailer 2 Gets The Comparison Nintendo Probably Wasn't Expecting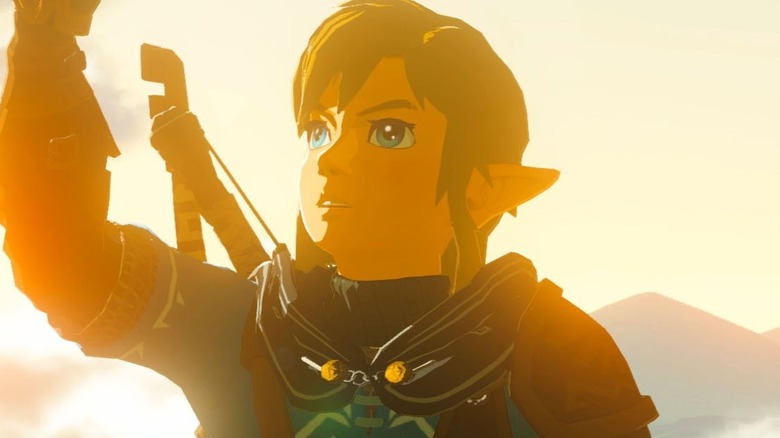 Nintendo
Nintendo just showcased a ton of new stuff that it has planned for 2023 during its recent Direct. Several new titles were announced, while other games that fans already knew were coming got some new trailers. There were plenty of great announcements for Nintendo fans to drool over in the presentation, but the crown jewel of the show was arguably the new trailer for "The Legend of Zelda: Tears of the Kingdom" – the open world sequel to "Breath of the Wild." This new trailer featured a moody version of the Kingdom of Hyrule, shrouded in dark clouds and narrated with tense voiceovers from both Ganondorf and Zelda.
There was plenty of dramatic action in the trailer, which showcased some of Link's combat skills and the enemies he'll be facing, but a few snippets in particular seem to have caught the eyes of nostalgic Nintendo fans. In one scene, Link appears to be using the powers of his new mechanical arm to construct vehicles which he can then use to traverse the land and sky of Hyrule. 
This particular bit seems to have inspired fans to draw a comparison to another game, one with similar vehicle-building mechanics that Nintendo probably wasn't expecting: "Banjo-Kazooie: Nuts & Bolts."
One feature in Tears of the Kingdom remind fans of Banjo-Kazooie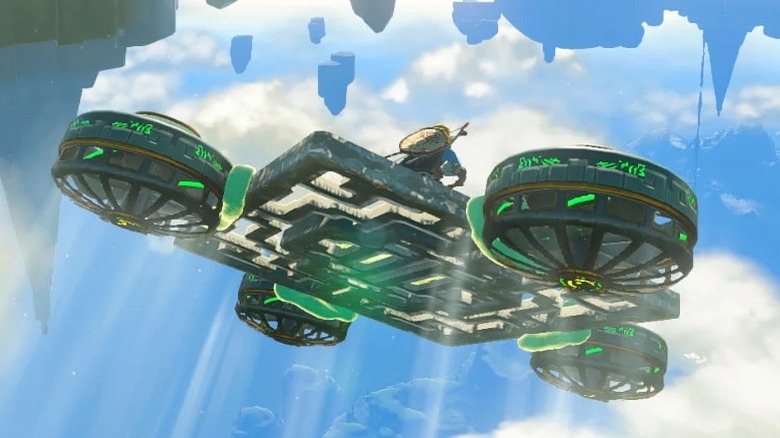 Nintendo
Nintendo shared the video on its official Twitter account as soon as the Direct livestream ended, and fans were quick to comment on the parallels between the two beloved games. Crucial commented "Breath of the Nuts & Bolts," along with a banner image from the 2008 action platformer. Another user shared screenshots of the vehicles from the new trailer under the heading "The Legend of Zelda: Nuts and Bolts." Each of these (and several other similar comments) generated their own subthreads of people commenting that they had the same thought when they saw the trailer.
Most of the comments seem goodnatured, however. One user expressed their excitement to build vehicles in what they were sure would be a good game, while another stated that they thought this new mechanic would grant players more fun opportunities to mess around with the game's physics systems. Jim Avery of Cracked summed up his excitement by tweeting, "So it looks to me like 1) there's a good chance you can play as Zelda in Tears of the Kingdom, and 2) we're going to be assembling vehicles like it's 'Banjo-Kazooie: Nuts & Bolts.' I'm now ten million percent sold."
"Banjo-Kazooie: Nuts & Bolts" might not be the game Nintendo was expecting to remind fans of with the new "Tears of the Kingdom" trailer, but it's nice to see that the comparison seems to come from a place of love. After all, Nintendo fans are nothing if not nostalgic!