The Last Of Us Fan Uses Game To Buy Beyoncé Tickets In Viral TikTok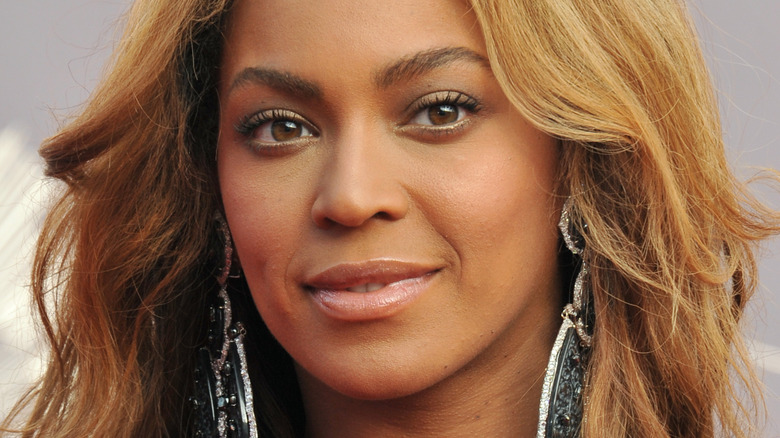 Featureflash Photo Agency/Shutterstock
Tickets for Beyoncé's next tour may have just gone on sale, but one dedicated fan of both Queen Bey and "The Last of Us" has figured out a way to combine their fandoms into an ingenious plan. In a clip that has gone viral on TikTok, user @chalametvinyl decided to scope out their preferred concert venue by visiting the post-apocalyptic version featured in "The Last of Us Part 2."
Beyoncé's Renaissance World Tour is easily one of the most exciting events in the music industry this year, and fans have been patiently signing up for a waitlist just to snag tickets. One of Beyoncé's planned stops in her 40-city tour is at Seattle's Lumen Field. The massive stadium can hold nearly 69,000 screaming fans, so naturally, it's a good idea to figure out which seats offer the best vantage point before plunking down a hefty chunk of change on passes. Luckily for @chalametvinyl — and any other curious gamer who plans to catch a show at the venue — Lumen Field has pretty much been recreated as part of the world map in "The Last of Us Part 2."
Lumen Field endures after the apocalypse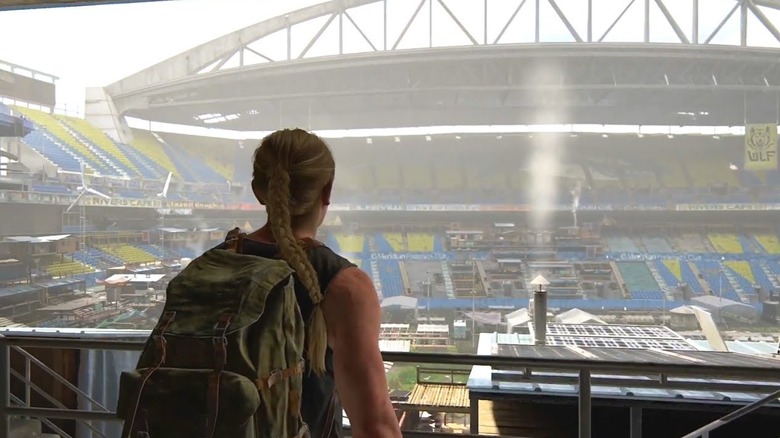 Sony Interactive Entertainment
In a clip viewed hundreds of thousands of times on TikTok, @chalametvinyl has uploaded gameplay of Abby walking around a familiar location in "The Last of Us Part 2." As @chalametvinyl explained in the clip, this was their attempt to "scope out [their] seats for the Renaissance Tour." 
Though the game identifies it as the WLF Stadium Base, the structure seen in this TikTok is clearly based upon the real-life Lumen Field. It seems in the decades following the Cordyceps outbreak, Lumen Field fell into disrepair and was eventually taken over as the headquarters of the Washington Liberation Front, which is based out of (you guessed it) Seattle. Even so, the tattered remains seen in the video game still offered this player a chance to figure out where they want to sit at the concert. And the good news is, it looks like pretty much any seat in the house will do. Even one of the higher balconies seems to offer a great view of the stage. Oh, and best of all: No Infected monsters to stand in the way of Beyoncé's triumphant return. (You're welcome, Beyoncé fans!)
Commenters on TikTok got a kick out of the video and applauded @chalamentvinyl for their strategy. Hopefully it paid off and this "Last of Us" fan scored the seats they've been dreaming of.