The Actress Who Plays Abby In The Last Of Us: Part 2 Is Gorgeous In Real Life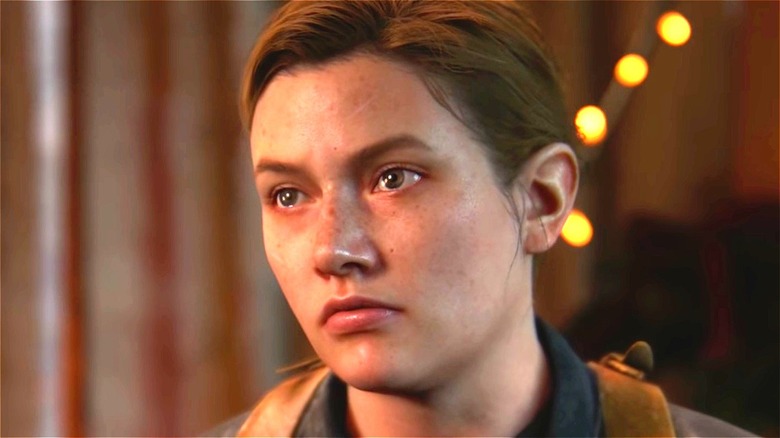 Naughty Dog/Sony
To say that "The Last of Us Part" 2 was a controversial game upon release would be an understatement. The game split fans into various camps, all debating the validity of multiple story decisions made by series developer Naughty Dog, from the death of ex-series protagonist Joel at the beginning, to his adopted daughter Ellie's divisive decision at the story's conclusion. Some of the more bitter members of the fan base even review bombed the game just seven hours after its release (via Forbes).
Despite that, the game was also wildly successful. At the 2020 Game Awards, "The Last of Us Part 2" took home seven of the 22 major categories. And in a twist of irony, one of the categories the game won was Best Performance, for its most controversial character, Abby, who was portrayed by Laura Bailey.
As the character who killed Joel and sparked Ellie's revenge quest, fans were already poised to dislike Abby. When they had to play as her in the second half, which itself was another controversial aspect of the game, many took to disliking her even more. For all of Abby's controversy, however, it's impossible to say that it was because of Laura Bailey. On the contrary, Laura Bailey, on top of being gorgeous in real life, is a seasoned voice actress who you've probably seen in more than one of your favorite shows or games.
Laura Bailey was a voice acting prodigy
Few voice actors around are half as successful as Laura Bailey. Across her career, she has garnered over 20 different awards — including multiple BAFTAs — and has been nominated for an additional 42 (via IMDb). Those numbers are, of course, nothing to sneeze at. But the truly impressive number isn't how many awards she has won, but how young she was when she started her career. IMDb lists her earliest credit as being in 1986 for "Dragon Ball." She would have been just five years old at the time.
However, that's not what Laura Bailey would call her first role. In a 2009 interview with Anime Herald, Bailey pointed towards her role as Kid Trunks in "DragonBall Z," a role she landed while she was still studying theater in college. From there, Bailey's career took off as she voiced numerous other notable anime characters, including Maka from "Soul Eater," Shin from "Shin-Chan," and Tohru from "Fruits Basket."
That's not all Bailey is known for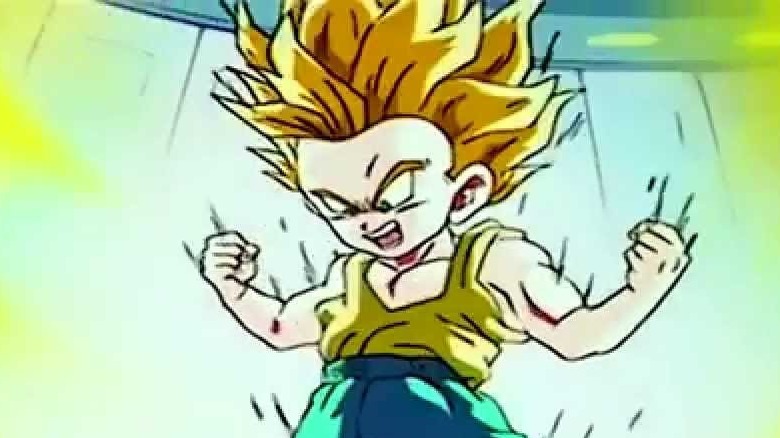 Funimation
It's not just anime that has made Laura Bailey a successful voice actress. "The Last of Us Part 2" is far from the only game that she has appeared in. She has provided the voice for Chun-Li in both "Street Fighter IV" and "Street Fighter V," she appeared in "Bioshock Infinite" as Lady Comstock, and "Persona 4 Golden" as Rise Kujikawa. Though, none of these roles received quite the same attention as Abby.
Fans of the "Dungeons & Dragons" web series "Critical Role" also know Bailey well. She has been a standard member of its cast since it began in 2015. During that time she has appeared in nearly 300 episodes and voiced multiple characters for the series, including Vex'ahlia, Jester Lavorre, and Imogen Temult.
Despite being an independent company, "Critical Role" turned out to be one of Bailey's most successful ventures. Not only is it massively popular with "DnD" fans, but it also garnered two Webby Awards in 2019. As such, Laura Bailey proves that a voice actor doesn't need to stick to traditional roles to make it.