Tom Sizemore Starred In A GTA Classic He Never Played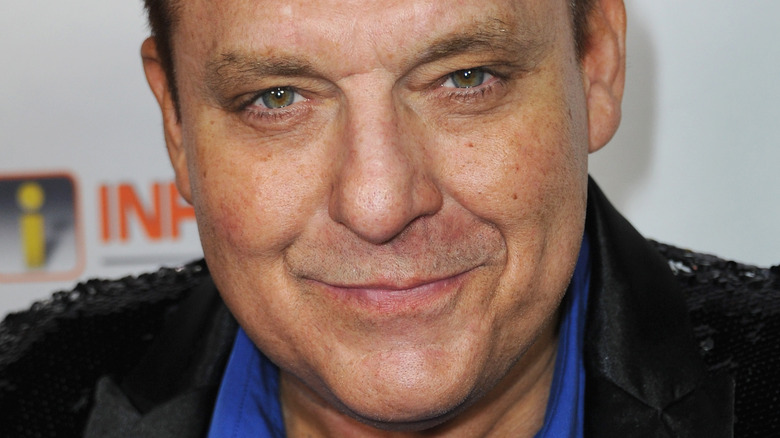 Albert L. Ortega/Getty Images
In 2002, gamers were introduced to one of the most entertainingly despicable villains in the history of the "Grand Theft Auto" franchise: Sonny Forelli. The Don of the Forelli crime family, Sonny had Liberty City in a stranglehold until he was challenged by ex-con Tommy Vercetti, who began to advance on his Vice City territories. Sonny is a memorable character due to his explosive personality, which frequently sends him reeling into angry tirades against associates and enemies alike. Bringing the heat (no pun intended) to the role of Sonny Forelli was none other than award-winning actor and tabloid regular Tom Sizemore. 
Sizemore has been roundly praised for his performance in "Grand Theft Auto: Vice City," but that game was actually not the only time he lent his voice to a video game. He also played the antagonistic role of Sid Wilson in "24: The Game," an adaptation of the popular Fox action series. However, despite these bonafides in the world of video game voice acting, Tom Sizemore seemingly never got around to playing through either of these projects.
Tom Sizemore never got into video games
In a red carpet interview from the premiere of "The Expendables 2," Tom Sizemore was caught off-guard when asked which video games he enjoyed in his younger years. The "Natural Born Killers" star initially laughed the question off by insisting that he was too old to have played video games as a youngster. He was also totally unfamiliar with the "Mass Effect" series when the game was brought up in the brief conversation. 
"I didn't play video games, actually, I don't think ... I played football," Sizemore said, apparently shocked to learn that video games have pretty much remained popular since their invention. However, he did remind the interviewer that he played Sonny in "Vice City" and gave a shoutout to Rockstar Games. It seems that even though he didn't exactly play through the game itself, Sizemore was pretty pleased to have been a part of the franchise. 
Of course, this interview was from 2012, so there's always a chance the actor finally got around to playing "Vice City" when Rockstar released the ill-fated remastered version in 2022 — but that chance is pretty slim.