Destiny 2 Lightfall Fans Think This May Be Its Best Enemy Ever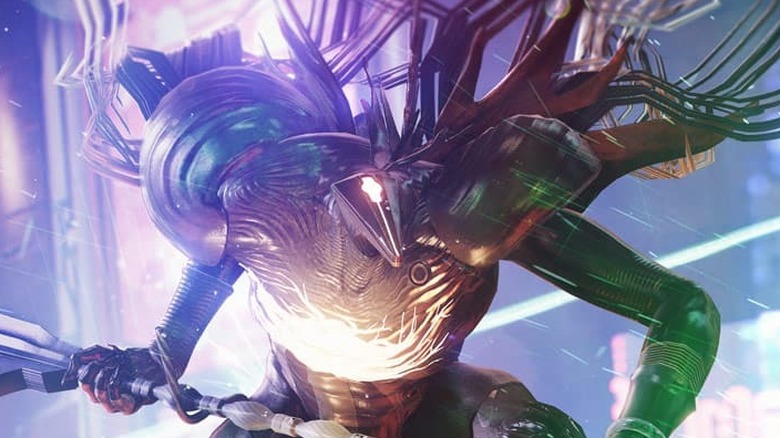 Bungie
With the "Lightfall" expansion released, players are diving into its campaign to unravel the secrets of Neomuna and the new Strand subclass. Though Guardians get a little extra help from the local Cloudstriders, Rohan and Nimbus, the fight against the Emperor-turned-Disciple Calus will be anything but easy. Between Neptune's onslaught by Calus' Shadow Legion and the terrors awaiting players when the Root of Nightmare Raid releases, "Lightfall" is already promising to be one of the most challenging expansions "Destiny 2" has ever seen. And if players need proof that Bungie means business, they need not look further than the new Tormentor enemies.
Like the Hive Guardians from "The Witch Queen" expansion, Tormentors are a newly added enemy featured within the "Lightfall" campaign and throughout other expansion-adjacent content. Whereas there were three variations of Hive Guardians (each representing one of the Light subclasses available to players), there is only one kind of Tormentor — and that's already more than enough. 
In fact, if there's one thing players are sure of when it comes to "Lightfall," it's that Tormentors are both terrifyingly cool and a real pain to beat. Here's why "Destiny 2" players think the Tormentor might be the game's best enemy ever.
Players love the unique challenge Tormentors bring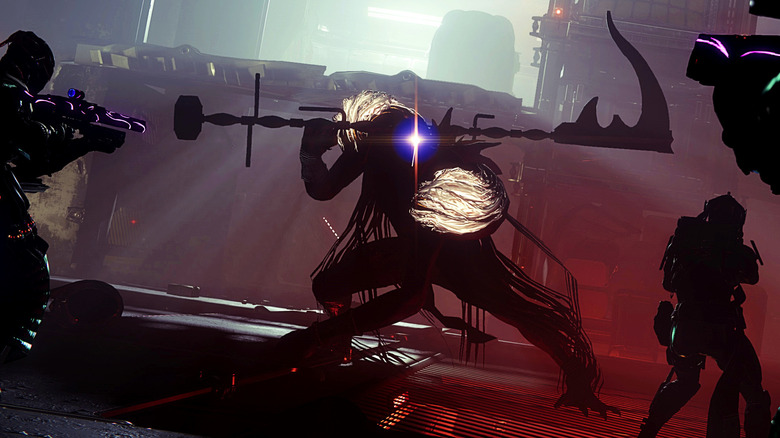 Bungie
Tormentors are unique because they incorporate minor boss mechanics into smaller skirmishes. Like the Rhulk encounter in the Vow of the Disciple Raid, players must shoot glowing weak spots on a Tormentor's shoulders before a final bullseye appears on the foe's chest. All the while, it'll be chasing Guardians around, suppressing abilities with homing ranged attacks, and, if it manages to catch a player, grappling them into an almost-instant kill animation. What can make this situation all the more dire is the fact that Tormentors are often accompanied by a few squads of cannon fodder enemies and sometimes even more Tormentors.
Despite the difficulty of these new enemies (especially on Legendary Campaign), fans couldn't help but take to social media to talk about how much fun or terror they experienced while going up against the powerful new adversaries during the story.
The Tormentors in the first mission of Lightfall messed me up and I loved it. 🤣 pic.twitter.com/mH6NFtQRU6

— Geekermon (@geekermon) March 1, 2023
While a few voices have noted Tormentors felt too hard, many players online seem to love the new "Lightfall" enemy. "Destiny 2" streamer True Vanguard tweeted, "Honest thoughts on the campaign: Tormentors are an incredible addition, love them." These sentiments were echoed by others, like professional "Destiny 2" player Saltagreppo. He said, "Tormentors are way cooler than Hive guardians. Probably the best enemy they ever made!" And it's' not just those in the spotlight; "tormentors are cool(awesome audio design as well)," one Twitter user said.
While Tormentors have captured the attention of "Lightfall" players early, Guardians will just have to wait to see what other surprises are in store.