Star Wars Jedi: Survivor Director Reveals Trilogy Hopes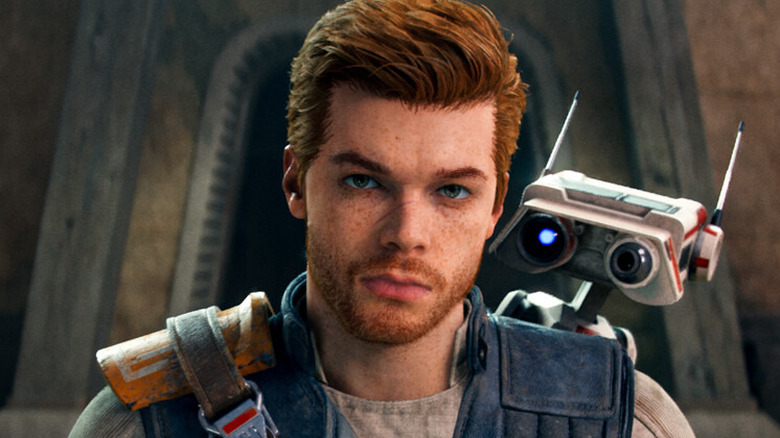 Electronic Arts
After being delayed earlier this year, "Star Wars Jedi: Survivor" is finally launching on April 28, 2023. The new game, set between "Episode Three" and "Episode Four," picks up with Cal Kestis and his crew after the events of "Star Wars Jedi: Fallen Order." Respawn Entertainment and Electronic Arts are looking to build on the success of the previous game, and fans have plenty to look forward to with a bigger story and grisly new features. Plenty of gamers are looking forward to this release, but according to the game's director, the development team is looking even further into the future.
Advertisement
It may seem premature to be thinking about sequels before a game has even come out yet, but director Stig Asmussen recently stated that he's already thinking about and hoping for another sequel after "Jedi: Survivor." Indeed, Asmussen explained that he was hoping to make "Star Wars Jedi" a trilogy from the very beginning.
Tentative plans for a trilogy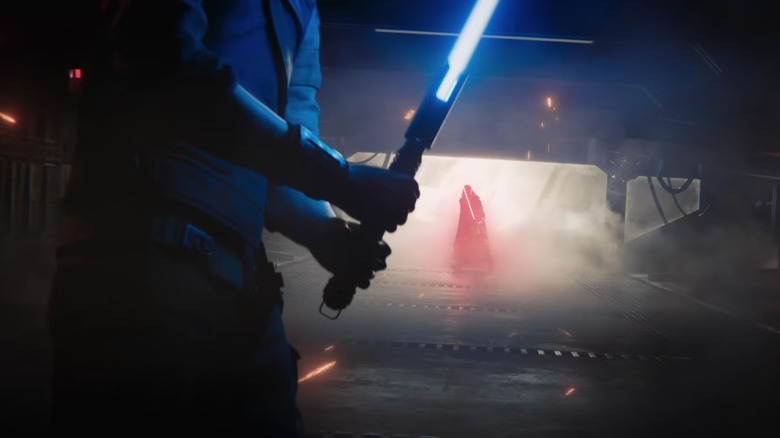 Electronic Arts
Speaking with IGN, Asmussen discussed the process of working with Lucasfilm and crafting the story for "Jedi: Fallen Order." During this conversation he explained that, even during these early stages of development on the first game, the team was already thinking about where the story would go next and what would happen to the characters. He also added that, from the beginning, he envisioned the series as a trilogy.
Advertisement
Asmussen didn't provide any concrete details or specify whether or not a definitive story for a third game has been planned yet, but he did make clear that he wants to see a third entry, and that the narrative was built from the outset to make that possible. He also specifically referenced Cal's allies in the first game and how the team had thought about how they would factor into Cal's story going forward. This seems to indicate that Cere Junda and Greez Dritus will be a part of a possible third game. 
Fans should keep in mind that there has been no official announcement regarding a third game in the series yet. While Asmussen is hopeful and apparently prepared for a trilogy, EA and Respawn aren't making an definitive statements. EA and Respawn will likely wait until after the launch of "Jedi: Survivor" before they make a decision about another sequel. Still, Asmussen's statements are cause for hope. Not only does the team want to make a trilogy but they've tentatively planned for one from the beginning. If another game is greenlit, the developers will be in a great position to start work on it right away.
Advertisement