How To Change NAT Type On PS5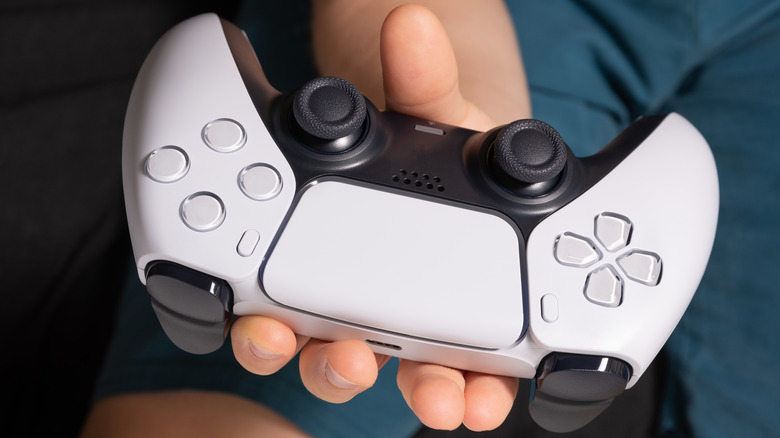 Miguel Lagoa/Shutterstock
The PS5 is an impressive console that has a lot of great features, but it can sometimes be a little tricky to figure out how a few of its finer options work, especially when it involves digging into the console's online settings. Some people, for instance, may wish to change their internet connection's NAT Type.
According to CompTIA, "NAT stands for network address translation. It's a way to map multiple private addresses inside a local network to a public IP address before transferring the information onto the internet." 
There are three different kinds of NAT Types on PlayStation devices: NAT Type 1 is Open, NAT Type 2 is Moderate, and NAT Type 3 is Strict. Each of these refers to the level of security placed on the connection and the levels of restriction that determine how much information is allowed to transfer to and from the console. Type 2 is generally considered to be the most ideal for online gaming since it allows players to host and receive online requests without any limitations while simultaneously allowing for the protection of the player's console, which can help prevent any hackers who might try to gain access to their local area network. 
That said, users may wish to change it to Type 1 if they are having issues with their NAT Type interfering with their gameplay. Here's how to check and change the NAT Type on the PS5.
Checking the NAT Type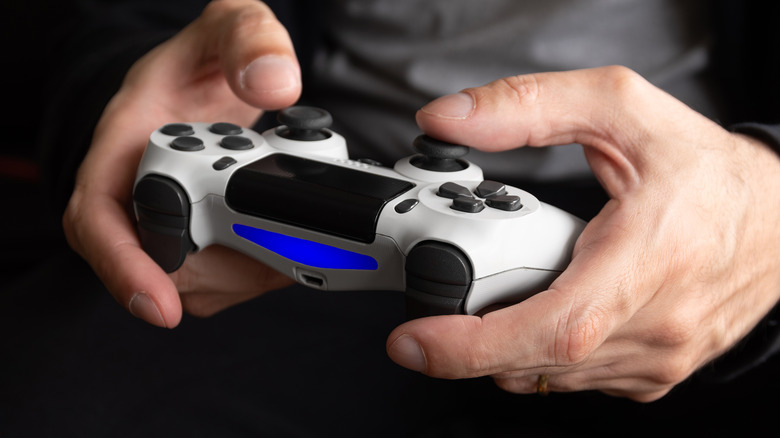 Miguel Lagoa/Shutterstock
Before users go changing complex connectivity settings on their PS5, it's probably best to start by checking to see what kind of connection they're already using. In order to check their NAT Type, players should start by going into Settings from the Home menu. From there, they need to navigate to the Network section and then move over from the Connection Status tab and select View Connection Status. This will show them all of their connection settings.
There will be a row marked 'NAT Type" on the left side of the screen, and the right side will either read Type 1, Type 2, or Type 3. There is a lot of information on this screen, so users may have to scroll down a bit in order to find it.
Users who haven't been experiencing any issues and already have their console's connection set to NAT Type 2 are probably better off leaving it as is. Those who've been experiencing errors related to their NAT Type — or who have their connection set to Type 3 — may wish to open up their PlayStation's connectivity a bit though. Unfortunately, the PS5's settings are view-only when it comes to NAT, and there isn't an easy method for switching between NAT Types. However, there is one method for changing it to NAT to Type 1.
Changing NAT Types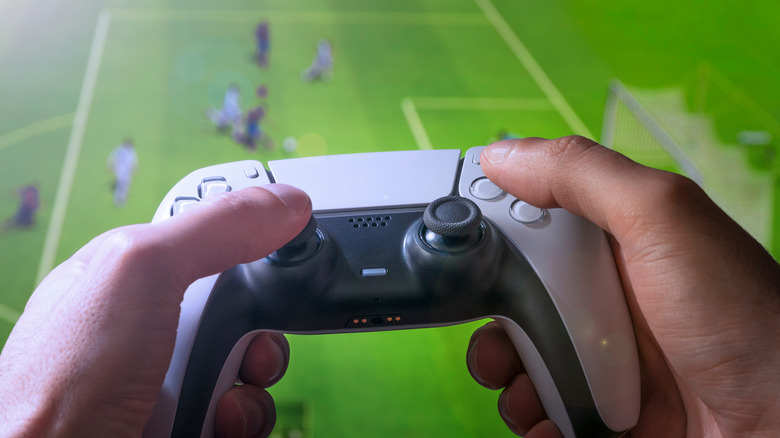 Miguel Lagoa/Shutterstock
Changing the PS5's NAT Type isn't as simple as clicking a button in the settings menu. Users will actually have to open a new port using their router, thereby allowing their PS5 to connect to the internet directly in order to change their NAT to Type 1. To do this, they will have to use something called Port Forwarding.
This works a little bit differently depending on the brand and model of router that the player's PS5 is connected to, but users should generally be able to do it by going to their router's admin page, logging in, accessing the Port Forwarding menu, and then inputting the following information:
Protocol TCP: 1935, 3478-3480

Protocol UDP: 3074, 3478-3479

Optional: Input console's IP and MAC address (can be found in View Connection Status)
Once they've done this, users should save their new settings and then restart both their router and their PS5. Testing the internet connection when they are both fully back online should reveal that the PS5 now has a NAT Type 1 — Open connection. This features the least amount of protections of the three, but should bypass any interference that was being caused by the router's built-in firewalls.