PlayStation Finally Gets Discord, But There Is One Thing Missing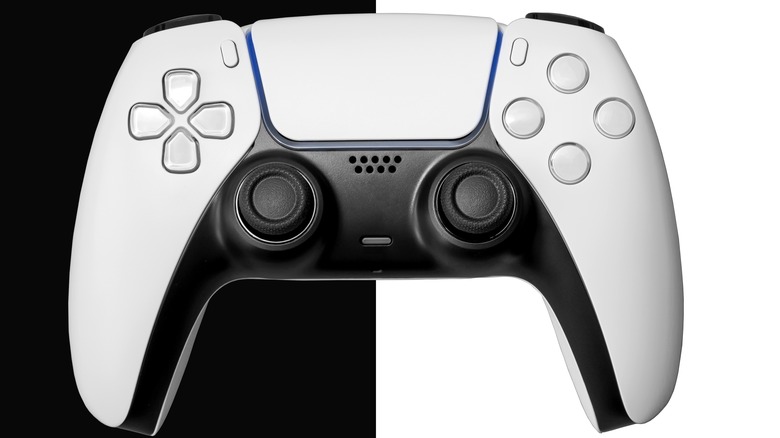 Miguel Lagoa/Shutterstock
Discord has become the primary communication tool for many gamers. From one-on-one calls to fostering large communities, Discord does it all. But there is one restriction that has frustrated many. Discord has historically been a PC-focused platform. That being said, some savvy gamers have found ways to get the platform on consoles. Unfortunately, however, these methods require gamers to connect external hardware and tinker with settings to get it working. This made Discord inaccessible to most console gamers.
But recently, both Xbox and PlayStation have made an effort to get Discord on their respective consoles. However, these versions of Discord boast limited features compared to their PC counterparts. PlayStation Discord rolled out Discord as a beta feature for PlayStation 5 consoles in February. This gave PlayStation beta accounts access to Discord voice chat. And now, the beta period has ended, and Discord is available to all PlayStation gamers in a recent official update. However, there is a catch that makes the program inaccessible for many.
PlayStation 4 gamers were left behind
Now PlayStation gamers can voice chat with other Discord users on mobile, PC, and even Xbox. Although Discord making its way to PlayStation is great news to many gamers, there is still a catch. Unfortunately, PlayStation 4 users were not afforded the same convenience, and Discord has not shared any plans to get the platform on the last gen console. 
As a result, gamers on PS4 will still need to use a roundabout method to use Discord on the device. This requires gamers to download the regular Discord app via the web browser and use a mix amp and a dual audio setup to get it working. So, this may be yet another reason to upgrade to the more powerful and feature rich PS5.
There are a few steps needed to get started with Discord on PS5, however. Players will need to connect their Discord and PlayStation accounts. To do this, users must head to the Connections tab in the Discord app on PC or Mobile. Then, gamers must select "Connect PlayStation Account" and punch in their PlayStation credentials. 
Luckily there's no Discord program installation needed on the console, so those with limited storage space shouldn't worry. After everything is set up, players can head to a voice channel on the Discord PC or Mobile app and select "Join on PlayStation." Then gamers can voice chat on PlayStation with anyone in the voice channel.