Hogwarts Legacy Features A Harry Potter Actor Only Eagle-Eyed Fans Noticed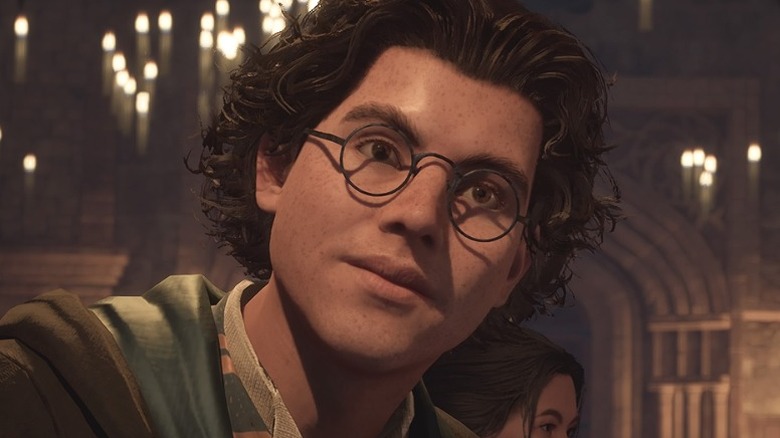 Warner Bros. Games
"Hogwarts Legacy" boasts a sturdy voice cast, including English actor and comedian Simon Pegg as Phineas Nigellus Black. Fans have had a bit of time to get to know the many quirky characters who call Hogwarts home in the late 1800s, but there's one voice actor in particular who may sound surprisingly familiar to longtime fans of the "Harry Potter" franchise. Luke Youngblood, the actor who played Lee Jordan in the first two "Harry Potter" films, can actually be heard throughout the new game. It makes sense that the actor known for commentating on the film series' Quidditch games would have such a memorable voice, but gamers outside of the most hardcore "Harry Potter" fans might not have realized who they've been hearing until recently.
Advertisement
Just a few weeks before the game was released, this filmic connection was actually pointed out by the official "Hogwarts Legacy" account on Twitter. A celebratory tweet shined a spotlight on both Youngblood's primary role in the game, Everett Clopton, as well as his former part in the "Harry Potter" franchise. However, it's possible that some fans missed the tweet and are only figuring out the connection if they keep a close eye on the end credits of "Hogwarts Legacy."
.@luke_youngblood returns to the wizarding world as Ravenclaw Everett Clopton. #HogwartsLegacy pic.twitter.com/QhmyVVc9kn

— Hogwarts Legacy (@HogwartsLegacy) January 11, 2023
Luke Youngblood actually returns as several characters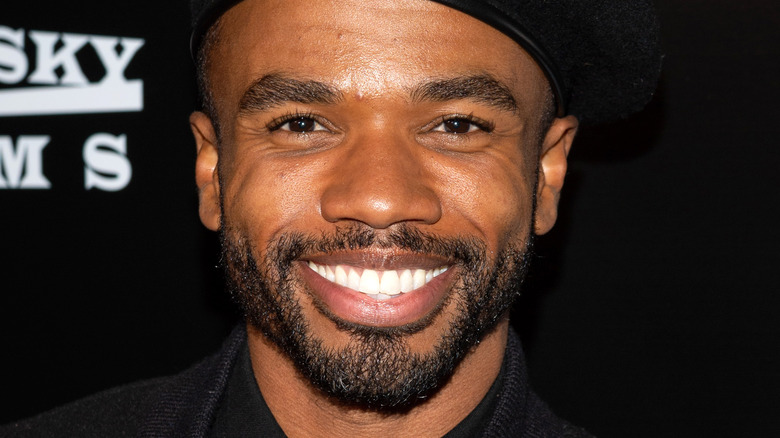 Amanda Edwards/Getty Images
Outside of "Harry Potter and the Sorcerer's Stone" and its direct sequel, fans may recognize Luke Youngblood from a number of other film and television appearances. In the musical series "Galavant," he played the role of Sid, the title character's beleaguered page. Youngblood also played one of the most recognizable recurring characters on NBC's "Community": the catchphrase-spouting Magnitude. He even has a further connection to the video game world, as he voiced the character of Sugo in the animated film "The Witcher: Nightmare of the Wolf."
Advertisement
Although you're not likely to hear him shout "Pop, pop!" in "Hogwarts Legacy," Luke Youngblood still shows off his range in the game. In addition to the role of Everett Clopton, Youngblood voices a handful of minor characters in "Hogwarts Legacy." Youngblood also plays Hufflepuff student Arthur Plummly, Elek the centaur, and the musically-inclined Ernie Lark. 
The next time you're wandering about the Hogwarts grounds, make sure to keep an ear out for Ernie's magical conducting or the pattering of Elek's hooves — the sounds of a familiar member of the "Harry Potter" franchise won't be too far behind!