Return To Silent Hill Casts Horror Veterans As Its Leads
It feels good to be a "Silent Hill" fan for the first time in a long time. After Konami canceled Kojima's "Silent Hills" game, many fans lost hope for the series. But now, with a "Silent Hill 2" next-gen remake and film reboot on its way, the psychological horror series is making a significant return.
Advertisement
However, unlike the PS5 remake, little is known about the film adaptation. That was until the film's two leads were announced by director Christophe Gans, giving a real face to the iconic gaming characters. The movie will star Jeremy Irvine and horror veteran Hannah Emily Anderson. And because the film will follow the plot of "Silent Hill 2," Irvine will play the protagonist James Sunderland, while Anderson will take on the role of his late wife, Mary Shepherd-Sunderland. But that's not all that was revealed.
Fans finally got a glimpse of what the story will be like in this reboot, along with how the adaptation will alter the source material. These new details drummed up significant hype for "Return to Silent Hill" among fans- especially since the two leads are known for their engaging horror performances.
Advertisement
Jeremy Irvine and Hannah Emily Anderson cast in leading roles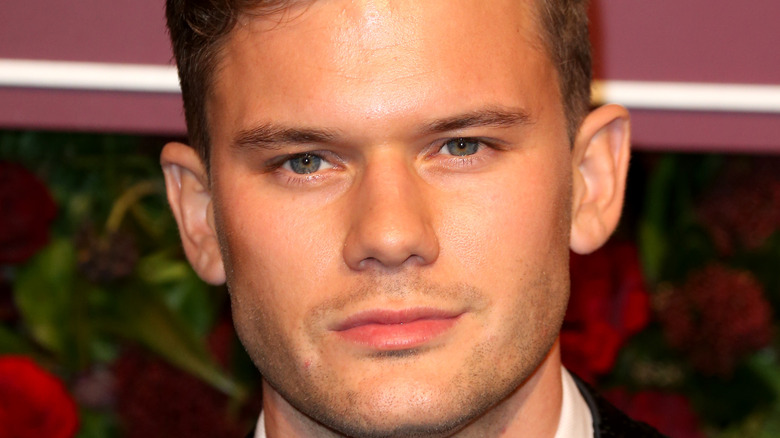 Fred Duval/Shutterstock
In an interview with Deadline, Director Christophe Gans revealed some new information about the upcoming adaptation. The biggest news was that Jeremy Irvine would star in "Return to Silent Hill" opposite Hannah Emily Anderson. Irvine is best known for his role in Spielberg's "War Horse," and has dabbled in horror with "The Woman in Black 2: Angel of Death." Horror fans will recognize Anderson from 2017's "Jigsaw" and "The Purge" TV series.
Advertisement
Because Irvine and Anderson have proven themselves in the genre, fans are ecstatic to see them nab a spot on the cast. And it won't be long before fans see them in the world of "Silent Hill." Gans revealed that filming on "Return to Silent Hill" will begin next month in Germany and Eastern Europe.
Additionally, what won't come as a surprise to "Silent Hill 2" fans, Gans stated that the film would explore "a mythological love story about someone so deeply in love, they're willing to go to hell to save someone," that will "both satisfy and surprise fans of Silent Hill." And although the team is working with Konami, producer Hadida explained that the team made changes to adapt the experience for the big screen, like adjusting some monster designs.
Advertisement
With an experienced cast and director, the upcoming "Return to Silent Hill" seems poised for success. Although the bar is basically on the ground after 2012's "Silent Hill: Revelation."