Is Diablo 4 Coming To Game Pass?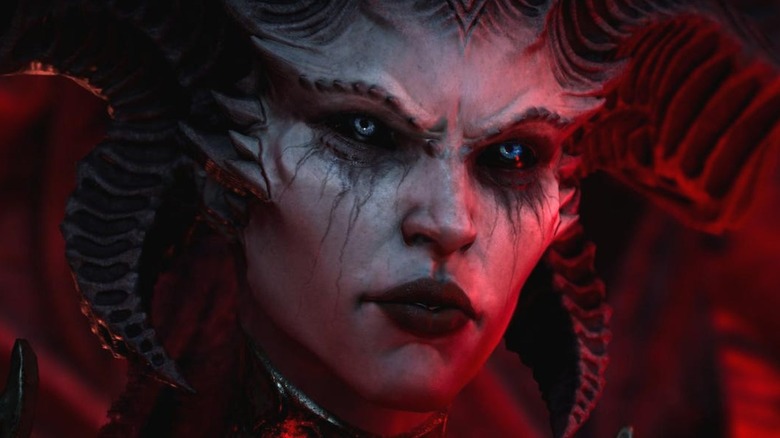 Blizzard Entertainment
"Diablo 4" has been a long time coming, and fans of Blizzard's beloved action-RPG franchise are chomping at the bit to dive into their next bloody adventure through the world of Sanctuary. Ever since the game was first announced back in 2019, one of the biggest questions surrounding the title has been its availability. "Diablo 4" is poised to please pretty much every gamer, as the title will be released for PlayStation 4, PS5, PC, Xbox One, and Xbox Series X|S. But with those console confirmation comes another question: What about Game Pass? Could "Diablo 4" make its way to Xbox's premiere game subscription service?
Advertisement
It's a fair question, especially since Microsoft's top brass has been pretty open about its plans to bring some of Activision Blizzard's hottest franchises to Game Pass. In a September 2022 statement regarding the impending merger between Microsoft and Activision Blizzard, Microsoft Gaming CEO Phil Spencer said, "We intend to make Activision Blizzard's much-loved library of games — including 'Overwatch,' 'Diablo,' and 'Call of Duty' — available on Game Pass and to grow those gaming communities."
However, just because the "Diablo" IP was mentioned in that statement, it doesn't mean that the latest installment in the series will make it onto Game Pass. Here's what we know about the chances of "Diablo 4" being added to Xbox Game Pass.
Advertisement
Diablo 4 on Game Pass isn't looking too likely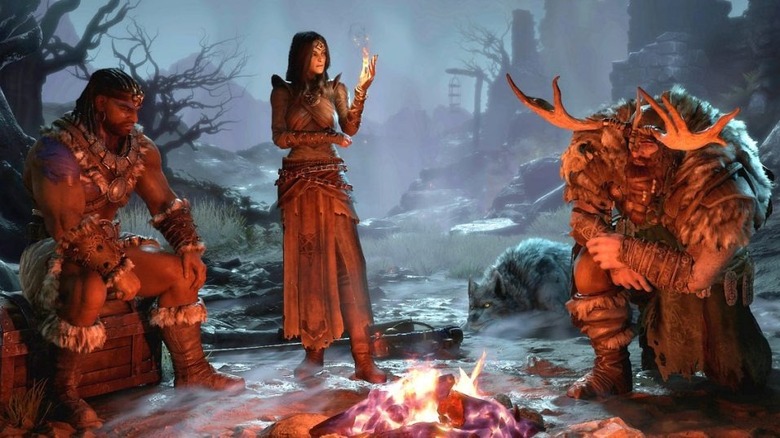 Blizzard Entertainment
In March 2023, "Diablo" General Manager Rod Fergusson tweeted about the positive response to the "Diablo 4" beta, thanking fans for checking out the game and offering an update on whether or not the title would be coming to Xbox Game Pass. He had a bit of bad news for anyone who had their hopes up that this would be a day one addition to Game Pass.
Advertisement
It's awesome seeing the excitement around the Diablo IV Beta, and our Wolf Pack puppy! We've been getting some questions about D4 on Game Pass and I want to let you know we have no plans for that. See you in Sanctuary during the Beta Early Access weekend starting on March 17!

— Rod Fergusson (@RodFergusson) March 13, 2023
While that news is a bummer for "Diablo" fans in the short term, it doesn't necessarily mean "Diablo 4" is a total no-go for Game Pass. Plenty of big games have eventually made their way to Game Pass after spending some time in the spotlight. Fergusson's wording also doesn't indicate that the door is shut forever, just that there are no plans right now. Meanwhile, Phil Spencer's previous comments seem to imply that other "Diablo" content may come to Game Pass once Microsoft officially acquires Activision Blizzard, even if "Diablo 4" isn't the first game in the series to be added to the service. 
Advertisement
Long story short: It's entirely possible that "Diablo 4" could eventually be added to Xbox Game Pass at some point in the future, but there's nothing officially in the books right now.