The Hogwarts Legacy Quest That's Only Available On PS5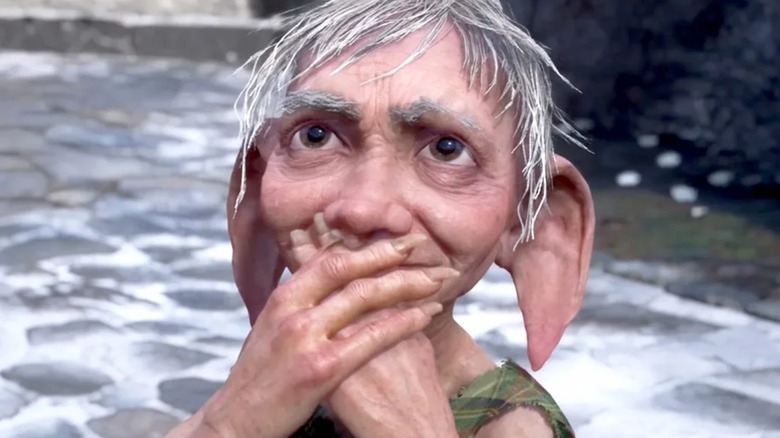 Warner Bros. Games
There are a few advantages to getting "Hogwarts Legacy" on the PS5 over PC or Xbox, but the biggest one is probably an exclusive quest called "The Haunted Hogsmeade Shop" that isn't available on any other console. This isn't just some dingy little fetch quest, either. It's a full-blown sidequest with new characters, new locations, and new challenges for players to face. The quest was first announced via the official PlayStation blog, which noted that it includes an additional dungeon, a shopkeeper's cosmetic set, and a full in-game shop. The quest also takes on a darker tone than much of the rest of the game, as the trailer showcased ominous music and dark corridors. The Haunted Hogsmeade Shop revolves around the player exploring a mysterious store in Hogsmeade that was established by a witch named Cassandra Mason in the late 19th century and attempting to uncover the various mysteries that lie within.
Many PlayStation players may be eager to plunge into the haunted shop so that they can learn its secrets, but it may be difficult to find. The downside to the quest's exclusivity is that many walk-throughs and guides may not even mention The Haunted Hogsmeade Shop. Still, it's a side mission that players will certainly not want to miss. Here's how to unlock this PS5-exclusive quest.
Buy the Shop in Hogsmeade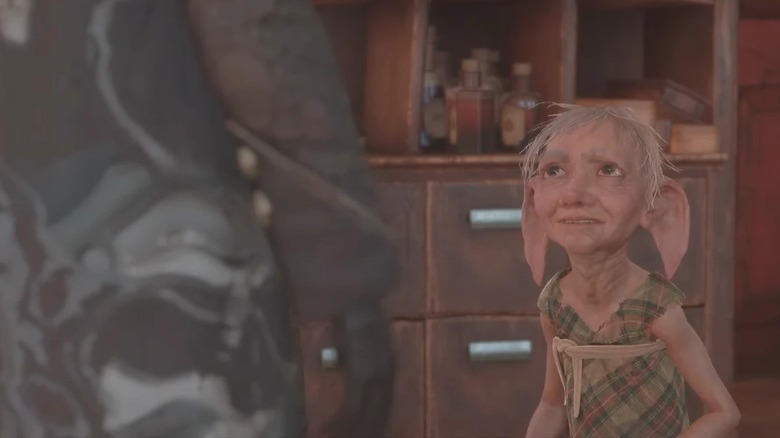 Warner Bros. Games
Players won't be able to gain access to this exclusive quest right at the beginning of the game. In fact, isn't available until fairly late in the main campaign. The Haunted Hogsmeade Shop will not unlock until players have completed the third keeper trial for Niamh Fitzgerald. Once that's done, players who wish to begin the quest should begin by traveling to Hogsmeade. While wandering around, they will eventually find a house elf named Penny, who suggests that they buy her mistress' shop – as well as her own services in running it. Agreeing to talk to her mistress begins the quest "Minding Your Own Business."
This will give players a quest marker that takes them to a small abandoned building right behind Honeydukes. Here, they will find a witch standing out front who appears to be taking notes in a green ledger with a rather long quill. This is Cassandra Mason. She offers to sell her store for the suspiciously low price of 1,500 gold.
Once players have purchased the store, they should return to Penny and let her know. They will then be able to begin fixing up the store. Once that's done, Penny will give the player a key which gives them access to a chest in the shop's backroom. This chest actually conceals a secret passageway to an underground cavern, where they can begin exploring the wonders (and horrors) that lie within.