Peaky Blinders: The King's Ransom Review - Part Of The VR Gang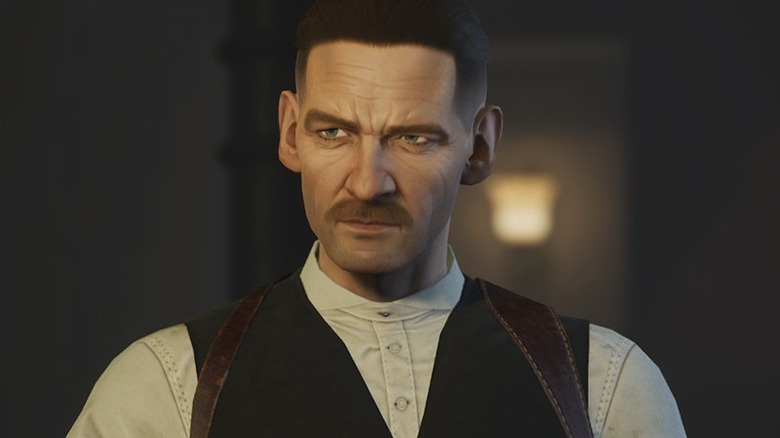 Maze Theory
Major IP making their way to virtual reality makes a lot of sense, given VR's trajectory and impact on the immersive entertainment scene. "The Walking Dead: Saints & Sinners" was an early surprise hit in that regard, thanks to its solid narrative, tight combat and movement, and immersive setting. Now, "Peaky Blinders: The King's Ransom" has followed suit with a return to the gritty world of Birmingham, England during the 1920s — a time period that's become synonymous with the hit Netflix show of the same name.
For what it is, "Peaky Blinders: The King's Ransom" is a fun game that captures the essence of the popular TV show. From the very first scene, the game immerses players in the world of the "Peaky Blinders" with stunning visuals and atmospheric music. It's not necessarily a go-to title within the VR genre, but if you're a fan of "Peaky Blinders," this is an experience you won't want to miss.
'On a gathering storm comes a tall handsome man...'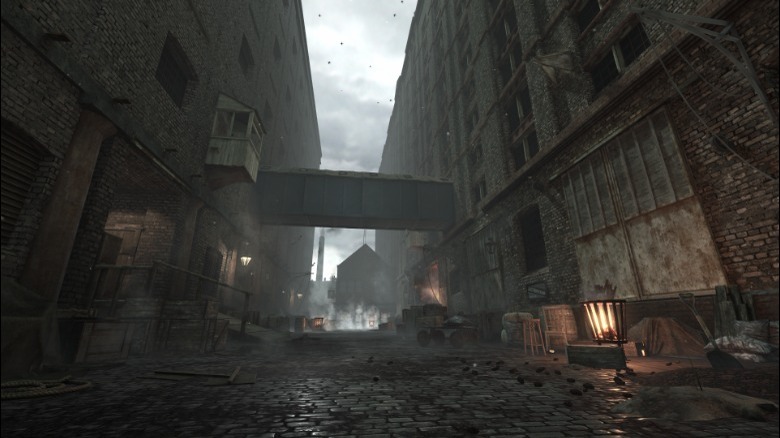 Maze Theory
The game accurately models the environment of the time and the era as a whole, and the original actors doing voice work add to the game's authenticity. It's pretty effortless to feel like you're stepping right into the show, working alongside the Peaky Blinders to prove your worth and earn your place in the gang.
You take on the role of Sam, a criminal on the run who is tasked with recovering Winston Churchill's Red Box, which contains the identities of every British agent around the world. It's not long into the game before you first encounter Thomas Shelby — played by the brilliant Cillian Murphy himself — and what an encounter it is! No sooner are you sharing a drink and smoke with the leader of the Peaky Blinders and accepting his directives, than is he pointing a handgun at you point blank in a demonstration that he means business. If you're a fan of the show, you already know that this is just a typical business meeting. However, it's unexpected in the moment and highly effective in the way that it captures your attention (especially if you happen to be messing around with all of the objects that you can interact with instead of listening intently to Tommy ... like you should be!). This trend continues throughout the game, and you're consistently pushed to work alongside the characters to complete missions while avoiding their own inner conflicts.
Rising through the ranks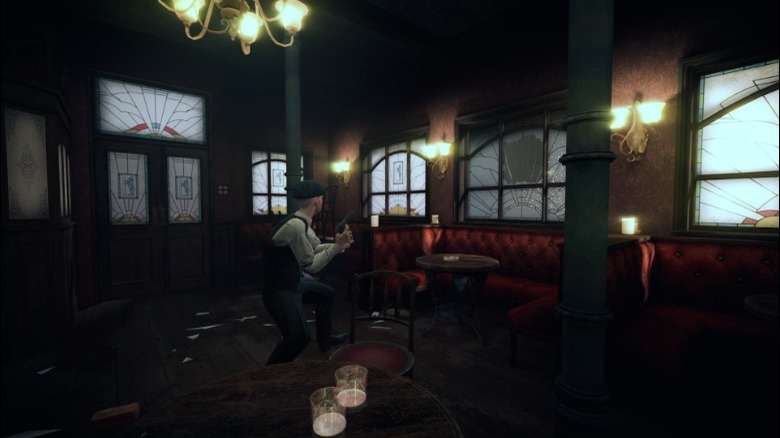 Maze Theory
The story and missions are engaging. The gameplay has a semi-open-world feel that allows you to explore and interact with your surroundings before progressing through the linear narrative, which makes the experience even more immersive.
This is especially important when it comes to combat. The game's shootouts are fast and effective, making it feel like you're actually in the fight. You have to be strategic with your approach as you can quickly become overwhelmed if you rush into things too quickly.
In some instances, you may be tasked with other objectives as well, such as diffusing a series of bombs as you dodge incoming fire. You're only able to do so by snagging some wire cutters, so it's really in your best interest to check every drawer, every nook and cranny to find the right tool (as well as collectibles that are scattered throughout the game).
Even listening to character dialogue is effective, despite sometimes being a bit long-winded. This mirrors the show in terms of its exposition, of course. During conversations, you can thumb through your journal (often needing to provide other characters with documents from it), interact with objects within reach, and even light a cigarette. It's such as simple element of the game, but it's wildly effective in how adds to the immersion (although it probably would probably be ill advised to blow smoke rings in the face of Tommy).
A must-play for fans of the show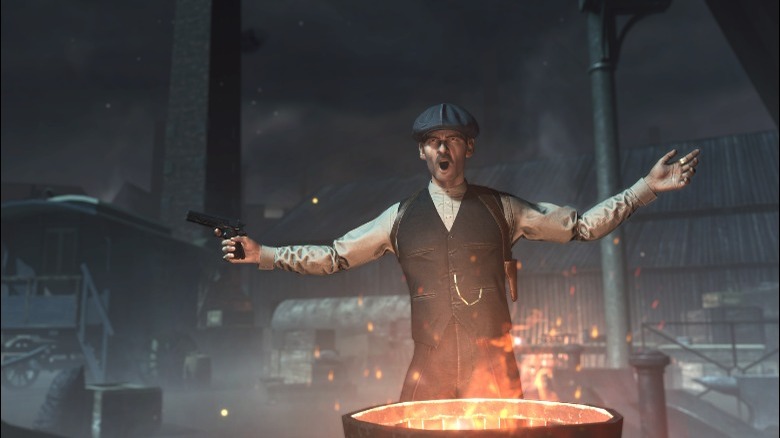 Maze Theory
As good as "Peaky Blinders: The King's Ransom" is, it has its fair share of flaws. Although the environments look great in VR, you'll need to suspend a bit of disbelief while having conversations with characters, as their facial movements don't always sync up with their dialogue and their body animations are a bit robotic.
The game does well to help you know where to go or remind you what your objective is with on-screen text that reads like an internal thought (and works surprisingly well). However, sometimes objects, such as boxes, can actually block the path you're needing to go down. These bottlenecks don't happen too often, but they are frustrating enough to make you take a break from the game for a little while.
Overall, "Peaky Blinders: The King's Ransom" is a great addition to the world of virtual reality gaming. The environmental visuals are stunning, the story is engaging and surprisingly interactive, and the combat is thrilling.
Similar to "The Walking Dead: Saints & Sinners," "Peaky Blinders: The King's Ransom" isn't a must-play title for just any VR player. The game isn't perfect, and it's more of a title for fans of the show. There are other VR games out there, but if you've dreamed of being a Peaky Blinder, then this is definitely worth your time. So go ahead, grab your gun, take a swig of some illegal hooch, and get ready to immerse yourself in the world of the Peaky Blinders.
A Quest 2 code was provided to SVG for this review. "Peaky Blinders: The King's Ransom" is available now for Quest 2, PICO 4, and PC via Steam VR.