Hogwarts Legacy Has The Internet Split Over Its 25% Completion Rate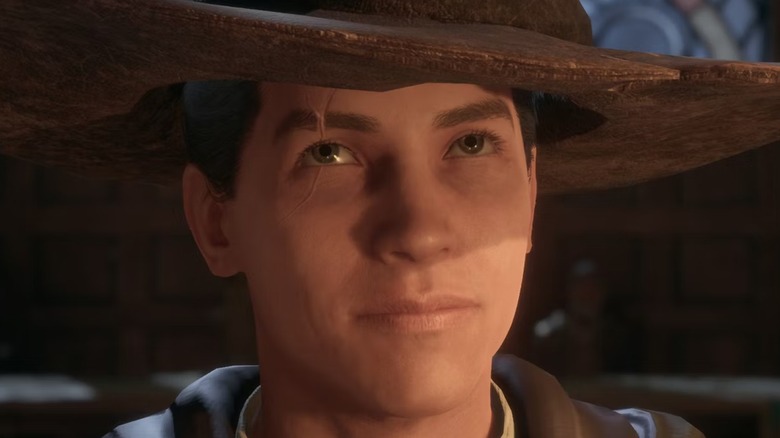 Warner Bros. Games
It seems that only 25% of the people who have been playing "Hogwarts Legacy" are actually finishing it, inspiring a debate over why more people aren't completing the game. There was a lot of concern about whether or not the game would sell as well as Avalanche Software hoped in the weeks before its launch. Numerous fans announced that they would be boycotting the game in light of the controversies surrounding the IP's creator. While J.K. Rowling allegedly had no direct involvement in the game's creation, she owns the rights to the IP and would surely benefit from the game's sales. It rapidly became apparent, however, that the studio's fears were unfounded when "Hogwarts Legacy" finally launched. In spite of the controversy, the game broke records on Twitch and earned $850 million in sales in the first two weeks alone.
But according to Steam Charts, nearly half the people who were playing "Hogwarts Legacy" on Steam have already dropped it. That isn't unusual for a game like this. It's a single-player RPG after all, and naturally loses replay value when fans finish the available content. But with so many people playing "Hogwarts Legacy," what does it mean that only a quarter of them actually finished it? The internet has a couple of theories.
Is a 25% completion rate normal?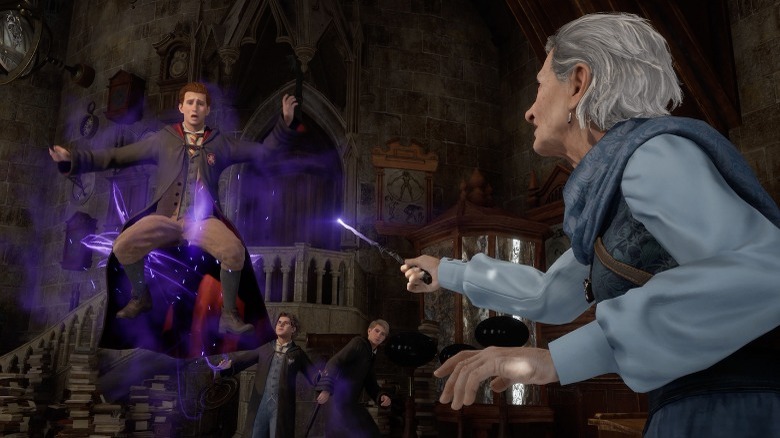 Warner Bros. Games
There are a couple of reasons why so few people might be finishing the main campaign in "Hogwarts Legacy." To start, players seem to enjoy exploration and combat best – but not so much the story. Many gamers might simply get their fill of exploring Hogwarts and the surrounding grounds and then put the game down without bothering to complete the campaign. Many critics of "Hogwarts Legacy" also argued that the game's numerous technical issues weren't patched fast enough and that they grew tired of dealing with them. Other fans see things differently, however.
Some have noted that other RPGs, like "Elden Ring" and "Cyberpunk 2077," have similar completion rates, and that perhaps, most gamers simply lack the stamina to finish such massive open-world games. This makes sense, as abundant side-quests occupy players' time in the world of "Hogwarts Legacy," and many players may get their fill of the game well before they actually complete the main story.
Overall, it appears unlikely that the game's completion rate has anything to do with the controversies surrounding Rowling. Performance and story quality might be factors, but it generally seems like a 25% completion rate is par for the course.