Minecraft Discord Leaked Military Secrets For A Month Before Someone Noticed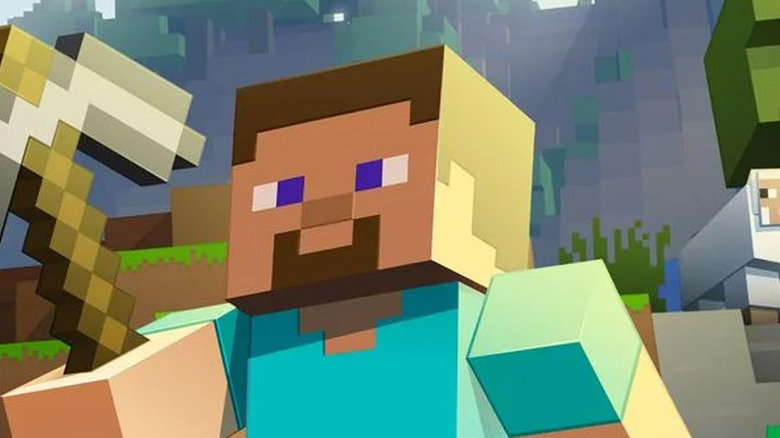 Mojang Studios
Reports have recently been published by The Wall Street Journal and other outlets revealing that numerous documents sensitive to the war in Ukraine have been leaked via a "Minecraft" Discord server. That might sound like the setup for a bad joke, but the ramifications of this leak may actually turn out to be quite grave. These documents allegedly circulated for an entire month before they were brought to the government's attention. Reports and statements from government officials have indicated that many of these documents, while not entirely up to date, still contain information that could compromise ongoing U.S. activity in the region. In fact, some of them may have done serious damage already.
It's hard to say exactly how this information was leaked in the first place. Government officials have initiated a probe to trace the origin of the leak, but its dissemination through a "Minecraft" Discord server of all places has certainly raised eyebrows.
What was in these documents?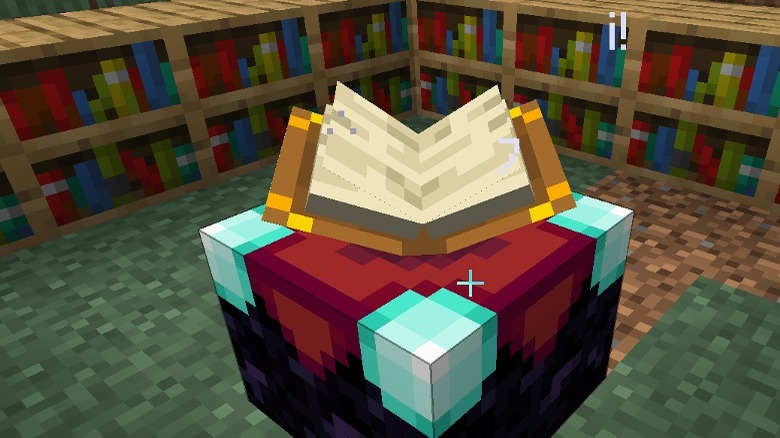 Mojang Studios
The first step to understanding this story is knowing exactly what was in these documents in the first place. The WSJ has reported that these leaks may have exposed vulnerabilities in ongoing military operations in Ukraine, as well as intelligence on internal matters for several of the United States' ally nations, including the United Kingdom, Israel and South Korea. Several of the documents had markers indicating that they were 'Top Secret.'
Reports claim that these documents covered information ranging from the location, quantity and weapon stores of Ukraine's air-defense systems, to the routes and schedules of U.S. air patrols over the Black Sea. This information was posted approximately two weeks before March 14, when a Russian fighter jet collided with an American MQ-9 "Reaper" drone, forcing it into the Black Sea.
According to a timeline pieced together by Bellingcat's Aric Toler, at least one of the documents in the leak had been modified to make it appear as though Russia was suffering less casualties in the war, and Ukrainian forces had suffered more. This would seem to imply Russian tampering. In spite of this, Bellincat founder Eliot Higgins stated, "I really doubt this is some Russian op, so there's a good chance only a few internet weirdos saw the hundreds of documents." Ukrainian President Volodymyr Zelensky's advisor, Mykhailo Podolyak, has likewise reportedly argued that he found it unlikely the source of the leak came from Russian intelligence.
How did it spread?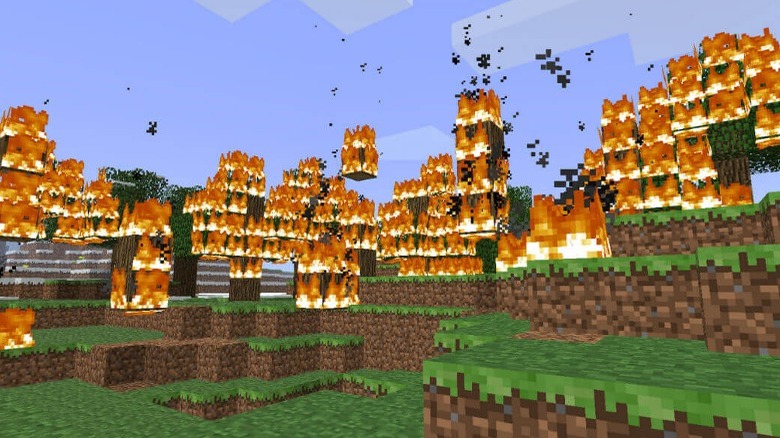 Mojang Studios
The whole ordeal first started when several social media posts appeared across the internet bearing highly classified information. WSJ reports indicated that these posts caught the eye of U.S. government officials over a full month after their initial posting, during which time they also made their way to Twitter, 4Chan, and finally Telegram. Upon discovery, however, the Pentagon immediately launched an investigation into the origin of these posts in order to ascertain exactly where this leak was coming from. That's when it found out that all roads lead to an anonymous post on a "Minecraft" Discord server. As Aric Toler explained to CNN, "This s*** was sitting in a 'Minecraft' Discord server for a month and no one noticed."
Discord is an application that was originally created to provide a social space for gamers - often centering around a specific game, genre or organization – so it makes sense that a server dedicated to one of the most popular games in the world would have a lot of different eyes on it. In fact, the primary "Minecraft" server currently has 995,000 members, with roughly a quarter of them active on the platform at any given time. This, to the U.S. government's dismay, makes it an ideal place to disseminate information to a large and diverse population of people all across the world.
What is the government doing now?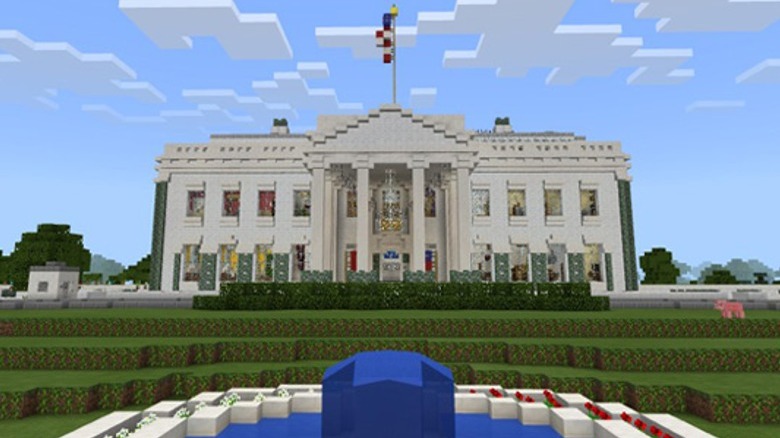 Mojang Studios
It seems that the list of suspects has been narrowed significantly following the U.S. government's probe to find the source of the leak, though it's still unclear if it's managed to pinpoint the exact individuals responsible. According to Bellingcat's reports, a small Discord group called Thug Shaker Central actually had the documents before they were shared on the "Minecraft" server, although no information has been shared yet regarding who the members of this group are, how the original poster managed to get their hands on so much sensitive information, or why they decided to share it.
Government officials have also not yet made a statement regarding how they will prevent this sort of thing from happening again. They will likely need to wait until they've uncovered exactly how this information came to be leaked before they can begin to make preventative plans. President Zelensky, however, has reportedly stated that Kyiv will be taking steps to ensure that none of the information regarding its military plans for its counteroffensive against the invading Russian forces are leaked again.