Super Mario Bros. Movie's Score Features 130 References To Songs From The Games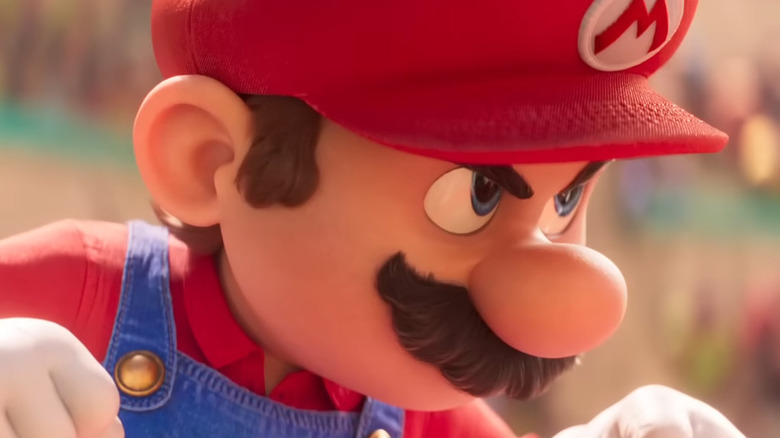 Universal Pictures
The time has finally arrived for Mario fans to see their favorite overall-wearing plumber on the big screen with "The Super Mario Bros. Movie." Although it isn't the first time Mario has gotten his very own feature film, critics agree that this newest one is a massive improvement from that live-action atrocity from the early 90s. And with the new movie comes some new tunes.
Although "The Super Mario Bros. Movie" soundtrack might not be as catchy or campy as "Do the Mario," it hits all the right notes for Mario fans, for the most part. This is partly due to the nostalgia it evokes by frequently making callbacks to previous Mario works. The soundtrack provides straightforward references, such as the inclusion of the DK Rap, and more minor nods that only hardcore fans may recognize.
And as it turns out, it may take years to find all the references, as "The Super Maro Bros. Movie" composer Brian Tyler estimates there are over 130 references to previous Mario works in the soundtrack. Tyler also interestingly revealed that some of his biggest influences when creating the soundtrack came from films, not video games.
Taking classic songs and making them feel fresh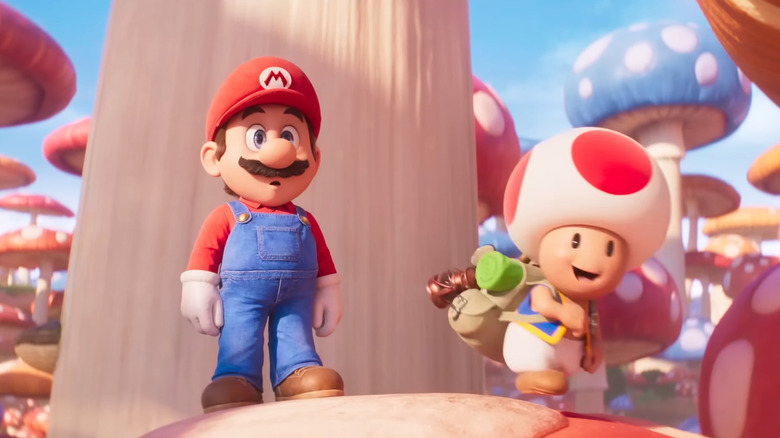 Universal Pictures
Following the film's release, "The Super Maro Bros. Movie" composer Brian Tyler sat down with Los Angeles Times to discuss some of the Mario references included in the film's soundtrack. Although he didn't go through and name all of them, he did list a few influences. One example was playing the original Bowser castle sound notes when Jack Black's Bowser was introduced. But Tyler was sure to note that the soundtrack does more than just reference the old games.
In the interview, Tyler discussed his love for the original "Super Mario Bros." soundtrack by Koji Kondo and his collaboration with him on the film. However, Tyler noted that he took the original music and updated it using new technology to make it fresh while retaining the core feel. Although, the film did feature the classic "Super Mario Bros." theme — almost identical to how it was in the 80s — to the delight of fans. And it wasn't just previous Mario games that inspired Tyler.
Tyler stated he found inspiration in the film composer juggernauts of the 80s, such as John Williams with his work on Steven Spielberg's "E.T." The composer explained that he wanted to incorporate those qualities of blockbuster 80s soundtracks that made the films so special into the world of Super Mario. This, of course, is fitting, as Nintendo first introduced Mario to the world in 1985.