Zelda Themed Attractions May Replace An Area Of Universal's Islands Of Adventure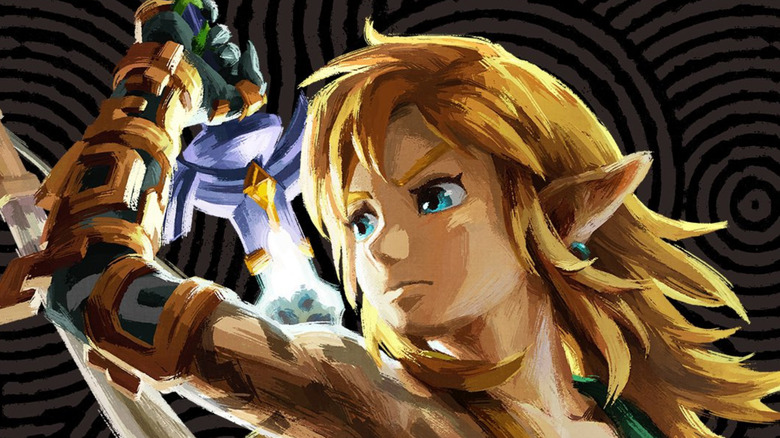 Nintendo
A lot of rumors have been floating around suggesting that The Lost Continent section of Universal's Islands of Adventure in Orlando may soon be replaced by a new area that will have a "Legend of Zelda" theme. This wouldn't be the first theme park to get a video game treatment. In fact, it wouldn't even be the first Universal property in America to partner with Nintendo. Universal Studios Hollywood already has the Mario and Donkey Kong-themed Super Nintendo World, which just opened in early 2023. Rumors have circulated ever since this park was first announced that more Nintendo-themed attractions would be coming to Universal's other locations, and the names "Legend of Zelda" and "Pokémon" were the ones heard most often.
Advertisement
Now, Universal Orlando Resort has just posted a tweet about the closure of Poseidon's Fury on May 10, stating that the ride is being shut down "as we prepare for exciting new experiences for our Guests."
Hi Miles, Poseidon's Fury at Universal Islands of Adventure will close as of Wednesday, May 10 as we prepare for exciting new experiences for our Guests. Stay tuned to https://t.co/KEtwLzVK9c for the latest updates about the destination. #AskUniversal

— Universal Orlando Resort (@UniversalORL) April 11, 2023
Nothing has been officially confirmed as of yet, but it's clear that there are going to be some big changes coming to the park, and fans have already begun to speculate on the numerous ways that the area might be revamped to reflect the Kingdom of Hyrule.
Advertisement
Universal owns several patents already
Nintendo
Many of these rumors are focused around several alleged 'pitched rides' that would have a distinct "Legend of Zelda" flavor to them. There might actually be some validity to these claims, as Universal actually already owns patents for the mechanical designs to build them.
Advertisement
According to Orlando Park Stop, one of these attractions would involve a "Moving Puzzle Theater," which Universal City Studios got designs patented for back in 2015. This would "have a show start with what appear[s] to be ordinary stationary theater seating, but throughout the show, each of the sections of seating would be able to move independently, maneuvering above the ground, and even passing above or below other seating sections."
That isn't all. Theme park journalist Kambrea Pratt of Pirates and Princesses stated that she "heard from a friend who works at Universal Orlando" that there was also the possibility that the Sinbad Stunt Show and Poseidon's Fury would be replaced by a ride that uses another new technology called "Hybrid Ride Vehicle Systems and Methods," which Universal City Studios had patented in 2019. In theory, this would start as a boat ride, but the boat would eventually leave the water as it is carried into the sky by an overhead track system. It is theorized that this ride would have either a "Wind Waker" or "Breath of the Wild" theme.
Advertisement
There are other rumors floating around too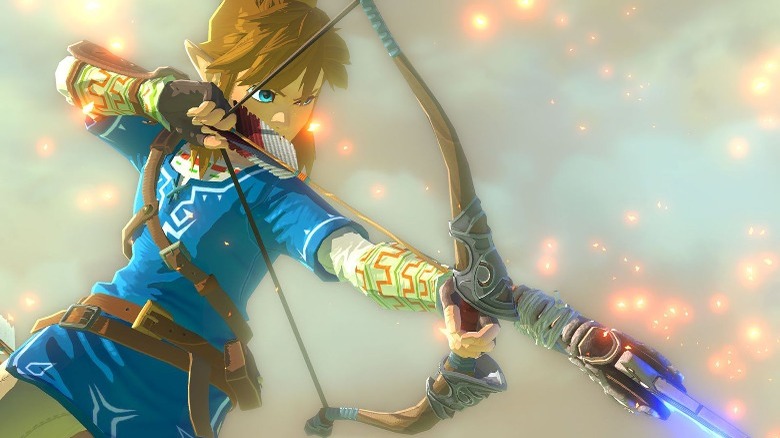 Nintendo
In addition to the ideas that Universal has specific patents in place for, there are also a few other rumors regarding some simpler rides that could easily be dressed up with a "Legend of Zelda" theme. Universal will certainly need more than a pair of rides if it's planning on creating an entire Hyrule area in the park after all.
Advertisement
This one is a little less substantiated, but a Reddit thread was recently posted by user SomeMockodile following the Poseidon's Fury closure announcement. This post also claimed that there were rumors about "a ride with floating bleachers that rotate around, watching Link in the center." The Reddit user then speculated that this could be based on "Ocarina of Time." Mechanically speaking, It sounds like a pretty straightforward ride that you might find in any theme park or state fair, but the massive Link statue in the center would certainly make it a statement piece for the park.
Construction started on Super Nintendo World back in 2020, and the park didn't open until three years later. Some of that time could probably be attributed to Covid-19-related delays, but it will still probably be a long while before fans are able to set foot in a "Legend of Zelda" theme park — if that is what Universal has in store. Even so, fans of the franchise will understandably be excited if the rumors turn out to be true.
Advertisement