Redfall's 30 Fps Launch Has Fans Completely Split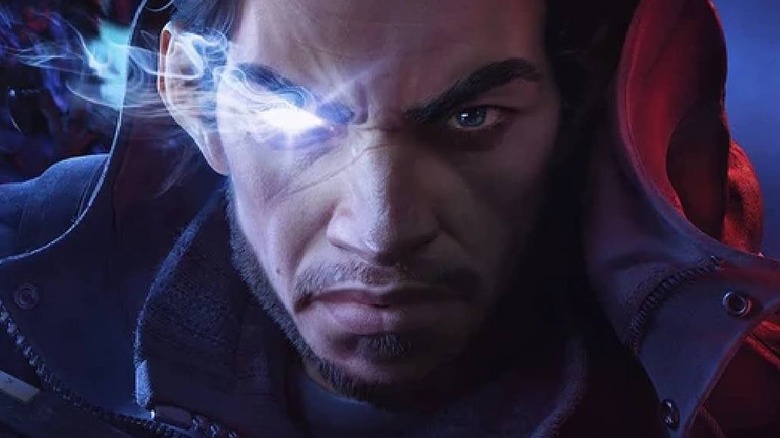 Bethesda Softworks
Less than a month before the May 2, 2023 launch of "Redfall," Arkane Austin and Bethesda Softworks hit Xbox players with some unfortunate news. As shared by the title's official Twitter account, the first-person shooter will only support 4k 30 fps on Xbox Series X and 1440p 30 fps on Series S via Quality mode at release. 60 fps will arrive for console gamers alongside the Performance mode "at a later date." Those who purchase the game for PC with an appropriately specced build will not face the same restriction.
Originally slated for 2022, Bethesda later pushed the "Redfall" debut to 2023 alongside "Starfield" so the studios behind both projects could put together "the best, most polished versions." The delayed Performance mode for Xbox is also not the first time a development decision has impacted prospective console buyers specifically. Creative director Harvey Smith revealed that the list of "Redfall" platforms originally included the PlayStation 5. However, Microsoft nixed this version after it closed its acquisition of Bethesda two years ago (via IGN France). While Smith felt the move conferred some benefits, such as "[having] one less platform to worry about, one less complexity," it also excluded a whole subset of gamers.
Despite the delay and the PS5 cancellation, "Redfall" will arrive without Performance mode on Microsoft's next-gen consoles at the next-gen price of $70 (assuming you don't nab it on Game Pass). This revelation has left fans split, with many taking to social media to discuss the best way to move forward.
Fans debate the importance of 60 fps for Redfall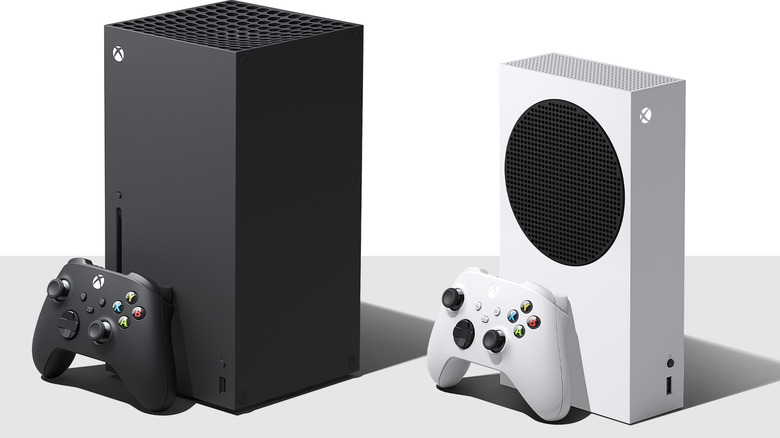 Microsoft
Reactions to the "Redfall" 30 fps Xbox launch have fallen into two main camps. One side feels the title should not launch without Performance mode for all platforms and that the decision to do so reflects badly on Bethesda and Microsoft. The other side seems determined to enjoy the game when it comes out no matter the circumstances. Many who fall in the latter camp have also criticized those calling for a second delay just so Xbox users can take advantage of 60 fps at release.
who'd play a FPS at 30 frames?

who's going "yay i love migraines and motion sickness, this game is sooooo cinematic!"

— Robobish (@Robobish7274) April 13, 2023
A large number of commenters have stated that 30 fps, while acceptable for some games, just doesn't cut it for first-person shooters. Others have asserted that 60 fps should be the minimum for a next-gen system, especially one Microsoft has touted as the "world's most powerful console" and "the fastest, most powerful Xbox ever." This group has called for all buyers, including those who pick up "Redfall" for PC, not to play the game until Arkane drops Performance mode for Xbox.
I'm totally fine with this. Anyone saying it won't be playable at 30fps is lying to themselves, and they always have the option of waiting until the 60fps mode launches.

Excited to jump in day one.

— Tom Legg (@chyld989) April 12, 2023
In contrast, some gamers insisted that the importance of 60 fps pales in comparison to the mechanics and story quality. They also took issue with the concept that 30 fps will leave "Redfall" unplayable. Within this sub-group, certain responders felt that the backlash simply stemmed from the ongoing console war between Xbox and PlayStation, and that the charged feedback had little to do with the actual experience "Redfall" would offer players.