Critical Role's Matthew Mercer Confirms Major Tears Of The Kingdom Part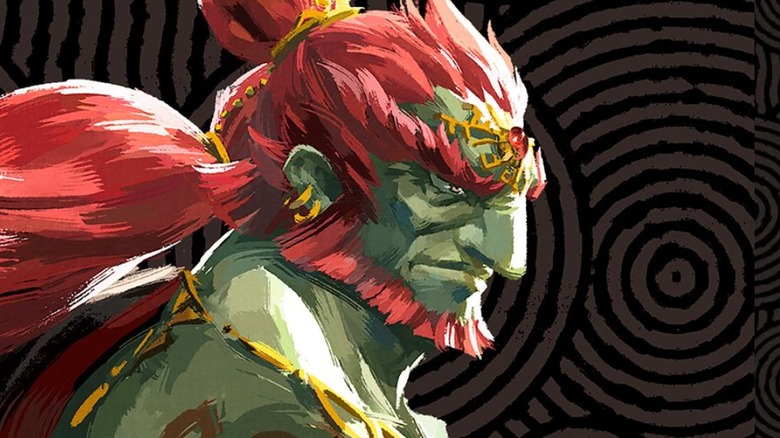 Nintendo
It's official: Matthew Mercer, cast member and Dungeon Master on the Dungeons & Dragons-themed web series "Critical Role," has confirmed a major part in "Tears of the Kingdom," the long-anticipated sequel to smash "Zelda" hit "Breath of the Wild." Announced by the actor himself on Twitter, the news is significant for both fans of "Zelda" and fans of "Critical Role," especially since there's been suspicion of Mercer's involvement in the project since fans caught on to trailer clues back in February 2023.
As Mercer wrote in his announcement post on April 13, "I just got the go-ahead from Nintendo, so I can FINALLY announce my absolute pleasure to be voicing Ganondorf in the Legend of #Zelda : #TearsoftheKingdom. An immense honor that I have thrown myself into doing justice." Seeing Mercer embody one of gaming's most prominent antagonists is sure to bring even greater appeal to gamers with their hearts set on "Tears of the Kingdom."
Also known for his roles as Hunter in "Marvel's Midnight Suns," Cole Cassidy (formerly McCree) in "Overwatch," and over 400 other credits in titles as varied as "Fire Emblem," "League of Legends," and "Batman: Arkham Origins," Mercer is a hit with gamers for obvious reasons. His passion for all things nerdy and his voice-acting talents help him bring his roles to life in a way no one else can. For a high-stakes production like "Tears of the Kingdom," it's a relief for "Zelda" fans to have a beloved actor capturing the role of Ganondorf. With over four million views and hundreds of thousands of engagements, the excitement over Mercer's announcement is palpable.
Fans react to Mercer's Tears of the Kingdom role
The support for Mercer as Ganondorf can't be underestimated. Alongside support from everyday gamers, prominent entertainers like the former voice actress of Princess Zelda Patricia Summersett and voice actor Alejandro Saab known as Cyno from "Genshin Impact" shared their congratulations. Adding to the kind fan wishes, many complete with memes and fanart, there were plenty of comments on Ganondorf's attractive design. This led to some thirsty admiration comments as well. 
Congratulations, Matt!!!
That is all kinds of wicked 🔥

— Patricia Summersett (@Summersett_) April 14, 2023
Okay since you can officially announce it, can you also explain to us WHY HE IS SO HOT???????

— ThatBronzeGirl (@ThatBronzeGirl) April 14, 2023
On top of fan reactions, Mercer left additional details under his original post, including photos of himself dressed up as Link as a kid, as well as shots of his role in a fan-made "Super Smash Bros." movie from adulthood. He noted he's been a "Zelda" fan since childhood, and he was effusive in his gratitude towards Nintendo and the developers behind "Tears of the Kingdom." This outpouring of excitement over Mercer's announcement will surely lead to increased anticipation for the upcoming release of the "Zelda" title.