Zelda: Tears Of The Kingdom May Have Been Hiding In BOTW All Along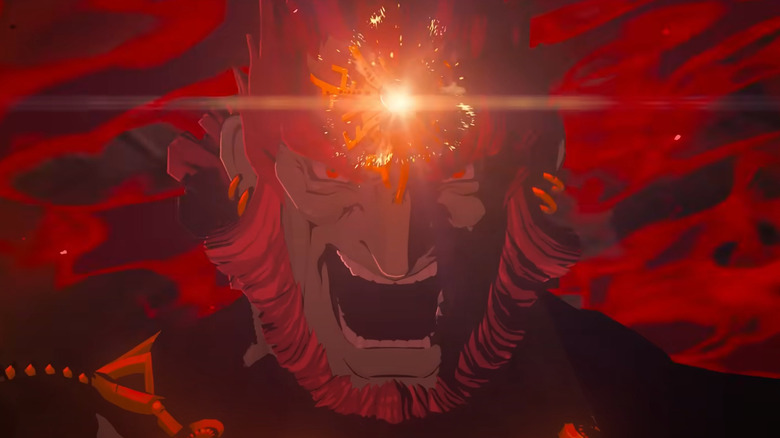 Nintendo
A few incredibly observant fans have recently noticed that there might be a "Legend of Zelda: Tears of the Kingdom" Easter egg seeded in "Breath of the Wild" that has gone previously unnoticed. Nintendo is no stranger to hiding tidbits of information about future releases in its games. It was only recently that fans discovered a poster advertising the upcoming "Teal Mask" DLC had been hidden in "Pokémon Scarlet and Violet" ever since its launch. This newest "Zelda" detail seemed to have managed to remain hidden for even longer, however.
Replaying BoTW in preparation for the release, noticed one of the 8 Gerudo heroines has an interesting emblem...
by
u/TheEggRoller in
tearsofthekingdom
"Breath of the Wild" released for the Nintendo Switch back in March 2017 and quickly became one of the console's best-selling games. In spite of its years of popularity, however, this particular detail didn't have a point of reference for players to compare it to until the most recent "Tears of the Kingdom" trailer dropped on April 13. A Reddit user who goes by TheEggRoller was the first person credited with the discovery. They posted a screenshot of their latest playthrough where Link is standing next to a tomb marking the resting place of one of the eight Gerudo heroines. This grave is adorned with a stone emblem that looks fairly similar to the tear-shaped emblem wielded by Ganondorf in the recent trailer. This suggests that they might actually be connected.
Ganondorf maybe linked to the eight Gerudo heroines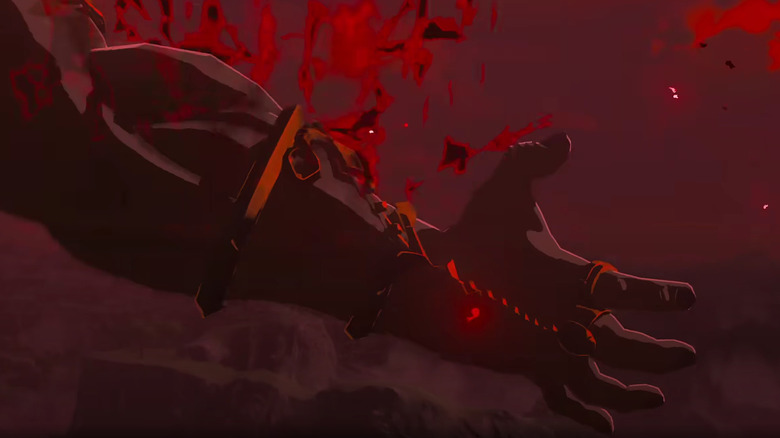 Nintendo
There is a moment in the most recent trailer where the camera flashes to Ganondorf's right arm and viewers can see a tear-shaped ember that is glowing red and near the back of his hand. It flashes by incredibly fast, so viewers have to be pretty quick on the pause button to catch it, but the outline of the item is fairly distinct. Its shape is identical to the emblem that was featured in TheEggRoller's screenshot. On top of that, the emblem from "Breath of the Wild" is sitting on a field of red, which may also be an indication that the two images are tied together since the tears themselves also seem to be color coded.
This might mean that Ganondorf's tear (and perhaps even Ganondorf himself) is somehow tied to the Seven Heroines. Some have theorized that he might even be their mysterious missing eighth member.
Comment
by
u/A_Common_Relic from discussion
Replaying BoTW in preparation for the release, noticed one of the 8 Gerudo heroines has an interesting emblem...
in
tearsofthekingdom
Other fans aren't so convinced, however. This wide-based tear shape is a fairly common one that's been used many times across various forms of Japanese media. "There's a symbol that looks like a tear," JudetheDude21 wrote. "That's it; we don't have enough info to further build off of it." It seems that fans will have to wait until "Tears of the Kingdom" releases on May 12 before they know for sure though.