Don't Fall For This Fake Starfield Beta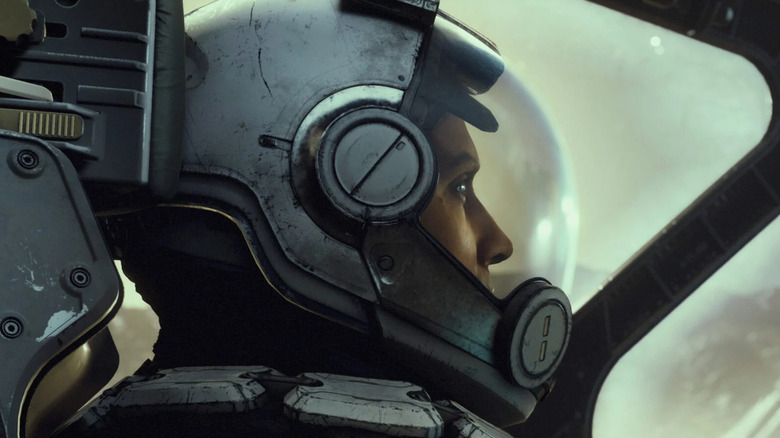 Bethesda Softworks
Everyone has heard the decades-old advice to avoid downloading things on the internet that don't seem safe, especially programs and executable files. When the offer is too good to be true, more often than not it is hiding something. In the last few days, fans of Bethesda's highly anticipated Sci-Fi RPG "Starfield" have come across a Google Ad that claims to grant access to a beta for the game. Fans who have been paying attention to pre-release news about "Starfield" know that Bethesda has not announced a public beta. There are other details about the ad that make it clearly a dupe — one look at the URL reveals it's hosted on a non-Bethesda-related site, for example.
Originally pointed out to PC Gamer by a reader, the ad reads "StarField Open Beta – Play starfield now" and was hosted by a site with the URL "bizongrow". The ad's description urged readers not to miss out on its open world and "enjoy the action with your friends" — the description could be applied to just about any game except, ironically, the singleplayer-only "Starfield," where players will have to enjoy the action on their own.
Though the malicious ad has since been reported to Google, fans are left wondering why Google allowed it in the first place, and whether Bethesda will eventually have an open beta for "Starfield." The third open beta for "Diablo 4" will take place in about two weeks on May 12, so it's not necessarily out of the question, though "Diablo 4" is an online game and restricted to single players.
The ad is obviously fake, but it worked – how far did it go?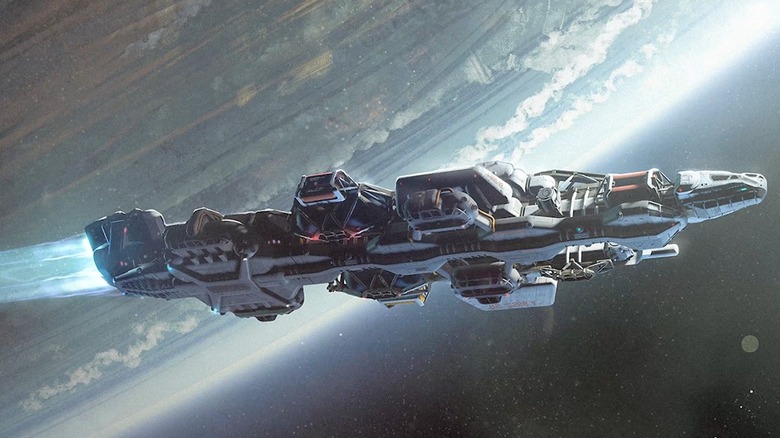 Bethesda Softworks
According to PC Gamer's research on the site and its founding, "bizongrow" was registered earlier this month on April 21 and has been live for about a week. According to a post from someone who was unfortunately tricked, when clicked, the ad redirects the user to a website called with the URL "starfięld" — not "Starfield," there's an accented "e" in there. The site would reportedly feature a big "demo" button and begin to run an executable file, likely to install malware. According to PC Gamer, the site was registered in Reykjavik — the capital of Iceland — which the author points out does not yet have a Bethesda branch. 
Upon close inspection, and a little thought, it's pretty easy to tell that this ad should be avoided. But that didn't stop some particularly eager "Starfield" fans from trying it anyway. According to a few posts made to Reddit from users who thought it was legit, the executable began to run immediately upon clicking the "demo" button. One user couldn't tell the damage that the .exe file had done before putting a stop to it.
A small warning for fellow idiots.
by
u/cjcj4040 in
BethesdaSoftworks
Bethesda is not known for doing beta or early access versions of its games, and "Starfield" is unlikely to change the company's approach to releases. Typically, early access versions of games are only released for online or multiplayer games so developers can test server stability and mechanics in a live environment. As echoed in the comments of several posts about the scam ad, the only "beta" for "Starfield" will be its launch day.