Ex-Nintendo Boss Goes Full Liam Neeson On Zelda: Tears Of The Kingdom Leaks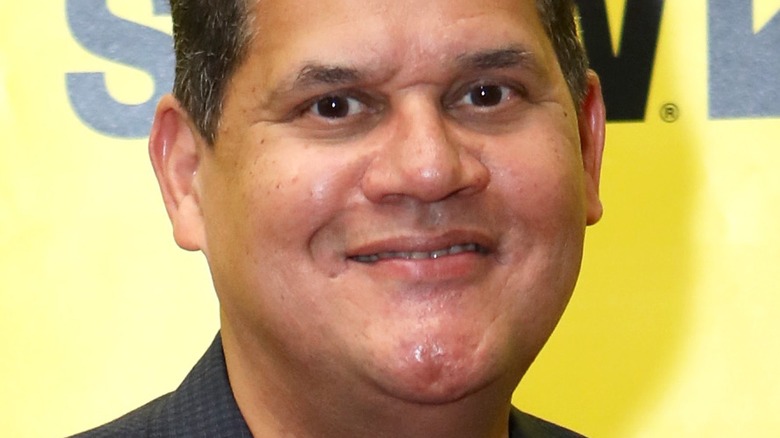 Samantha Burkardt/Getty
"The Legend of Zelda: Tears of the Kingdom" is just over a week away, but leaks have started popping up all over the place. Not only has footage for the game been uploaded online, but some people have already managed to use emulators to play the game before release. This has had the effect of spoiling some aspects of the game for people who wanted to go in fresh. Nintendo has yet to release an official statement regarding the leaks, but the former COO of Nintendo of America has weighed in on this issue in the funniest way possible. 
Reggie Fils-Aimé is pretty well-known for his tendency to speak his mind — and crack a joke or two in the process. Who could forget when he announced the Wii Balance Board with the instantly meme-able phrase "My body is ready?" Fils-Aimé has a way with words, is what we're saying. That's why all eyes on Twitter turned to Fils-Aimé's profile when he responded to the "Zelda" leaks by quoting a certain Liam Neeson action film. In doing so, he might have also gotten yet another "Tears of the Kingdom" pirate removed from the social media platform.
Reggie Fils-Aimé channels Liam Neeson's Taken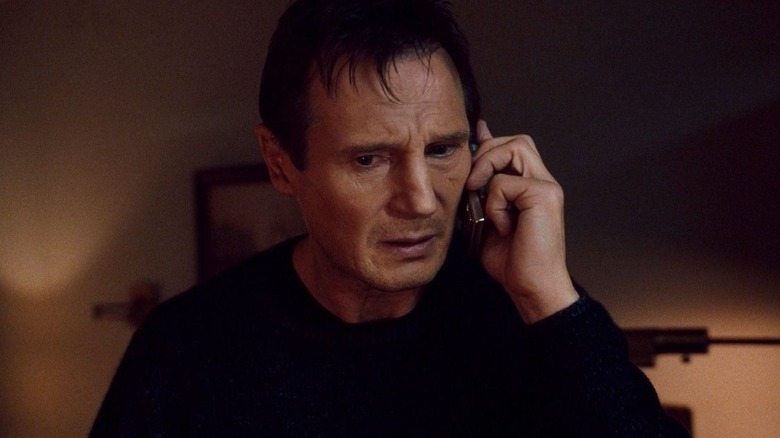 20th Century Fox
Reggie Fils-Aimé couldn't help commenting when a Twitter user posted an image of their Nintendo Switch with the upcoming "Zelda" game installed. It's unclear how this player got their hands on the game, but Fils-Aimé apparently assumed it was through unscrupulous means. Taking a page from the script of 2008's Liam Neeson-starring actioner "Taken," Fils-Aimé retweeted the post and added, "I don't know what you want. What I do have are a very particular set of skills, skills I have acquired over a very long career, skills that make me a nightmare for people like you."
Visual of original tweet. pic.twitter.com/IqeTSYI227

— Reggie Fils-Aimé (@Reggie) May 3, 2023
The joke received a great response from fans of the businessman (and of Liam Neeson, presumably), and seemingly contributed to the original poster's Twitter account being closed. This isn't terribly surprising, considering how protective Nintendo typically is regarding its IP. Nintendo has become particularly infamous for issuing numerous copyright strikes and serving game pirates with lawsuits. Even though Reggie is no longer with the company, he clearly still has a lot of love for Nintendo — and definitely understands how it operates.
It's unclear whether or not Fils-Aimé's tweet actually brought the "Zelda" pirate to Nintendo or Twitter's attention, but it certainly resulted in a fun moment for fans.