April 2023's Most-Downloaded PlayStation Games Prove GTA 5 May Never Die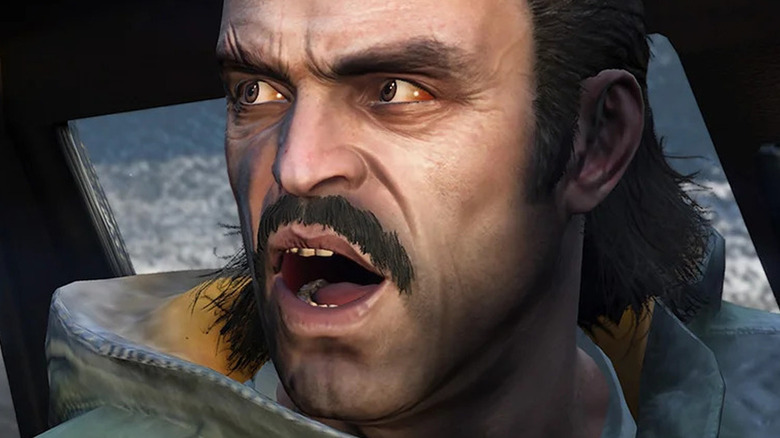 Rockstar Games
Sony recently released its list of the PlayStation Store's 10 most-downloaded games from April 2023, and there were a few unexpected reveals. Franchise titles take up much of the list, with huge hits from earlier in the year — such as "Hogwarts Legacy" — still hanging onto a piece of the pie. Perhaps more surprising was the fact that Capcom's big-budget remake of "Resident Evil 4" was in the upper part of the top 10 in PS5 game sales, ceding room to a few other sequels... and "Grand Theft Auto 5." That's right, if there's one message to be taken from this list, it's that Rockstar's premiere bank-robbing and trouble-making action-adventure game can't be stopped.
Advertisement
Unsurprisingly, a few brand new releases took the top-most spots in both charts, with "Star Wars Jedi: Survivor" and "Dead Island 2" coming in first and second, respectively, in both the North American and EU markets for best-selling PS5 games. Both games were highly anticipated sequels that received strong reviews upon release, and it's worth noting that the PlayStation 5 version of "Star Wars Jedi: Survivor" was reportedly more stable than it is on some other platforms. Meanwhile, fans of the first "Dead Island" have been waiting for the sequel to arrive for the better part of a decade, so it makes sense that people turned out in droves to pick this one up. 
But coming in third in the EU charts and fourth in the US? Well, none other than good ol' reliable "Grand Theft Auto 5."
Advertisement
Grand Theft Auto 5 is still dominating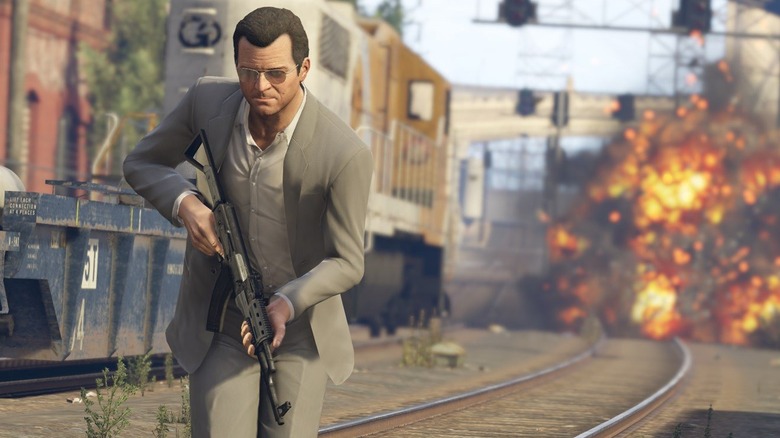 Rockstar Games
"Grand Theft Auto 5" will be celebrating 10 whole years on the market this fall, an astonishing milestone for any game to reach and still be relevant. The fact that it's not only still popular, but ranking as one of April's top five most-downloaded PS5 games on the market is astounding, especially in such a crowded release month. Much of that staying power can be traced back to Rockstar's constant updates to "Grand Theft Auto Online," which frequently receives content refreshers full of new weapons and missions for players to sink their teeth into.
Advertisement
On top of that, the hype for "Grand Theft Auto 6" simply hasn't stopped growing, particularly after dozens of pirated clips from the game were leaked online last fall. The excitement over the next game in the series may be encouraging lapsed fans to check out what they missed in the last several "GTA 5" updates. It's still unclear how "GTA Online" may change when "Grand Theft Auto 6" finally arrives — and with these numbers, it's not entirely clearly if anything should majorly change!
Even with all of these factors in play, it still comes as a bit of a shock to see "Grand Theft Auto 5" outpacing games like "Hogwarts Legacy," which recently cleared $1 billion in sales. Some fans may be getting tired of the lack of updates on when they'll see "GTA 6," but it's safe to say that "Grand Theft Auto" is here to stay.
Advertisement