Hollow Knight: Silksong Fans React To Bad News From Team Cherry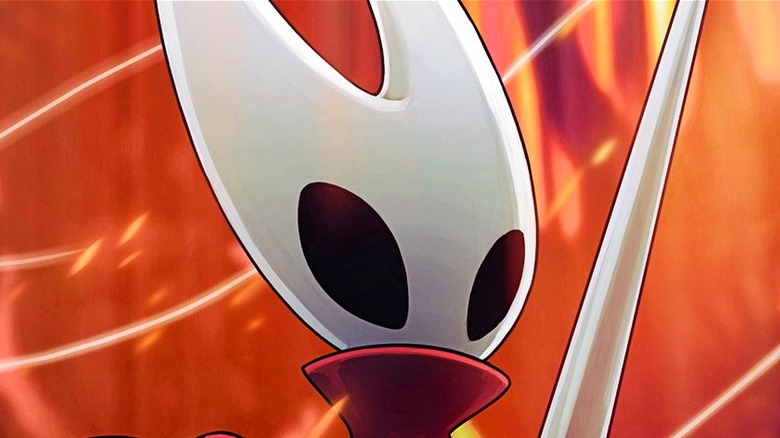 Team Cherry
Fans of Team Cherry's "Hollow Knight" have been patiently waiting for the arrival of the sequel, "Hollow Knight: Silksong," ever since it was first announced in early 2019. The upcoming Metroidvania, which features former antagonist Hornet as the lead character, was last said to be on track for a release during the first half of 2023. During last June's Bethesda Showcase, the official Xbox Twitter account indicated that "Silksong" would be on Game Pass within 12 months of the livestream. But with the June 2023 cutoff quickly approaching, fans have been getting worried that it would not meet this deadline. And now, Team Cherry have confirmed those suspicions.
Matthew Griffin, head of PR and marketing on "Hollow Knight: Silksong," took to Twitter on Tuesday evening to give fans an update regarding the current status of the project. Although this announcement primarily concerned a delay, Griffin did have some enticing news about the sheer scope of the game.
Hey gang, just a quick update about Silksong.

We had planned to release in the 1st half of 2023, but development is still continuing. We're excited by how the game is shaping up, and it's gotten quite big, so we want to take the time to make the game as good as we can.

Expect...

— Matthew Griffin (@griffinmatta) May 10, 2023
Despite Griffin's reassurances that the game will be well worth the wait, many fans have taken to social media to express their disappointment in the delay news.
Many Hollow Knight fans are bummed by the delay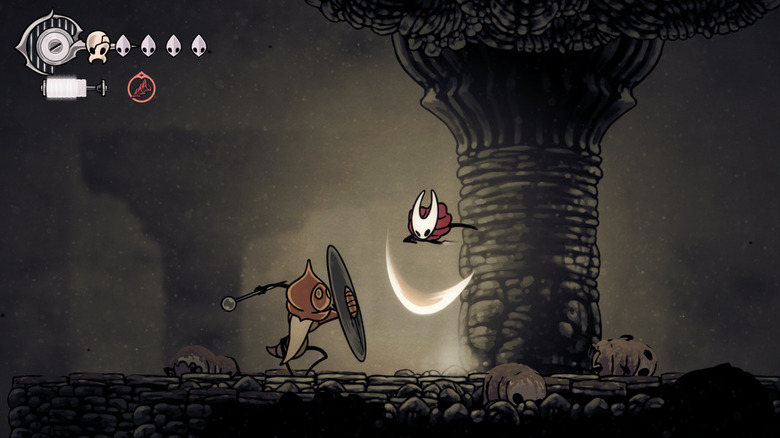 Team Cherry
Fans on Twitter have reacted to the delay news with varying degrees of disappointment. Many of the replies and tweets regarding the game's delay have a similar tone to them, with fans saying they're bummed to see the game has been delayed, but that they're hoping to at least get their hands on a demo soon. As of right now, Team Cherry has not announced any plans for a sneak peek of this kind, but it should be noted that hands-on previews from E3 2019 were very favorable. Considering four years have passed since then, it sounds like Team Cherry really is cooking up something massive.
Other fans haven't been quite so charitable when reacting to the delay news, and the latest update has apparently rubbed some gamers the wrong way. One Twitter user remarked, "Silksong' better be the best f***ing game of all time with how hyped it is," a sentiment expressed by a number of gamers on social media. Some have even begun comparing the game's many delays to those faced by "Bayonetta 3," which was announced back in 2017 and promptly went radio silent for a long while. Of course, "Bayonetta 3" eventually released to mostly positive reviews, but its development cycle wasn't without some drama and speculation. Others did what the denizens of the internet do best: start posting memes and joking about how the game might not even be real.
This game does not exist pic.twitter.com/LuVJEs6pbt

— TheNCSmaster (@TheNCSmaster) May 10, 2023
Even some reply bots got in on the action, including @ReplyGPT, which approximated the sarcastic feelings expressed by a number of other Twitter users:
@griffinmatta Wow, another delay for Silksong? Can't wait to tell my grandkids about this highly anticipated game that never actually came out. ?

— Shing ha (@ReplyGPT) May 10, 2023
Some fans reacted more charitably than others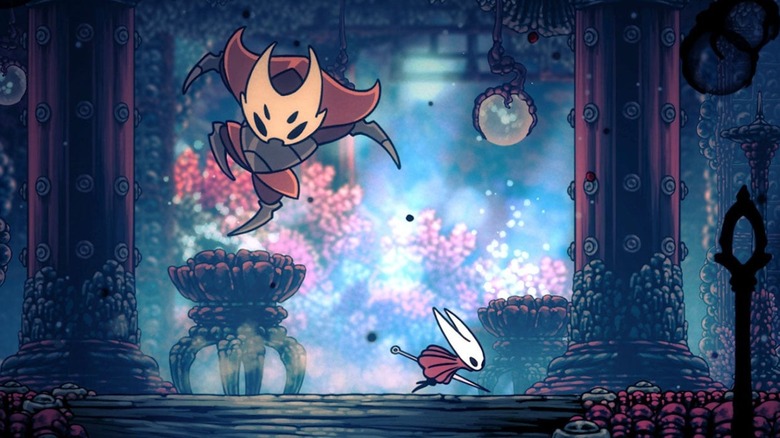 Team Cherry
Not all of the reactions to the news have been filled with doom and gloom, however. Many fans, like Kinda Funny's Andy Cortez, noted that they appreciated getting updates from the developers like this, because it meant that "Silksong" hadn't been abandoned or canned. Even though they're disappointed, others trust that Team Cherry is hard at work on making a game that lives up to expectations. Some fans have also pointed out that the development cycle for "Silksong" seems to be following roughly the same timeline as the original game's, and have argued that gamers just need to be patient. This is especially true when you remember that Team Cherry is composed of only a handful of people.
The original Hollow Knight took about 4 years to make. Silksong started development in 2019, so far it has a similar dev cycle. Given how it seems that this game is meant to be just as big if not bigger than the first I don't get why people are saying it's taking too long... https://t.co/vwVkoqWh2v

— ⛄️ Shinto ⛄️ (@shintoart) May 10, 2023
Others have been somewhat fascinated by Team Cherry's update, reading into the phrasing used and what it might mean for the upcoming sequel. As pointed out by Chris Schilling of Edge and Total Film, the original "Hollow Knight" was a massive game, so it's difficult not to be curious about the sheer scope of "Silksong."
Silksong being described as "quite big" is interesting. I mean, Hollow Knight wasn't exactly small...

— Chris Schilling (@schillingc) May 10, 2023
It certainly sounds as though "Hollow Knight Silksong" has kept growing far beyond what the developers ever intended. After all, it originally began development as a DLC chapter for the original game, only to quickly balloon into its very own standalone adventure. Fans also know from previous Team Cherry updates that the game is expected to feature over 100 new enemies and a kind of New Game Plus mode called Silk Soul, which is expected to double playtime at the very least. Whenever "Silksong" finally arrives, it's going to be a beast of a game.
Even though it's unlikely that "Hollow Knight: Silksong" will be hitting shelves in the near future, fans still hold out hope that they'll get another significant update this year. The world of Pharloom awaits, after all!