Why Is Starfield Rated M?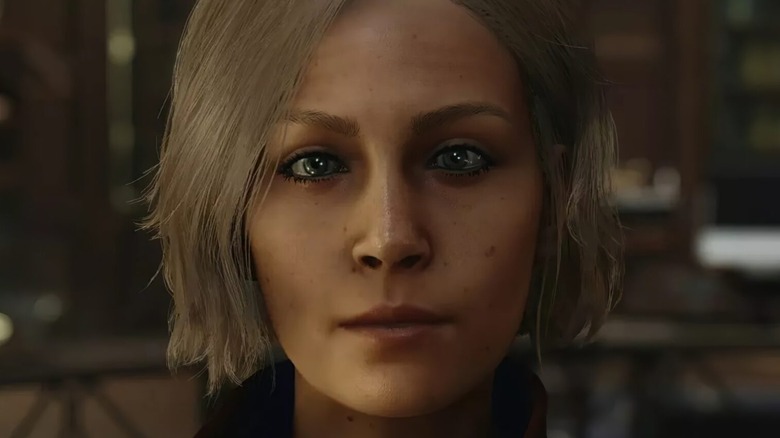 Bethesda Softworks
It was recently announced that Bethesda Softworks' newest open-world RPG, "Starfield," will be launching with a rating of 'M' for 'mature.' This means that the Entertainment Software Rating Board (ESRB) has decided that the game is only recommended for audiences over the age of 17 — not that it's likely to stop many of them from playing. This shouldn't be all that surprising, as many of the developers' previous titles from the "Fallout" and "Elder Scrolls" franchises have received a similar rating, usually due to the numerous violent aspects and mature nature of their content. It does raise a few questions though.
"Starfield" is one of the most highly anticipated games of the year, and so fans are eager to learn as much about the upcoming title as they possibly can. This new announcement has led many fans to wonder what kind of content specifically earned the game its rating. Is it similar to the kinds of things that earned the studio's previous 'M's, or is it something different?
The ESRB has posted reasons for its rating for "Starfield" on its website. The organization cites blood, strong language, suggestive themes, drug use, and violence. It also gives a few details about what parts of the game showcase these themes.
Starfield will contain blood, drugs, and sexually suggestive content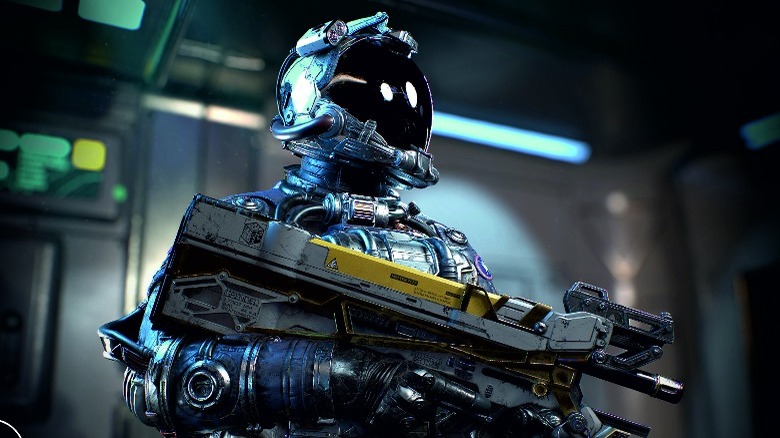 Bethesda Softworks
A lot of the content listed on the ESRB "Starfield" page was to be expected. One of the major mechanics in the game is shooting, after all, so blood and violence kind of come with the territory. Strong language doesn't seem like that much of a stretch either. The other themes listed are a bit more surprising though.
The rating summary on the ESRB page states that "the game contains some suggestive material in the dialogue, and after sharing a bed with characters." It also lists a few of the lines the characters might speak in these scenes — such as, "Life is a sexually transmitted disease that's a hundred percent fatal," and, "I'm all for getting a little wild, but next time let's try it without the jetpacks." The site also states that the game will contain a fictional drug called Aurora, which it claims, "is prominent in the game, with a section involving players' characters working in an illicit drug lab; players can also obtain Aurora by stealing or buying it from vendors (consuming Aurora results in a distortion effect on the screen)."
The summary only gave a brief overview, however, and players will have to wait until "Starfield" launches on June 11 to see this content for themselves.