Hogwarts Legacy Delayed For Switch, And Fans Are Roasting The Port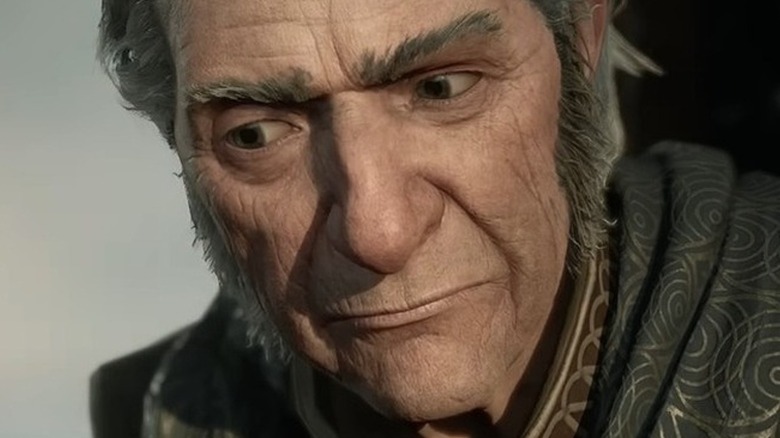 Warner Bros. Games
Despite the controversy surrounding its release, "Hogwarts Legacy" has proven to be a massive hit with gamers. During an earnings call in early May, Warner Bros. Discovery revealed that the game has earned over $1 billion for the company after just a few months of release, and that number is expected to grow as the game arrives on last-gen platforms such as PlayStation 4 and Xbox One. The title was also meant to launch for Nintendo Switch in July, but developer Avalanche Software has just announced a new  unexpected delay for the port.
Over the weekend, the official "Hogwarts Legacy" Twitter account revealed that the Switch edition of the game is now slated to arrive in November of this year. According to the company, this delay was done for quality assurance purposes, as well as the development team's insistence on delivering a quality product.
Hogwarts Legacy launches on Nintendo Switch on 11/14/23. We know fans are looking forward to playing on Switch, therefore creating the best possible experience is our top priority. Thank you for your patience.

Available now on PS5 & PS4, Xbox X|S & Xbox One, and PC. pic.twitter.com/nADIeNbMvw

— Hogwarts Legacy (@HogwartsLegacy) May 12, 2023
This marks the latest in a series of major delays for the project. Prior to the game's February launch on PC, Xbox Series X|S, and PlayStation 5, it was originally meant to arrive in 2021, then 2022. And despite the good intentions behind this latest delay, fans have taken to clowning on the very idea of the Nintendo Switch port.
Fans weigh in on Hogwarts Legacy's Switch delay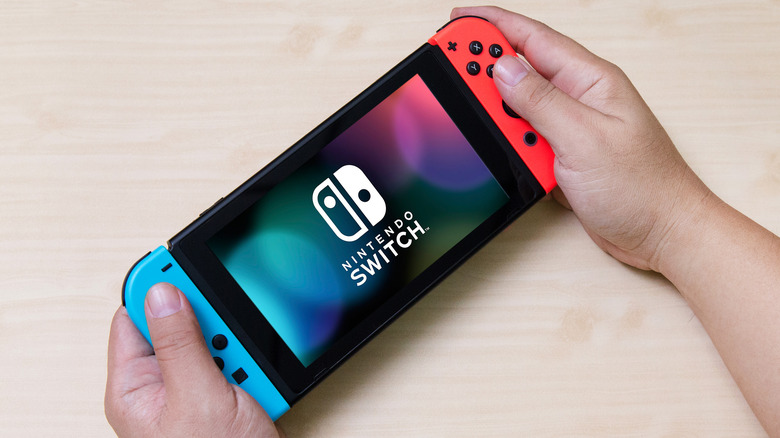 Niphon Subsri/Shutterstock
A number of Twitter users have shared their disappointment in response to the delay, but even more have cracked jokes about the performance issues they're expecting to see in the Nintendo Switch version. Some fans are skeptical that four months will be enough time to get the game in tip-top shape, while others are still holding out hope for DLC and are concerned that this delay pushes any new content even further out. Unfortunately for those fans, Avalanche has confirmed on a few occasions that there are no plans in place for "Hogwarts Legacy" DLC.
Others are just having fun with their thoughts on what a Nintendo Switch port of the game might look like, with a number of barbs directed at the possible visual downgrades. One fan even joked that the game would look like an 8-bit title:
[https://twitter.com/LatinLegacy/status/1657038823098839047?s=20]
Some commenters have posted images of the PS1 version of Hagrid (a character who has horrifyingly been modded into the PC version of "Hogwarts Legacy"). It's unlikely that the eventual Switch port will look quite like a first-gen PlayStation game, but the tweet was a hit with gamers who got the reference.
Leaked footage of Hogwarts Legacy on Nintendo Switch: pic.twitter.com/XxVsMPAx7N

— Mohamed Enieb (@its_menieb) May 12, 2023
The delay is definitely a bummer for gamers who only have the Nintendo Switch. Otherwise, "Hogwarts Legacy" is available now for PC, Xbox Series X|S, Xbox One, PlayStation 4, and PS5.